This & That // Regular updates on your favorite recipes of the week, happenings around the farm, favorite things from around the web, and more!
Around the Farm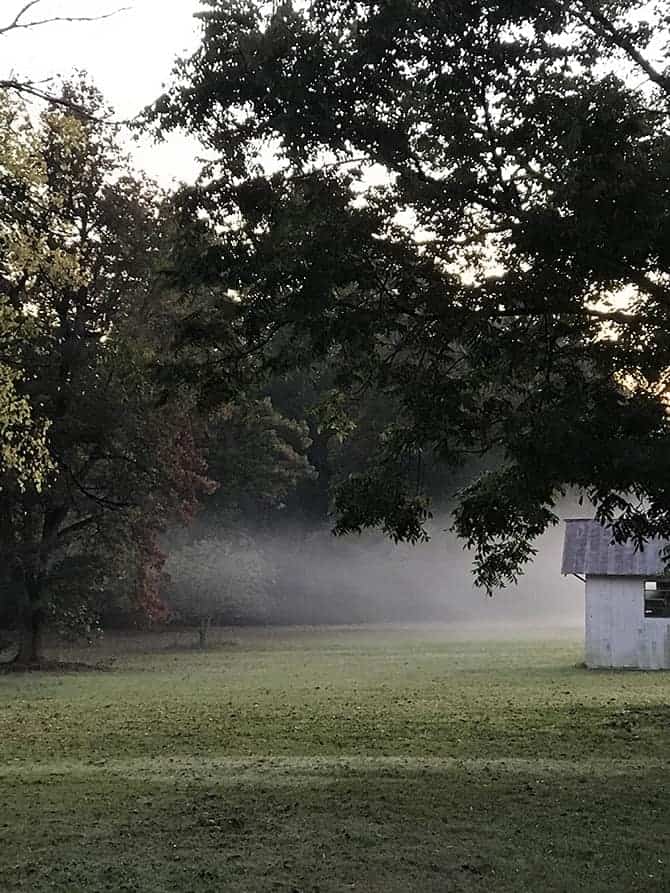 I absolutely love this time of year, especially in the early morning.
There is nothing like a foggy fall morning. Everything is just beginning to wake up to the day and the early morning sounds seem a little quieter than during the hustle of bustle of the rest of the day.
We (as in Bart and Sam) have just finished bush hogging the fields and are preparing all of the planters, the garden, and the flower beds for winter. I haven't decided if I'm going to grow a fall/ winter crop in the garden this year and have mixed emotions about it.
On one hand, I love having fresh grown items in the garden throughout the year.
On the other hand, I love the idea of not worrying with babying plants throughout the fall and winter season.
I'm torn.
Are you planting a fall and winter garden? If so, what are you planting?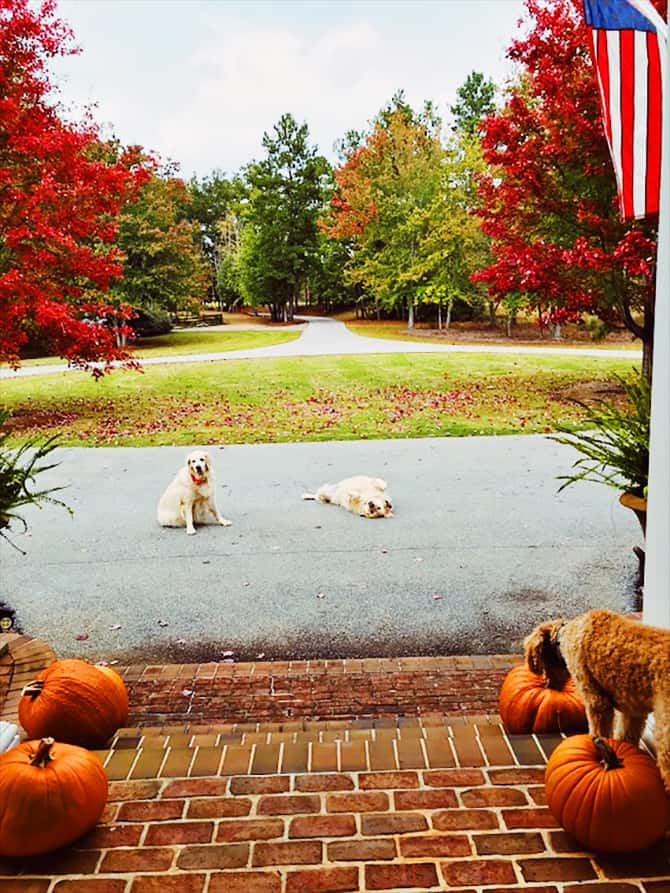 Ranger and Annabelle are still up to their antics. As usual.
See how she automatically flips over for a belly rub the moment you are anywhere in her vicinity? And how Ranger turns his head as if to say, "I don't know her."
It is a constant occurrence around my house.
And do you spy my sister's dog, Finley? He was all about smelling of each and every one of the pumpkins. His job around the farm is to sniff.
Everything.
Nothing gets past Finley.
Country Living Fair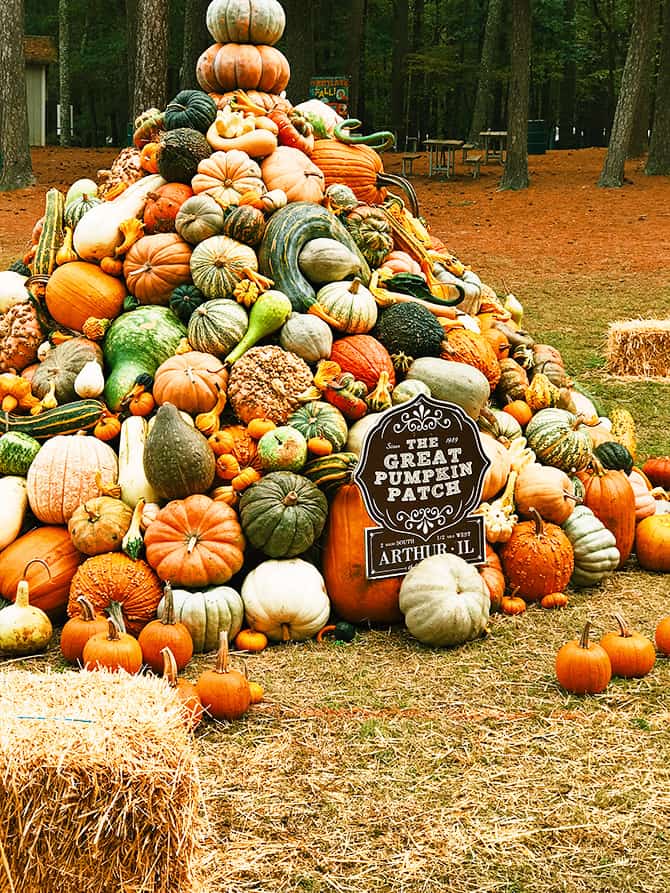 Thank you all so much for your sweet emails and comments of encouragement for my Country Living Fair demonstration. It really was the perfect weekend for a fair! The temperatures were just a bit chillier here than normal which made it so much fun, I thought!
I loved talking to those that were able to attend my demonstration. I was so impressed at how far people had traveled to attend this year – from as far as Missouri, Rhode Island, Michigan and even Palm Springs, California!
How cool is that?!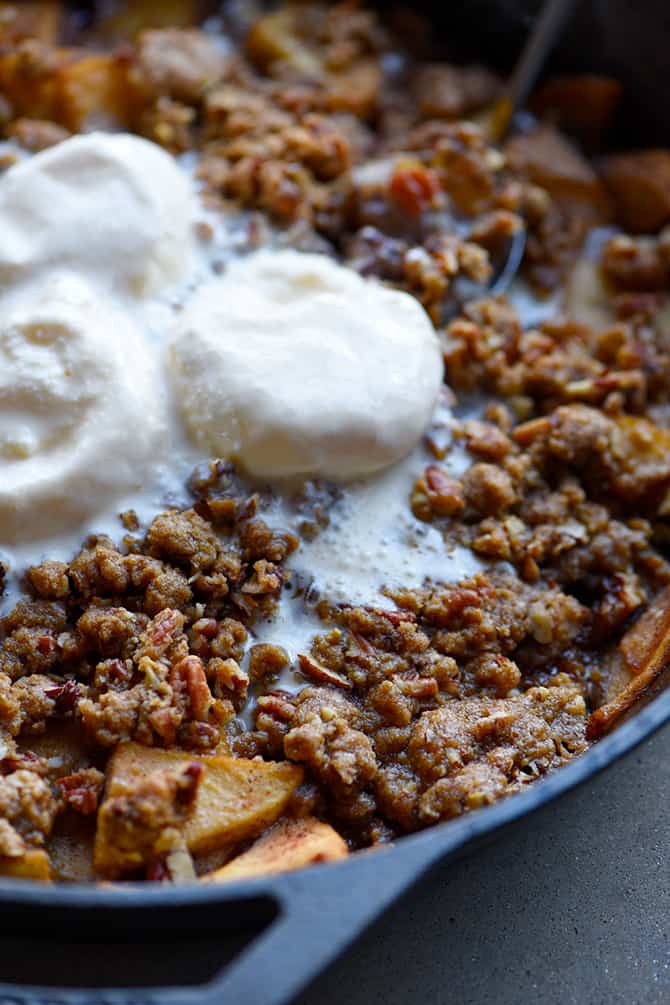 I made Skillet Apple Crisp that is a seasonal variation for the Georgia Peach Crisp recipe in the Add a Pinch cookbook.
You really, really should try it soon.
It is absolutely perfect for Thanksgiving, too!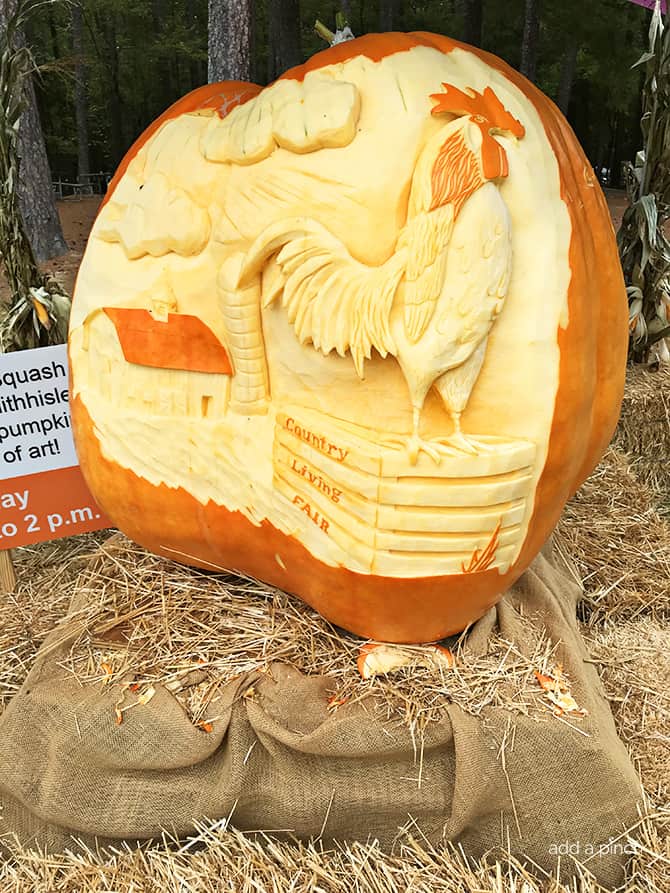 And this amazing 640 pound carved pumpkin! It makes my Jack-o-Lantern carvings seem so basic. 🙂 This pumpkin was carved onsite by award-winning carver, Gus Smithhisler.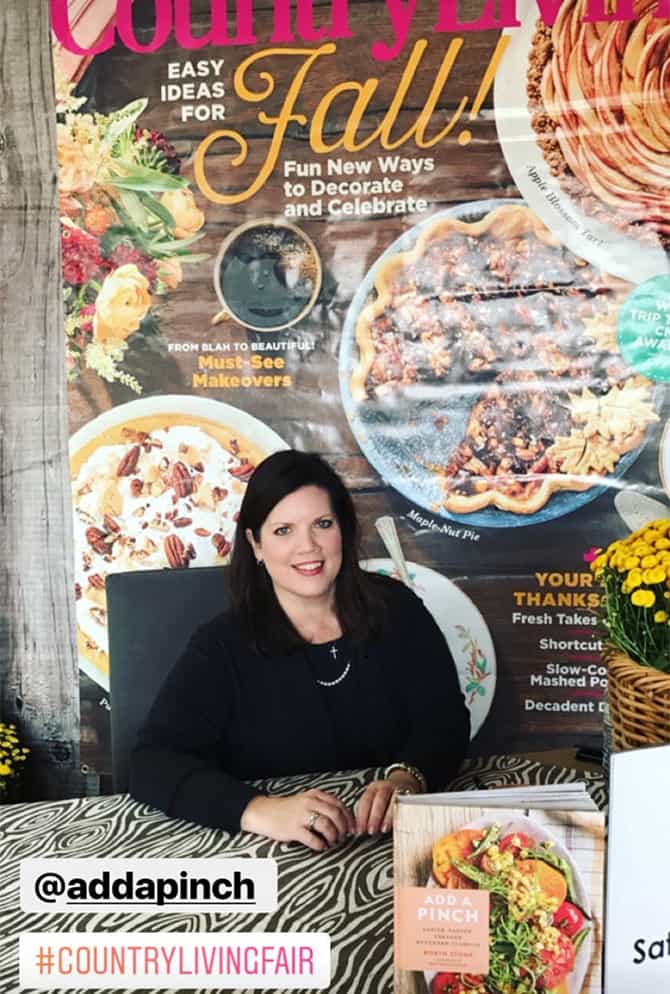 My niece, Katherine, grabbed a quick photo at the end of the book signing. I loved being able to spend a few minutes to talk with each person that had me sign their books. I loved that so many were also picking up copies for presents!
Your Favorite Posts of the Week
You guys are all over fall recipes lately and I love that many of you are planning ahead to Thanksgiving already!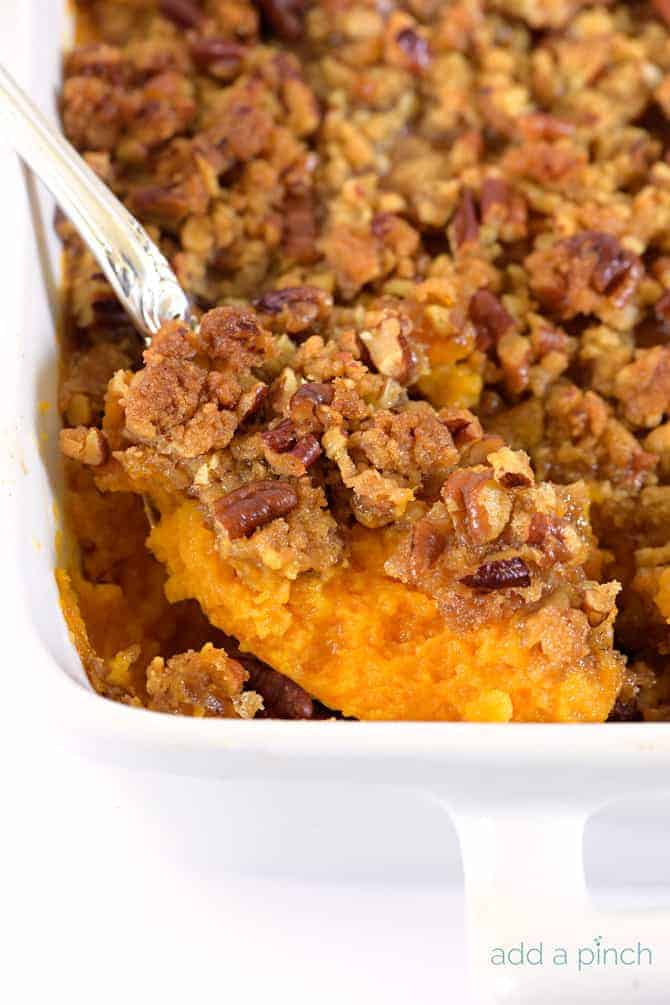 Favorite Things from Around the Web Lately
I really wish I had known all of these time-management tricks at 20! 🙂
Well here's hope for all of those bad habits!
Hosting a Friendsgiving? These ideas are just too great to miss!
What I'm Listening to Now
I am still all about my Hallmark movies, but have also been all about my listening to books on audible and tons of Christmas music while I work around the house, farm, and the Barn. Bart gave me the Apple AirPods and man, are those things life changing! I don't like that they look like something is hanging out of your ear (because it is), but it is so much better than cords draped all over the place.
Audible Books I'm Listening To Now:
Sisters First by Jenna Hager Bush and Barbara Bush
Christmas Song on Repeat Lately:
Christmas Changes Everything by Josh Wilson
What have you all been up to lately? Anything I need to read, watch or listen to that you recommend?
Have a great rest of your week and a wonderful weekend!
Robyn xo