This & That // Regular updates on your favorite recipes of the week, happenings around the farm, favorite things from around the web, and more!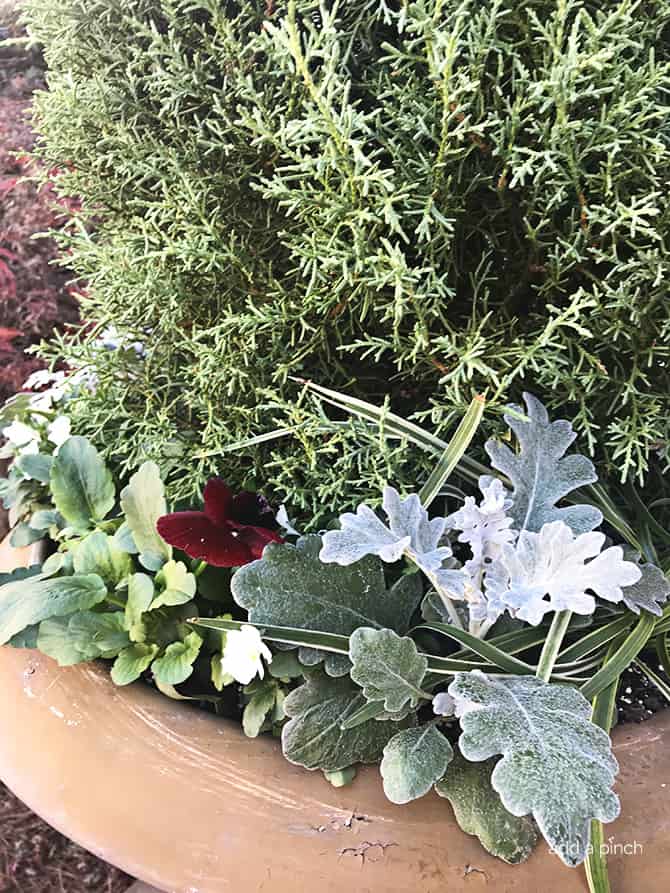 Happy Thursday, friends! I hope you had a wonderful Thanksgiving and are now preparing for Christmas! This is truly my most favorite time of the year and love every second of it. We've gotten our tree and most of the decorations done at the Barn, but I haven't at the house yet! It is the latest I've ever been! Agh!
We do have these pretty little trees ready for Christmas and winter by the front steps. I think these planters will have to be retired by spring though. 🙂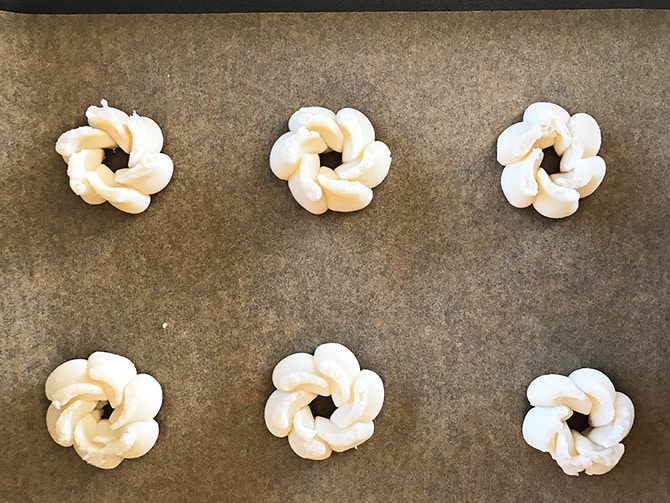 And I made my first batch of Spritz cookies for the holidays.
So, I'm feeling like little by little, I'm getting the farm decorated and Christmas baking started.
But in truth, I've been a little under the weather this past week after picking up a little cold over the weekend.
That means, this is what has been on repeat mostly around my house…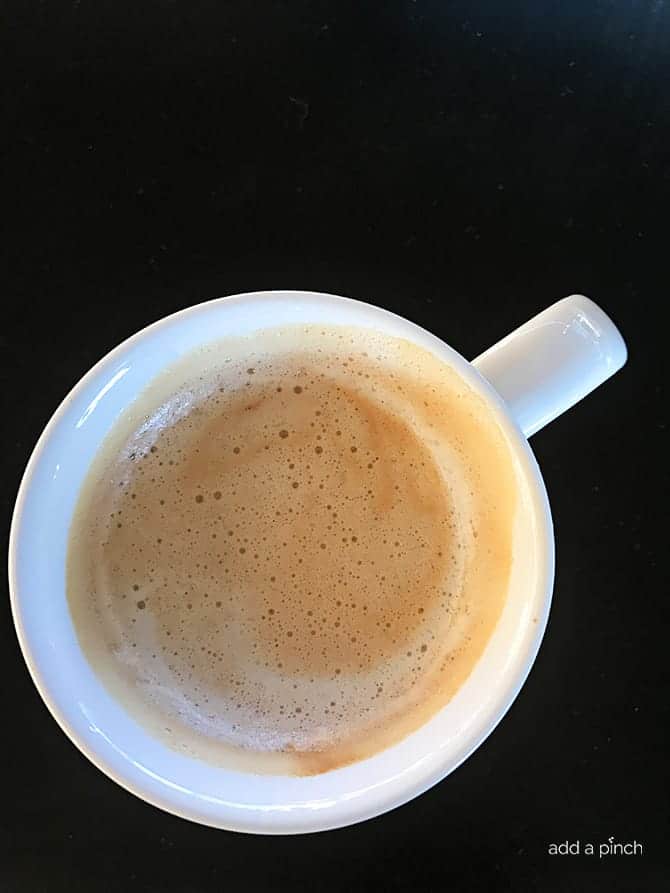 Hot choclate (I made a fresh batch of my hot chocolate mix!) and hot tea.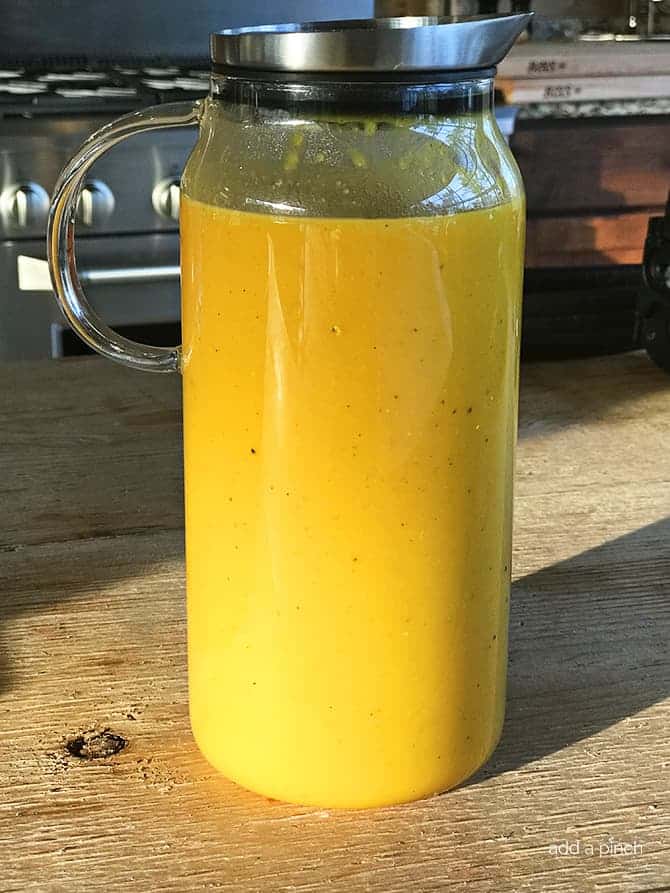 And as much soup as possible!
That, along with rest, has been the best medicine and has me definitely on the mend. I'm so glad too since this is a really big week around our house!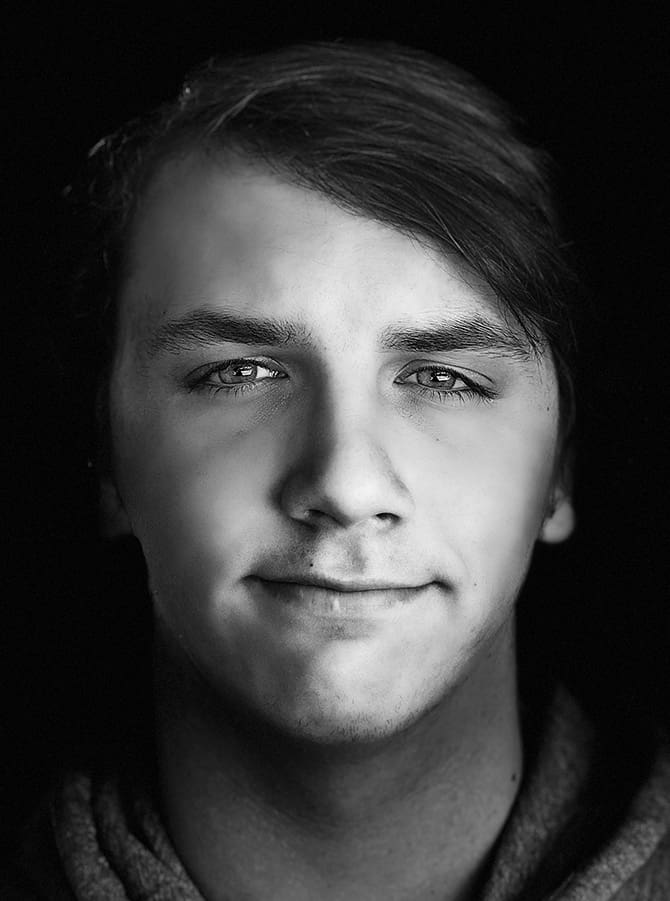 This super sweet fella got his driver's license this week!
I'm still a little bit in denial that I have a child old enough to drive a car, much less drive one all by himself without me or his Dad sitting right beside of him. It really does just seem like yesterday that we were
picking out a crib in anticipation of his arrival
visiting preschools to find the very best one
teaching him how to ride a bike and then chasing along beside of him for hours as he rode and rode and rode
celebrating his getting braces quickly followed by celebrating him getting them off
I've loved every single one of these phases of motherhood, but I have to say that the teenage years have really been wonderful (so far!). Being able to see his personality blossom and him develop into a young man is such a blessing and I'm so excited to see what God has in store for him. I know we'll be cheering him along all the way!
But gah, can we please figure out how to develop a pause button to use every once in a while?!
Your Favorite Posts of the Week
Once Thanksgiving was over, you guys went right into loving Christmas-y recipes and posts and I love it! Here are the favorites of the week.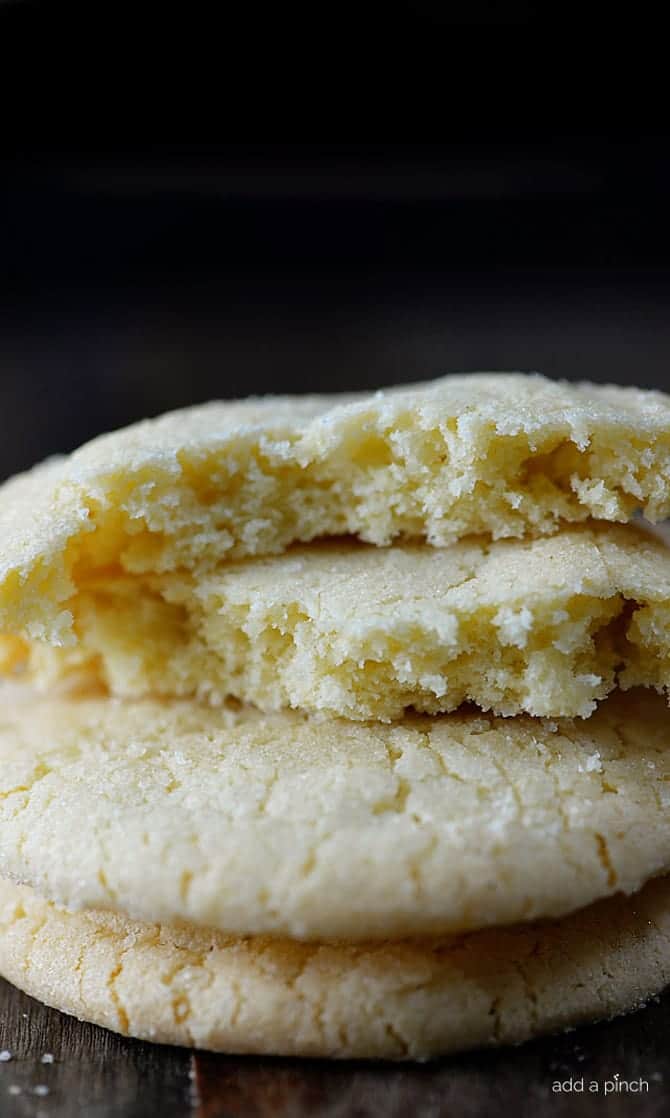 Favorite Things from Around the Web Lately
I love this tip on how to talk to Santa using your Amazon Echo or Google Home!
Bookmark this site in case you are ever wondering if a site is down or if it is just a problem for you. My friend Robin shared this little jewel with me a while back and I can't tell you how useful it has been!
Now that Sam's driving, it seems that articles like this one are every where I look! 🙂
We are slightly past this point, but boy do I remember the days (errr… nights!). This timeline would sure have been useful!
Traveling during the holidays? You may want to prepare by reading this.
What I'm Watching Now
I'm binge watching the first season of The Crown again in preparation of the next season's release. Between that and all of the amazing Hallmark Christmas movies, I need to start limiting my own tv time! 🙂
What's been going on with you?
Have a great weekend!
Robyn xo