Back in 2005, a friend told me of a book released by one of my very favorite authors. I'd been reading John Maxwell for some time and really enjoyed his style of writing, his enthusiasm, and most certainly his message.
He's released numerous books on leadership, but by far, my favorite is his book Today Matters.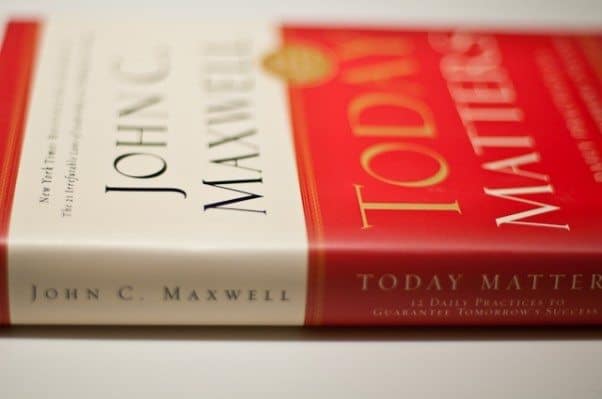 The book into sections of areas to pay attention each day to bring about positive changes in your life. The 12 areas are:
Choose and display the right attitude

Determine and act on important priorities

Know and follow healthy guidelines

Communicate with and care for your family

Practice and develop good thinking

Make and keep proper commitments

Make and properly manage your money

Deepen and live out your spiritual faith

Initiate and invest in solid personal relationships

Plan for and model being generosity

Embrace and practice good values

Seek out and embrace personal improvements
Each year, I pull out my copy of this book and read it again from cover to cover, making sure to answer the questions as they are presented in each section. It's a great way to refocus my attention to the priorities in my life and let go of all the noise that builds up over time.
If you get a chance to read this book, I can't recommend it enough. It's just what I need at the beginning of every year. Fresh starts, clear thinking, an action plan.