Vacation Frame of Mind
We're just rolling in from a week-long stay at the lake and to say my mind is still in vacation mode is a definite understatement.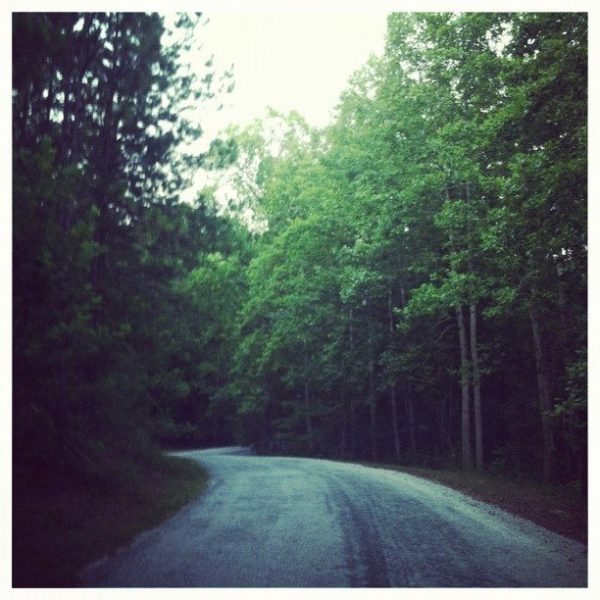 As we drive in to our place on the lake, I become relaxed just seeing that turn in the road up ahead.
When I see it, I know I'm just a few minutes away from total lake relaxation.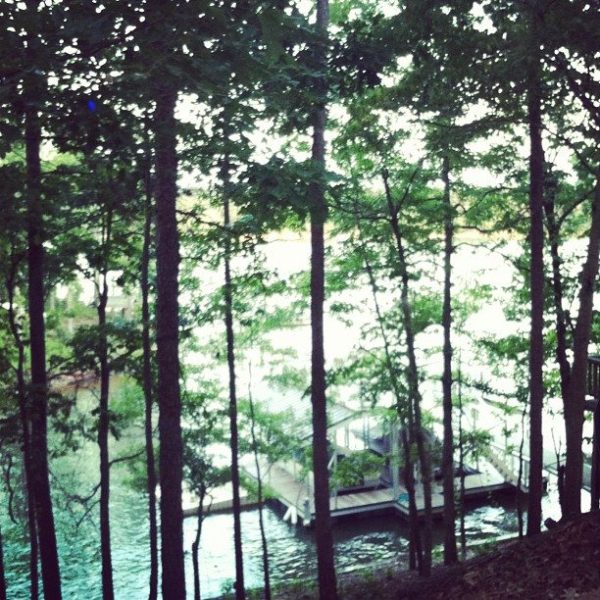 Then, we pull into our driveway and I catch a glimpse of our dock down below.
Oh my, I get pretty giddy about this point.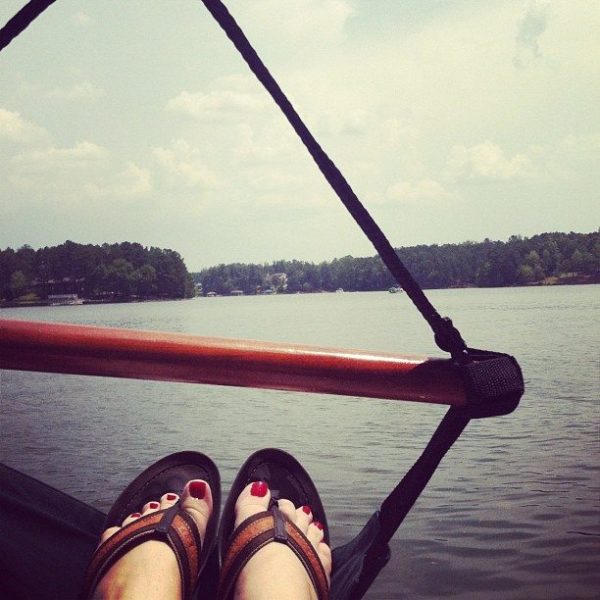 Most of the week, I stayed on the dock, or in the water, or the boat, or somewhere I could keep cool. With the record-setting heat-wave we had, I was determined to keep from glistening (sweating profusely) any more than I had to!
Our internet crept along over the weekend and then by Monday evening was practically non-existent. I took that as a sign that I should just not even look at my computer.
I also took it as a sign that I shouldn't do anything even remotely appearing like work. That photo of my feet all propped up pretty much summarizes the remainder of my week.
I didn't even pull out my big camera. All photos taken throughout the week were courtesy of my trusty iPhone camera.
It was liberating.
With my feet propped up, watching the boats go by, I don't think I could have gotten any more relaxed than this!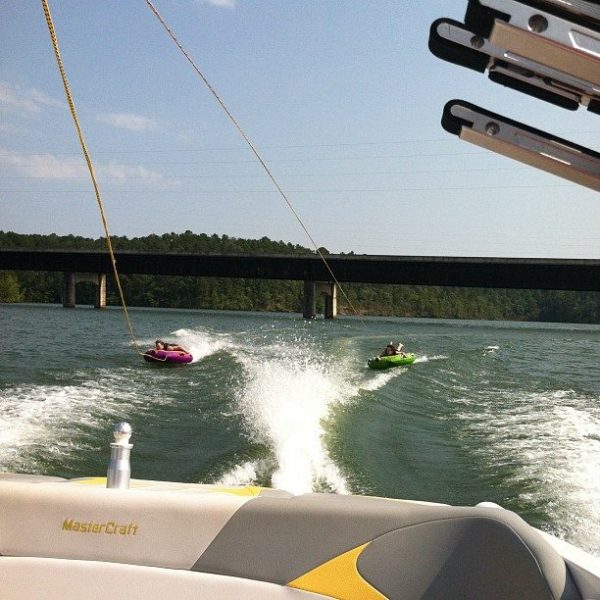 Or any more tickled than watching Little Buddy and his cousins tubing. The instructions went something like this:
"Keep it straight. No crazy turns. No donuts. No slinging."
Within a few minutes of going straight, steady, and ultra-conservative, we heard:
"Go faster. We're falling asleep back here."
Slow, straight and steady wasn't exactly what they really had in mind after all.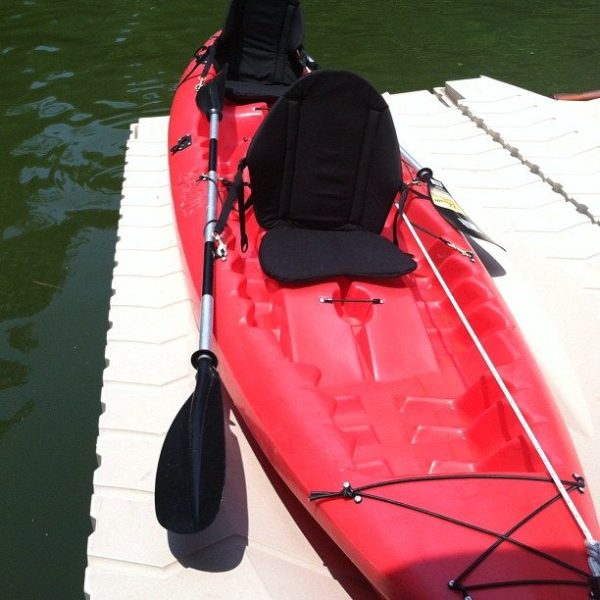 I fell a bit off of my running routine this past week, too.
My exercise involved swimming, swimming, swimming, and more swimming with a little kayaking thrown in for good measure.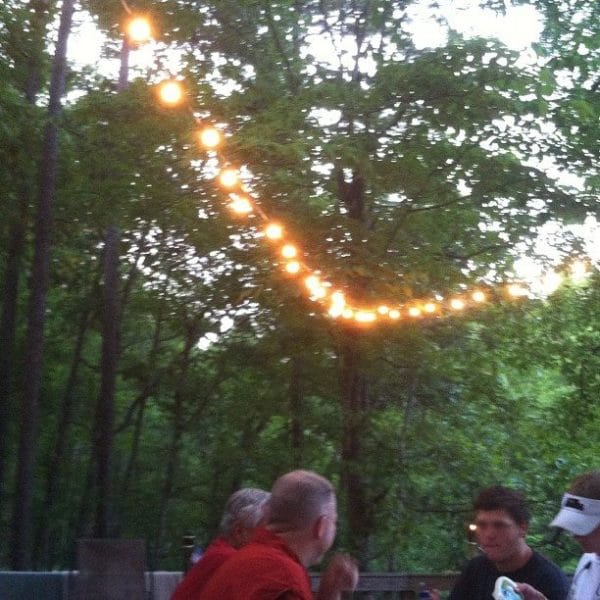 And cooking and eating way too much good food.
So this week, I've definitely got to kick my running up a notch or two along with the other Red Faced Runners.
Speaking of which, there's even more exciting news to share Monday on the Red Faced Runners front. So, pull out your running clothes tonight in preparation for running along with me this week. I've got to take care of the last 9 days of indulgence!
But, that's what vacation mode is all about, right?
I'm planning on holding on to that vacation frame of mind a whole lot longer. Even as I wash this mountain of laundry!