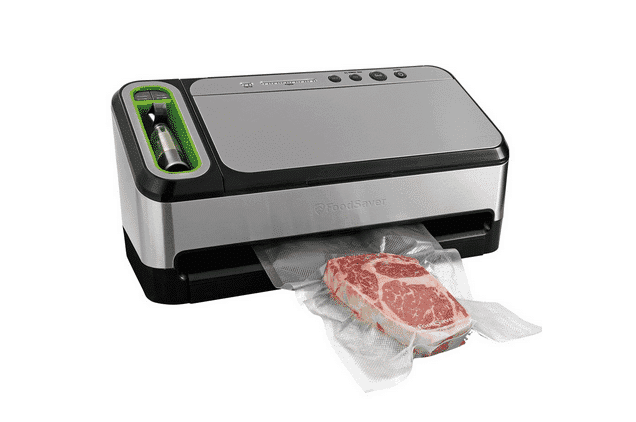 Congratulations to Carolyn Williams, comment #74! I hope you love your new vacuum sealer as much as you do your mixer!
I have a fun giveaway that I think you guys will love! It is for one of my most used kitchen appliances and one that I think you will love using as well!
Earlier, I shared about how I love to freeze fresh peaches at the end of the season to use throughout the winter and on until the next peach season supplies me with my favorite fruit. I received so many emails asking me about my favorite vacuum sealer that I decided I just had to share it with you guys!
I have been using vacuum sealers for years and have found so many uses for mine. It is constantly getting a workout! From sealing fresh fruits and veggies at the end of the season, to repackaging meat that I buy at the grocery store before storing in the freezer, and even sealing items that I dehydrate to store in the pantry. The possibilities are just endless.
This summer, I upgraded my vacuum sealer from the old, original, probably the first one to market version. That poor thing had definitely given me years and years of its best! When the new one arrived, I was like a kid at Christmas!
Giveaway (Now Closed)
I'm giving away one FoodSaver 4840 2-in-1 sealing system. You can read the details about the particular model here.
To enter, leave a comment on this post about your favorite kitchen tool.
This giveaway ends Thursday, September 3rd at 11:59 PM eastern. I'll randomly select the one winner and contact him or her via email and update this post. Good luck!
Love ya!
Robyn xo
This giveaway is sponsored by Add a Pinch!