A while back, I was invited by Bosch to work with their company to conduct an in-home test of their newest model of dishwasher, the Bosch 800 Series with a 3rd Rack.
Since my husband and I installed a Bosch dishwasher in our home when we built our house eleven years ago, I know the quality that goes into their dishwashers and happily agreed to participate.
I have to be totally honest, part of the allure for the invitation was to be able to visit the BSH Design and Experience Center in Irvine, California. I always love learning more about the brands my family uses and to meet the people behind them. It never fails, I've found that great brands include really great people.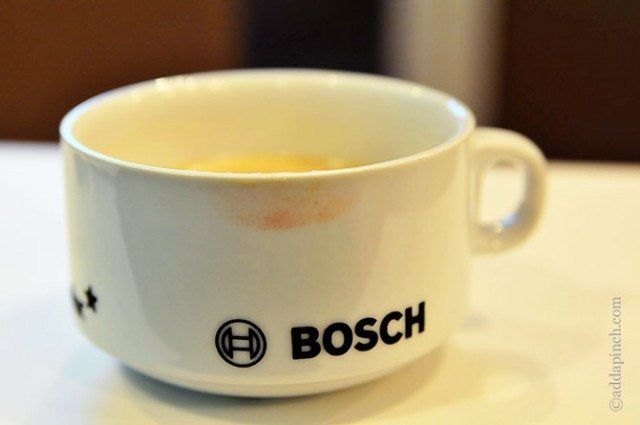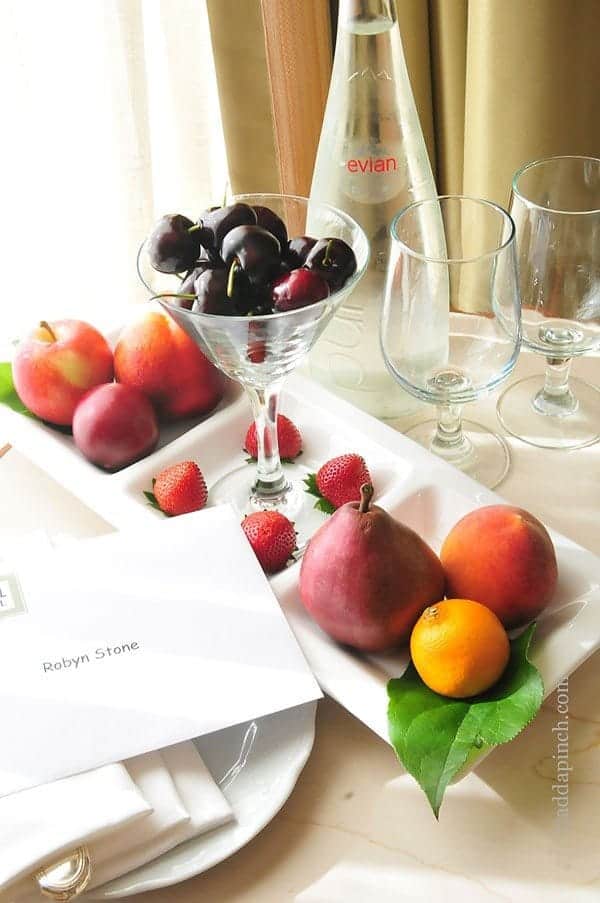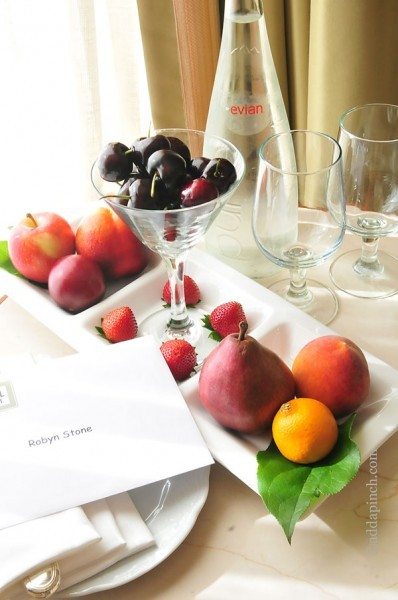 From the moment we arrived, the Bosch team pulled out all the stops with their warm hospitality and eagerness to show us about their latest design and to get our input on future design ideas.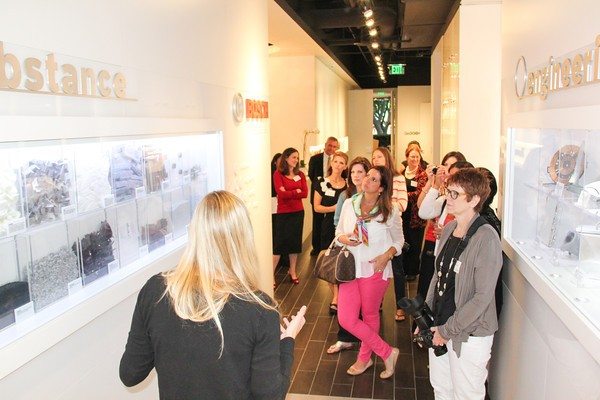 Bosch is well-known in the industry for their dishwashers, especially for having the quietest in the US market. We were shown many of their sound-reducing technologies – from use of condensation drying instead of a fan, their insulation design, all the way to the design of the detergent dispenser. In all, Bosch has 18 unique methods for reducing sound from their dishwashers, yielding dishwashers ranked as the quietest in the US.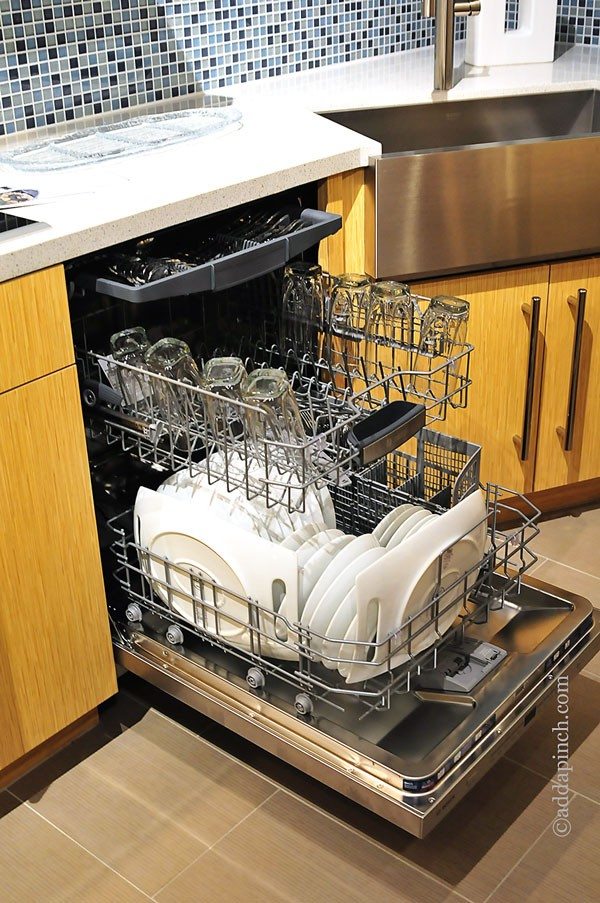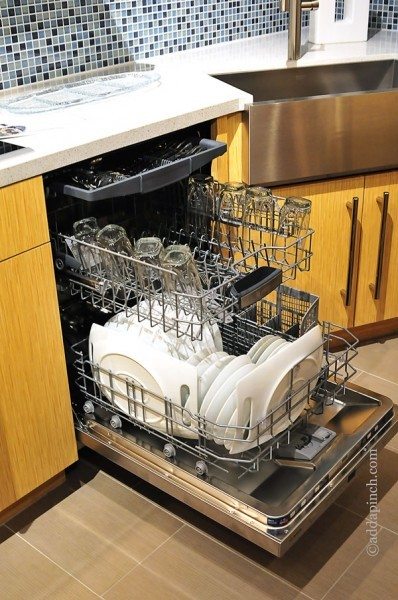 The Bosch 800 Series dishwasher also includes 30% more capacity. The newest design includes adjustable rack technology allowing for large platters, sheet pans, and so many configurations you can find a way to load so many more of those dishes when entertaining. As a matter of fact, it was designed to easily hold five-piece place settings for eight!
And the third rack? Oh my goodness is it ever a dream come true! Not only does it hold smaller items that normally would take up space in the other two racks or need to be hand washed to allow more room, it is designed with grooves to hold silverware, ramekins, and just about anything else you can imagine. I can't wait to show you the genius-ness behind that third rack and how I use it. Looooooove it!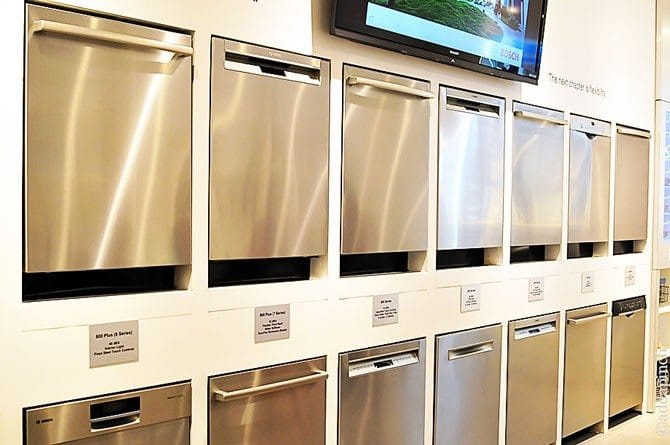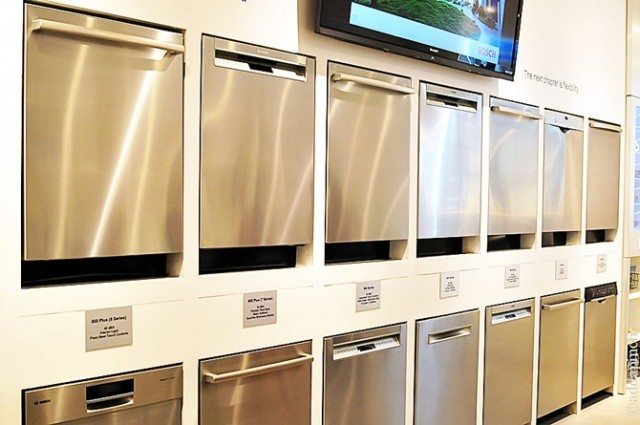 And just look at the design choices available in this model? I do believe they've thought of everything!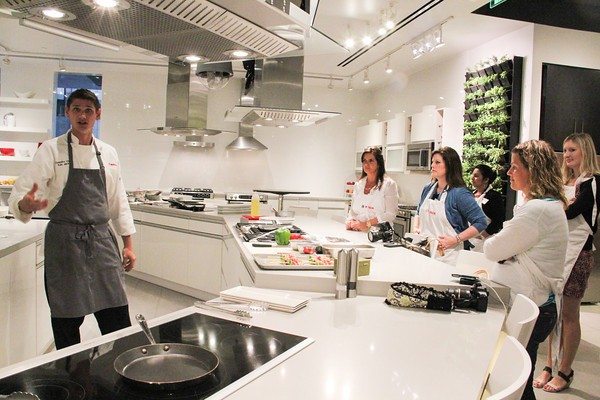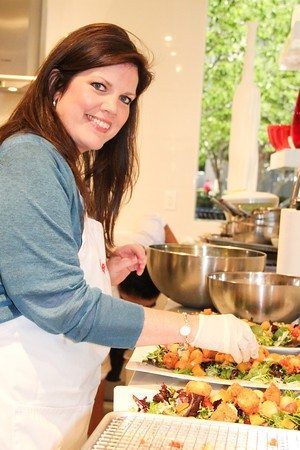 We spent a little time preparing lunch together in the Bosch kitchens with Chef Kyle. This salad? Oh my stars was it out of this world. Mixed greens, fried feta cheese balls, and then honey dew and cantaloupe balls all dressed with a light balsamic vinaigrette. To die for!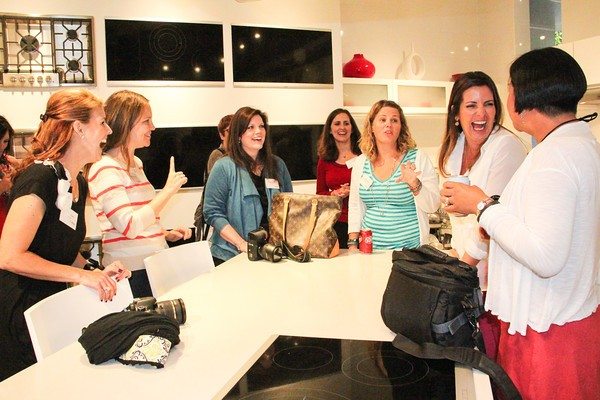 As part of the visit to the design center, we learned so many possible ways to load our dishwashers, that they decided to let us have a little friendly competition in loading them ourselves. Can you tell how excited we were? Let me tell you, we weren't competitive at all. Heh!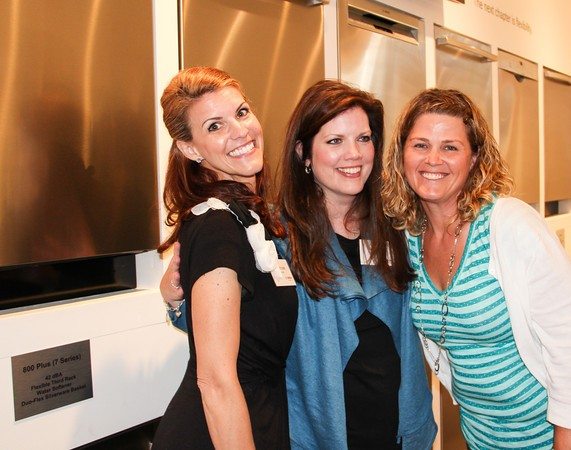 I was on the team with the cuties Laurie and Julie for an award-winning Most Creative. That means that we were the last ones to finish, but we absolutely had the most fun getting it done!
Oh yeah, I have this problem of looking at the correct camera. I think I must be four.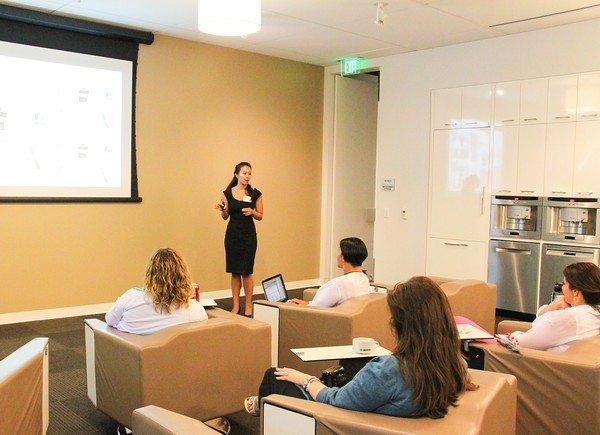 To round out the day, we learned all about the steps included in the design of the new dishwashers from industrial designer, Lindsay Eng. Let me just tell you, she is one smart cookie. I loved learning from her about all of the thought process and engineering details that went into the design of the dishwashers.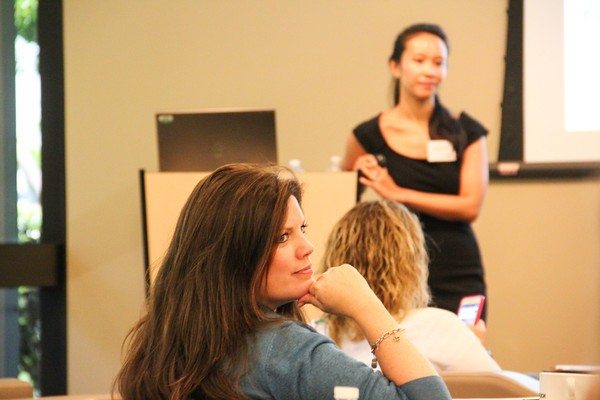 I also loved hearing everyone's ideas of the perfect dishwasher of the future. Mine? Well, it involved Rosie from the Jetsons.
What would your perfect dishwasher include?