One of my favorite things about living on a grass airstrip is how visitors arrive from time to time. We just never know from day to day which of our friends will "buzz" by as they are out enjoying a flight around town as we like to call it.
When we first built out house on the farm, I was a nervous wreck every single time a plane would drop below the tree line over the runway. Not knowing who it was or what in the world they were doing flying so low beside our house, just unnerved me.
As the years have gone by, I can now pretty much recognize people by their planes about as easily as I can people by their cars when I'm out in town running errands.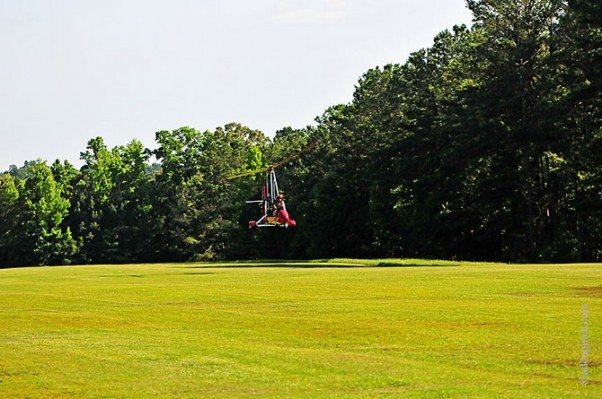 A while back, a friend dropped by in his gyrocopter as he was out flying on a pretty afternoon. You know, we've had so much rain lately that pilots have to take a break in the clouds and pretty afternoons as they come to get their flying in.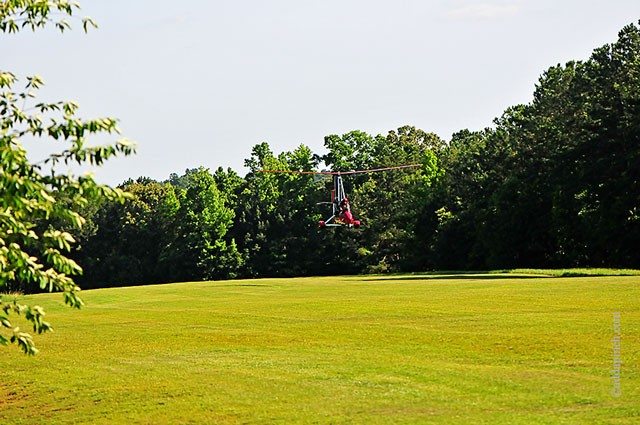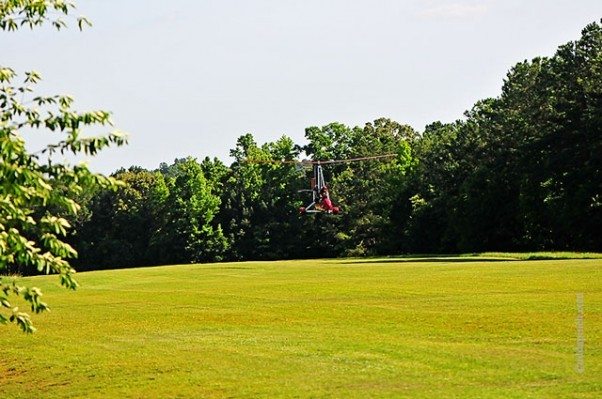 When I heard the familiar buzz of aircraft nearing the house, I knew it sounded a bit different from the other planes that usually come by so it definitely caught my attention.
As I looked out over the back part of the runway, I saw the bright red gyrocopter approaching for a landing.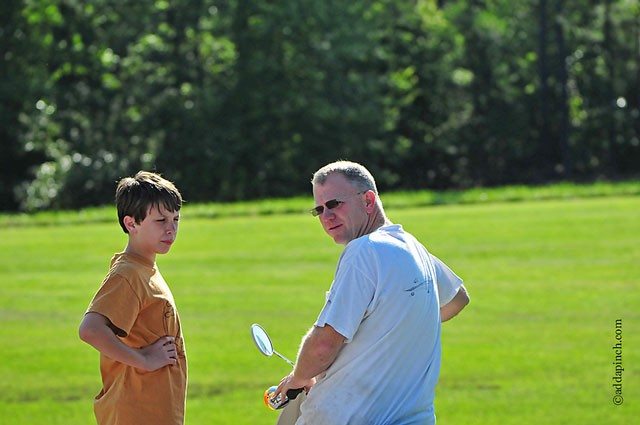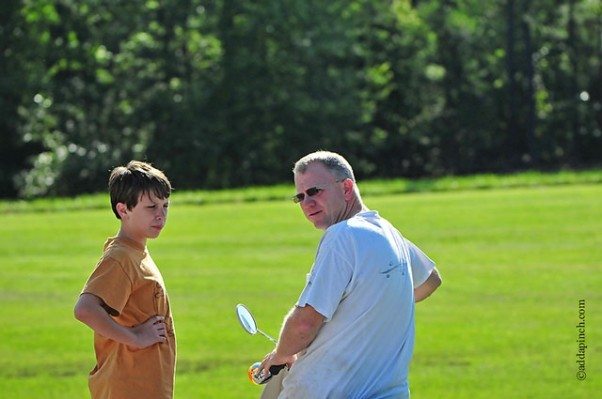 Knowing that the Mister and Little Buddy were outside and would absolutely be the first to greet our friend, I grabbed my camera to head outside and snap a couple of photos of his approach and landing.
Sure enough, as I got outside my two guys were ready and waiting for the landing.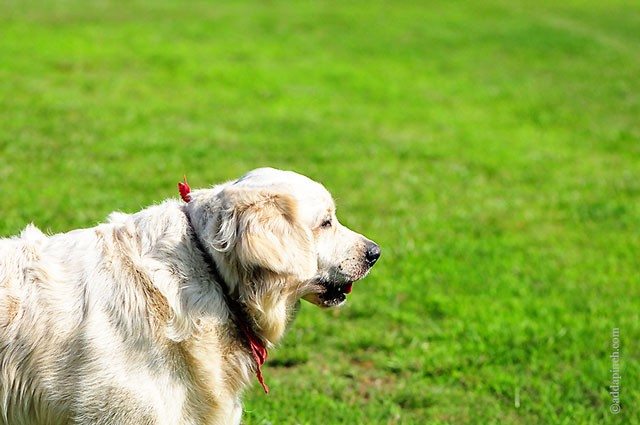 Ranger was on standby in case his assistance was needed, too.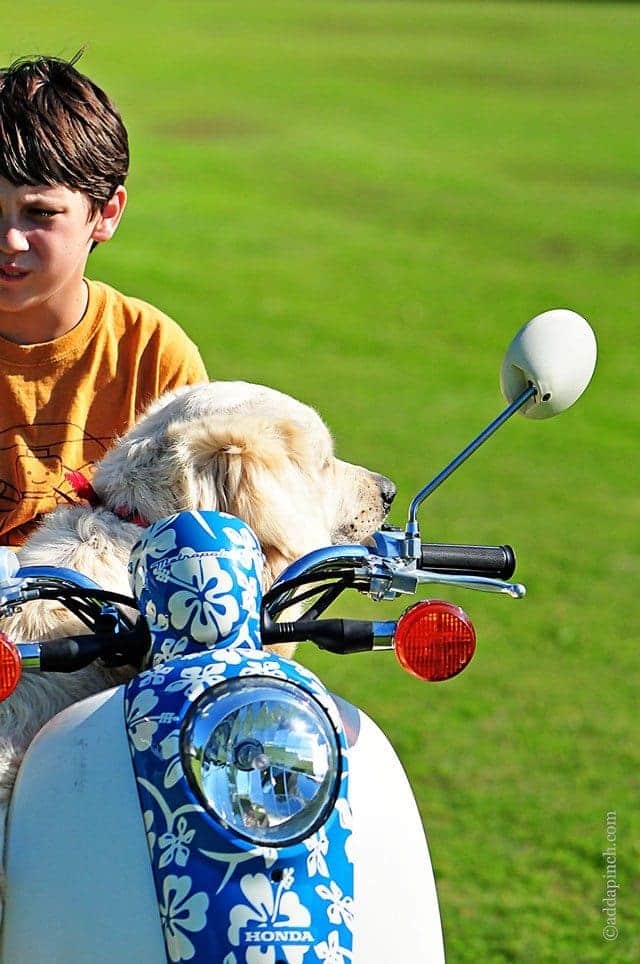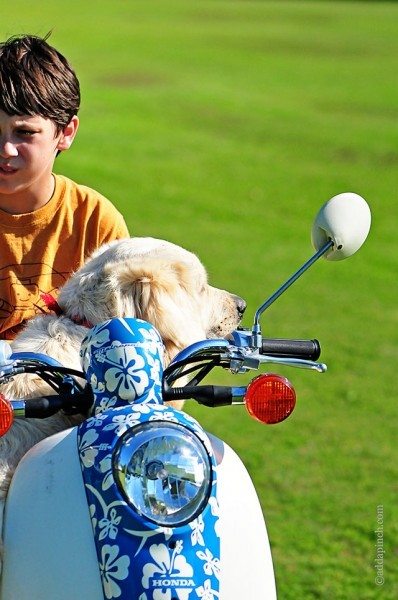 He quickly decided his job was to get as close to Little Buddy as possible just in case he needed protection from that red thing or something.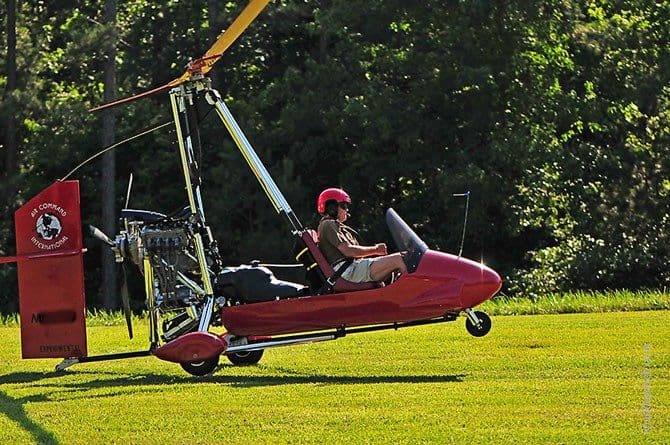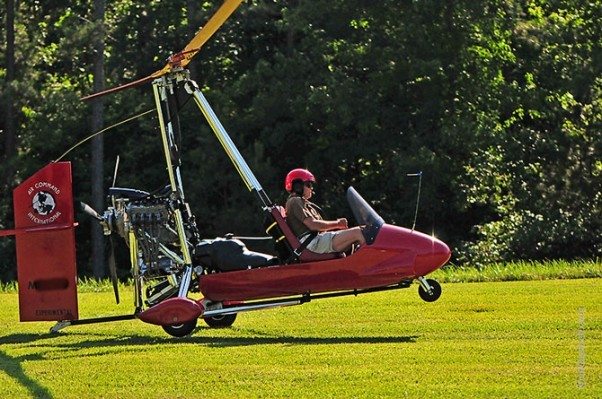 I always love to photograph aircraft, especially with the folks that love them so much in them.
Now, if you've never seen a gyrocopter before, here's a great photo so you can see how open it is. Isn't that cool?
I can honestly say I've never flown in one or even thought I'd want to, but I think they are neat as can be! I've flown in War Birds, hot air balloons, gliders, and just about anything else I can think of, but never in a gyrocopter. I think I'll always be able to make that statement. Even when I'm 100.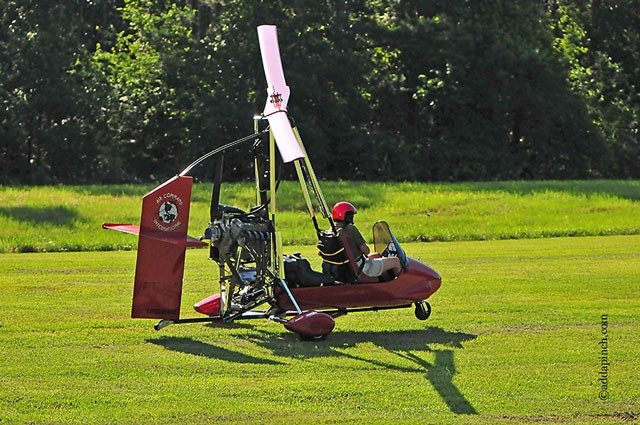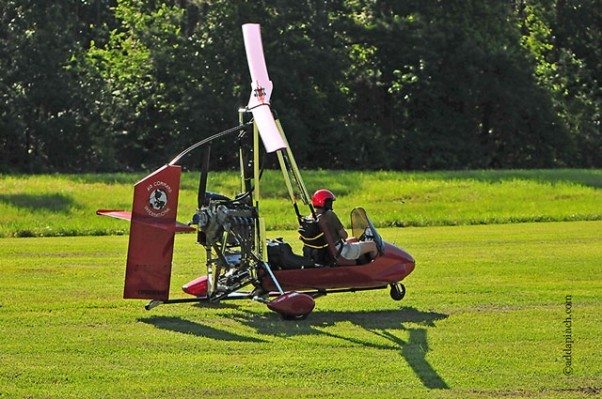 After a quick visit, our friend was off again. I relate it to friends stopping by for a cup of coffee on a Saturday morning or a glass of tea in the afternoon. They never stay really long, but it sure is great to see them when they visit!