I'm so excited to announce a new contributor to Add a Pinch! My niece, Amy!
Amy has always been very special to me, as are all of my nieces and nephews! Since I never had a daughter, Amy has graciously given me my girly fix from time to time like when we went to Atlanta for a day of lipgloss and lunch for her 13th birthday, shopping for a "big girl" purse for her 16th, and on and on. I've always loved her fashion sense and style and am excited that she's sharing a little of it with us on a regular basis. ~Robyn xo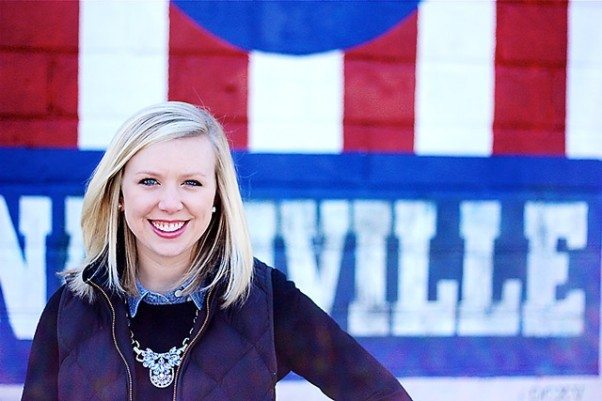 Hello! I'm Amy – a newlywed living in Music City, TN. I am a Georgia girl at heart trying to learn how to be a wife, cook, and career girl. Moving to Nashville has been such an adventure and there are so many neat things about this city—it has great southern charm, amazing restaurants, local boutiques, and you're always just a few steps away from a Honky Tonk! From the country stars, hipsters, and songwriter/musicians there is style all over this city!
My husband and I live in a condo near downtown that has an industrial feel while still being "homey". "Homey" meaning small and simple- just what we needed. Going from two closets all to myself to one closet to share with the hubby has been an "adventure". However, I have learned a lot thus far and I hope I can share some tips and tricks to get more out of less.
This leads me to sharing my number one lesson I have learned to living simply: identifying the items we can't live without.
Getting married and combining everything we owned from our single lives really made me realize which items were my true wardrobe staples. Each month I hope to share with you a different staple that I just can't live without.
This month, it's none other than the classic Chambray Shirt.
A great chambray shirt can be worn year-round, dressed up or dressed down, and did I mention they are comfortable? If you do not have one on your current wish-list, you need to add it pronto! With spring approaching us (no matter what the groundhog said) it is a perfect transitional piece into the new season.
Some of my favorite ways to wear it is with the sleeves rolled up and simple black denim.
Adding jewelry or a cute belt is an easy way to dress it up: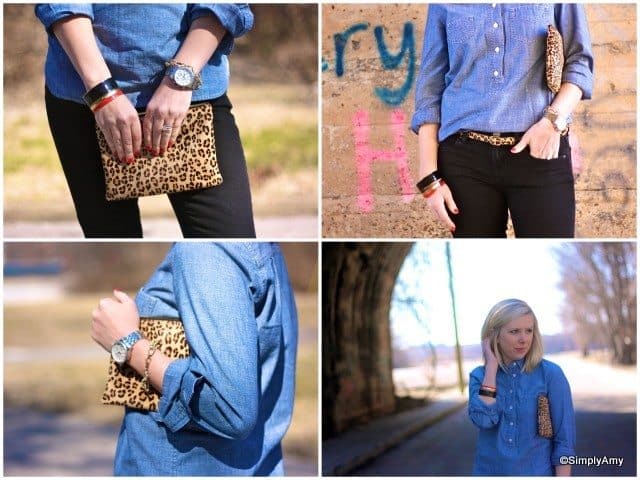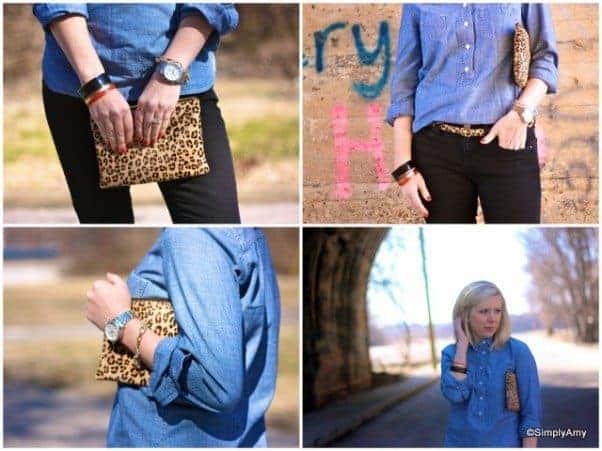 I also love layering it under your favorite sweater to break up the color between your top and bottom. Dress it with a pencil skirt for work or wear your favorite jeans, that's the thing about this shirt, it works all ways!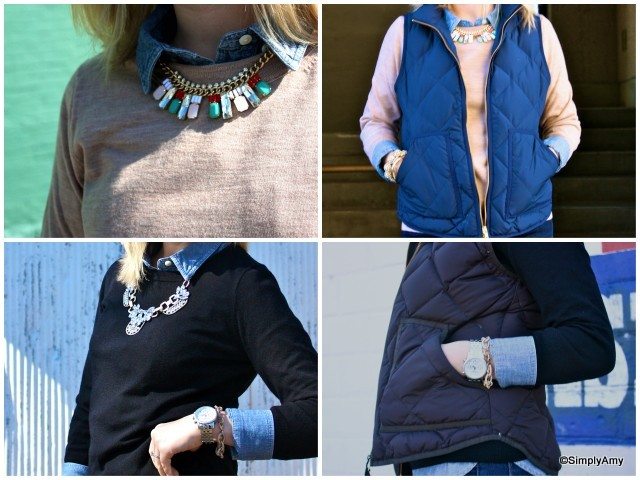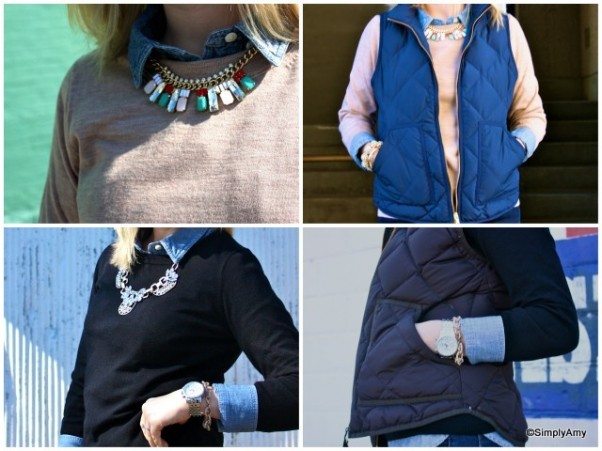 Here are some great options if you don't already own a chambray shirt:
Forever 21 / J Crew / Gap / Old Navy
What are some of your favorite wardrobe staples?