Congratulations to Cynthia Lucarotti, Susan Hatcher, Molly Staggs, and Barbara Henry as winners of the Southern Spring Weekend at Add a Pinch's Barn!
To celebrate my cookbook, I'm having a fun giveaway for a Southern Spring Weekend at the Barn! I like to think of it as a mini home and garden fair!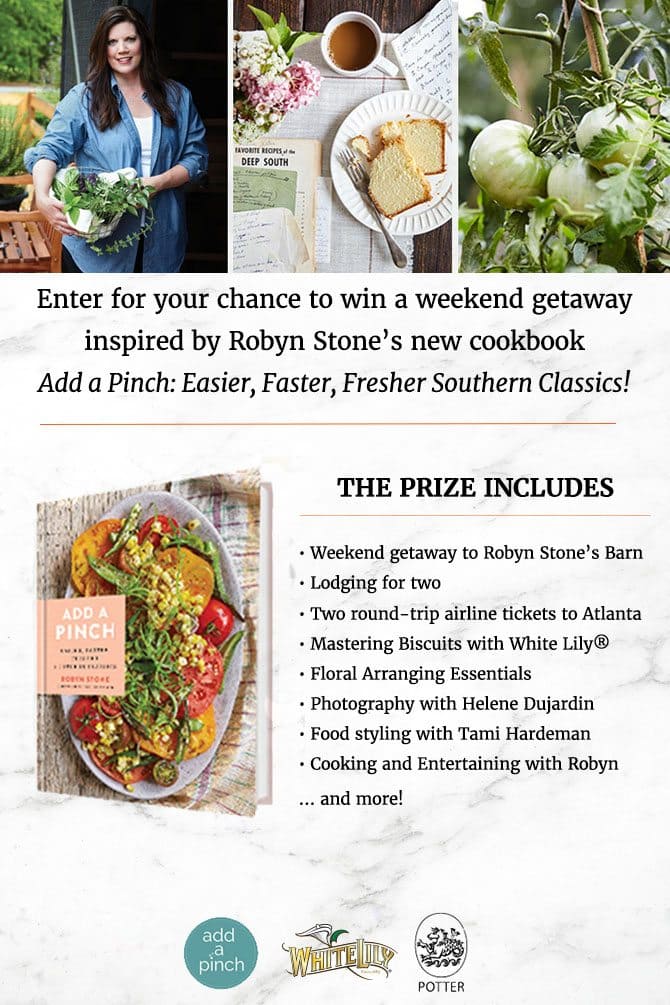 You guys! I am so excited about this that I have been about to burst! I've been planning this since we worked on the photos here at the farm last summer.
We were just finishing up the Barn enclosure/ remodel/ construction/ what-have-you when everyone was here to wrap up the photos for the cookbook. (As in, two days before! ACK!)
Someone mentioned that it would be fun to have an event for the cookbook at the Barn and I sheepishly said, "Do you really think people might want to come?" And that, my sweet friends, is when this idea came to be.
Since then, we've been working on the plans for the weekend to include some of my very favorite things and make it super special for you!
Here's some of what we have planned:
BISCUITS
We've planned a Mastering Biscuits session with White Lily's Test Kitchen Director, Linda Carman. Let me tell you, Linda knows her stuff and is one of the sweetest, most lovely people you will ever have the opportunity to be around. I can't wait for you to meet her and learn from her. She is a gem!
FLOWERS
We've also planned a fun session on Floral Arranging Essentials. Armed with fresh flowers, vases, and all the materials you need, we'll learn to make beautiful floral arrangements for your home!
PHOTOGRAPHY
We've included a special photography session with food and lifestyle photographer, Helene Dujardin. Helene was the photographer behind all of the gorgeous photos in my cookbook and is a photography genius! You have undoubtedly seen her work in Southern Living, Garden and Gun, Cooking Light, Food and Wine and countless cookbooks. Her photography workshops always sell out quickly!
FOOD STYLING
I'm so excited that my friend Tami Hardeman will be here to teach you how to make your food absolutely knock-out gorgeous! Tami is a professional food stylist with a portfolio filled with work in magazines such as Southern Living, Cooking Light, People, as well as cookbooks, and advertisements.
COOKING
Don't think we forgot about even more cooking! We'll spend time cooking together in the Barn making favorite recipes from the Add a Pinch cookbook. No pressure here, this will be a fun, easy-going time of friends cooking together and discussing how to make entertaining even easier!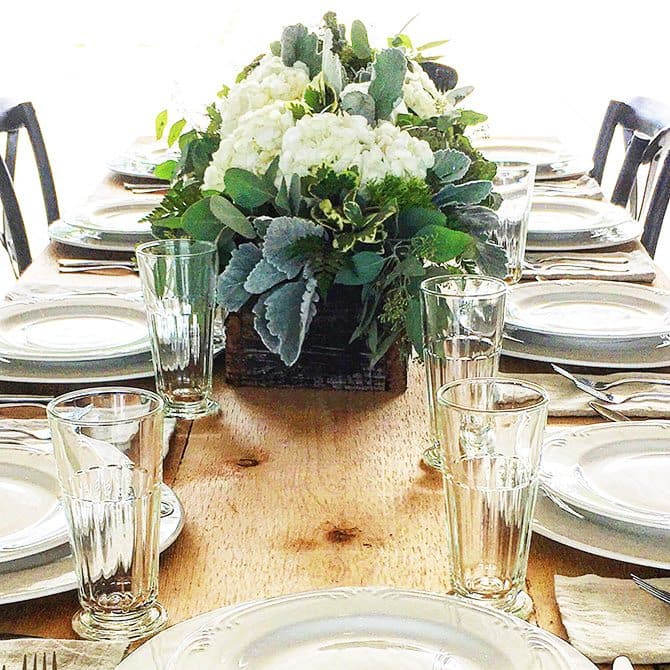 We've also planned other fun things for the weekend and I absolutely can not wait for you to visit!
Four winners, along with a friend each, will be invited to join me for the weekend on May 5th – May 7th!
Guests will be flown to (and from!) Atlanta. Transportation will be provided to Carrollton, where guests will stay at the Marriott. All your meals will be provided during the weekend, so you will just need to pack your bags and bring your appetite!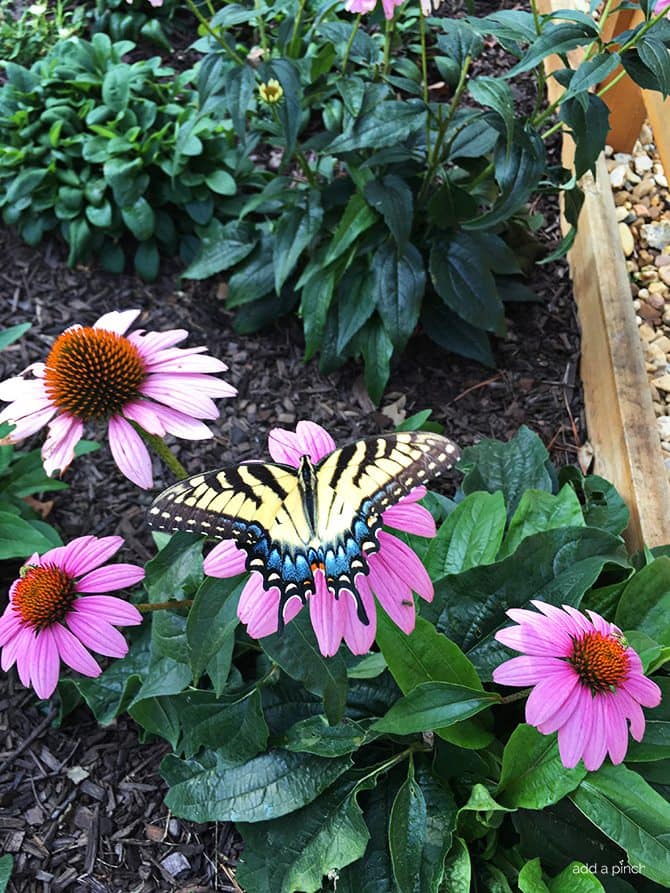 Giveaway!
To enter, just leave a comment between now and April 17th at 11:59 PM (ET) on this post telling me what your favorite Southern dish is and what you are most looking forward to cooking and learning over the weekend!
Winners will be randomly selected and notified by email.
I hope you are just as excited about this giveaway as I am! I can't wait!!!
Love ya!
Robyn xo
Please be sure to read the Official Rules 
Dates: Travel must be taken May 5-7, 2017. If the winner cannot travel on those dates, an alternate winner may be chosen. Eligibility: The sweepstakes is open to legal residents of the fifty United States and the District of Columbia who are 18 or older at the time of entry. No purchase necessary to enter or win. Date: 12:01AM EST on March 18 – 11:59PM EST on April 17, 2017.