Wrap a potted plant quickly and inexpensively, making it perfect for your home decor or for giving as a gift!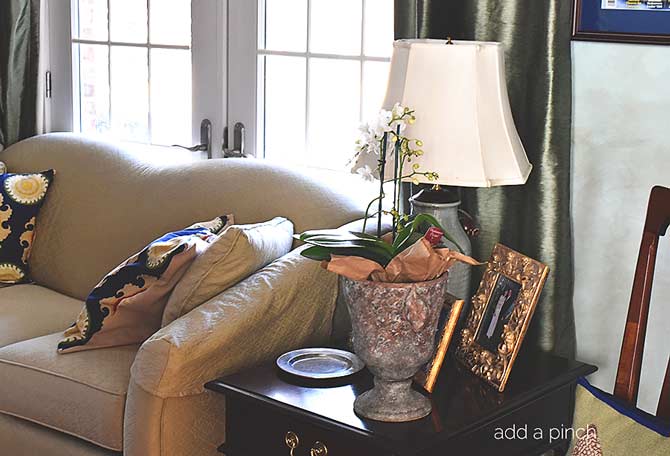 I've never been one with a green thumb for house plants. Even those that you reportedly can't kill, I've found a way to bring irreparable harm. For years, I was bound and determined that I would become someone who had a never ending green thumb. My Grandmother and her sisters were like that. Her laundry room window sill was always filled with bottles and jars and plants and flowers that were in various stages of rooting.
I remember going to her sister Estelle's house as a little girl and walking through her yard with them as they would dig up plants to divide and snip off branches to take inside and work their magic. They always seemed to have the best time working on their plants and discussing which ones needed what amount of sunlight, water, and other necessities.
I didn't inherit that gene. It skipped me by a mile.
However, I still love to have beautiful plants and flowers in my home. I just think they make any house look more welcoming and inviting and they do a lot to distract from golden retriever toys left in various parts of our house. And don't even get me started on their shedding! Ha!
I thought I'd show you a quick way that I use to dress the containers up so that don't look like they came right out of the grocery store floral department and are perfect for dressing up my home decor or even giving as a hostess gift when visiting friends.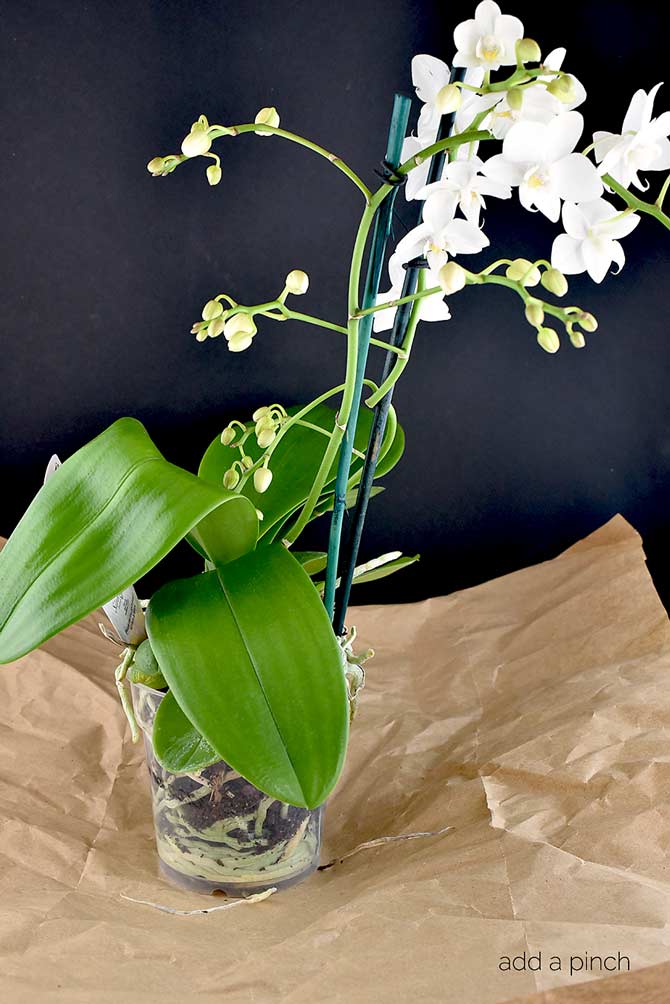 I like to save the brown packing paper that comes in boxes for projects. I know, it probably makes me one of those people that could be on television with their hoarding problem. But I promise that I keep it neat and tidy and not piled to the ceiling in my foyer.
I cut a square piece of the paper so that it will completely cover the container with the same amount as extra at the top. That way, I have extra to work with in dressing up the container.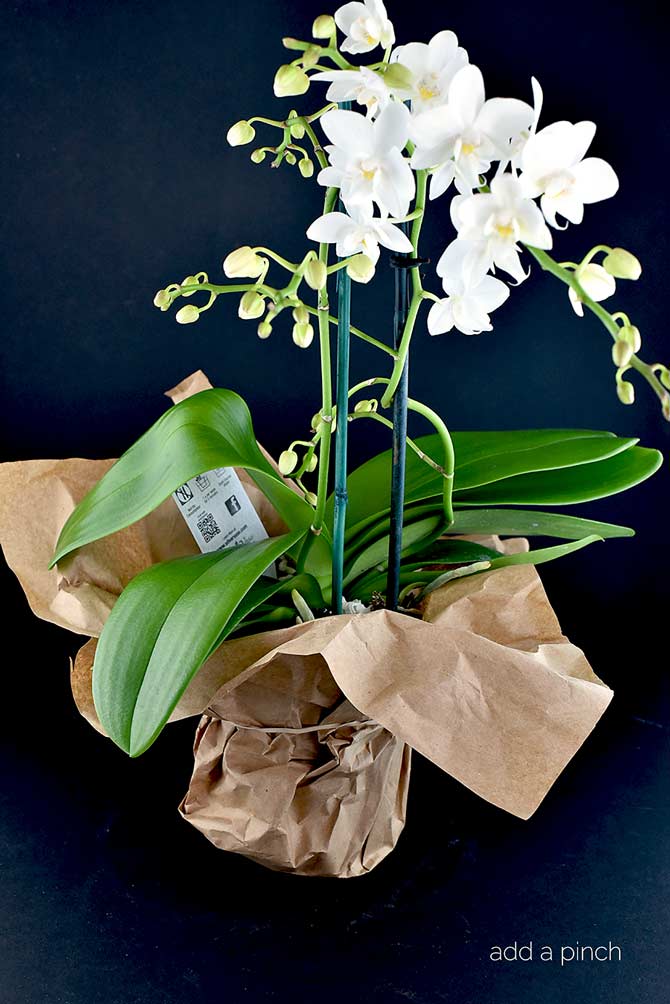 Then I use grab a rubber band to secure the paper where I want it so that it will stay in place. You can stop at this point, but I like to add a piece of ribbon tied in a bow.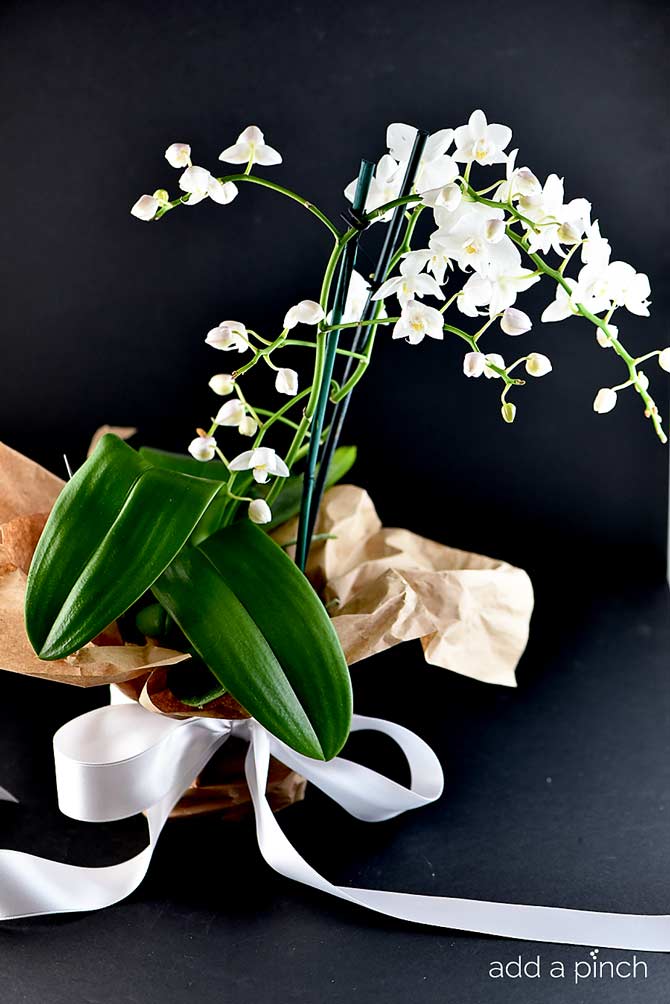 I recommend trimming the tails of the ribbon. That makes it look neat and tidy. I trimmed mine, but forgot to snap a photo.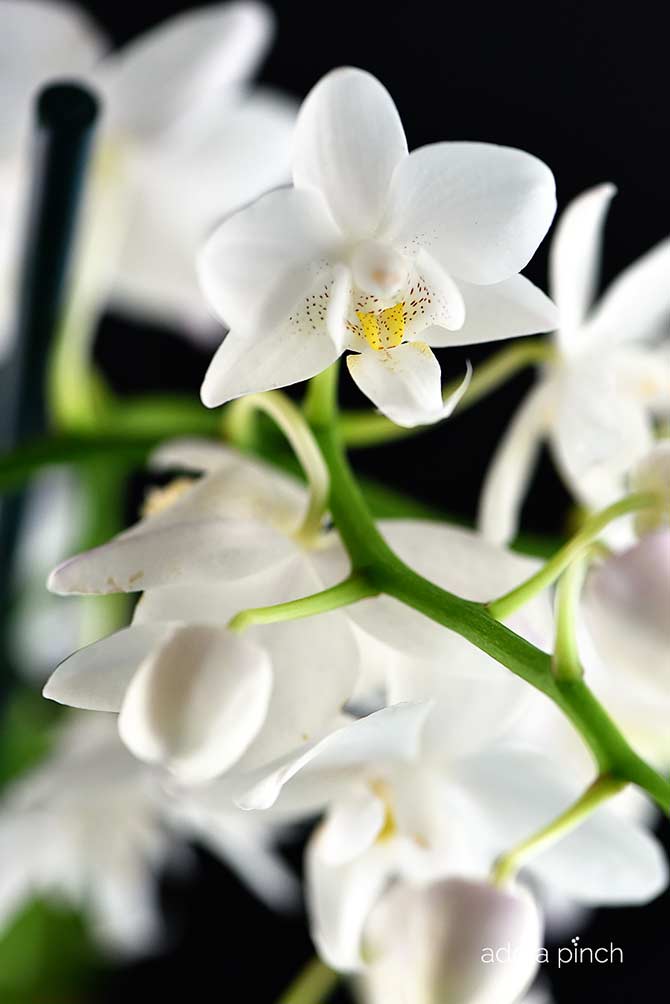 And that's it! Now, I have beautiful plants straight from the grocery store that make my house look warm and homey. They also make great hostess gifts that I think they'll love!