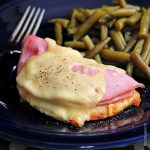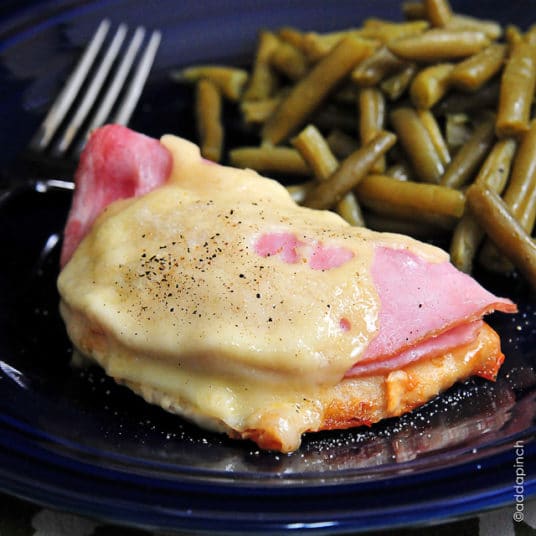 Print Recipe
Chicken with Ham and Swiss Recipe
Chicken with Ham and Swiss is ready is about 20 minutes and makes a delicious meal. Chicken with Dijon mustard and topped ham and swiss cheese slices.
Season chicken with salt and pepper.

Heat olive oil in a large skillet over medium-high heat. Add the chicken and cook until golden brown and juices run clear when pricked, about 5 to 7 minutes per side.

Heat broiler. Place chicken on a broiler-proof baking sheet. Spread ½ teaspoon mustard on each piece of chicken. Top each with a slice of ham and cheese. Broil until the cheese begins to brown, 3 to 5 minutes.