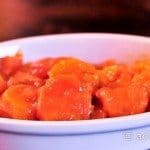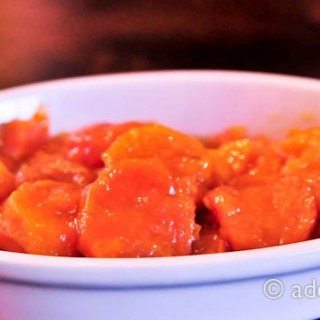 Print Recipe
Southern Candied Sweet Potatoes Recipe
Candied Sweet Potatoes make an classic Southern dish. Made with five simple ingredients, these candied sweet potatoes couldn't be easier.
Slice sweet potatoes into round slices, about 1/4 inch thick.

Melt butter over medium heat in a large skillet and add sweet potato slices to the skillet.

Pour sugar and water over sweet potatoes. Stir gently, reduce heat to low, and then cover with a lid and cook until the sweet potatoes are fork tender, about 1 hour.

Remove from heat and stir in vanilla.