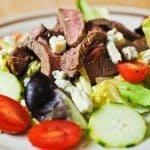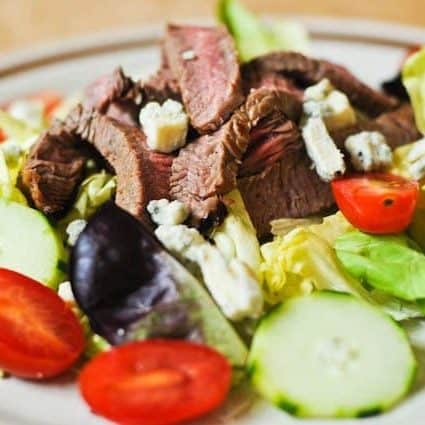 Print Recipe
Steak Salad
A hearty salad perfect for a filling, but lighter supper.
Preheat your grill pan, grill or skillet and spray with non-stick cooking spray. Add steak and Worcestershire sauce, garlic and freshly cracked black pepper. Cook to desired doneness. Set aside to allow steak to rest for about 5 minutes to reserve juices.

Prepare each plate with serving of lettuce topped with tomatoes and cucumber.

Slice steak in 1/4 – 1/2 slices and place on each salad. Sprinkle with blue cheese and serve with your favorite dressing.