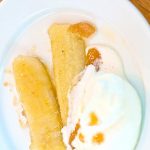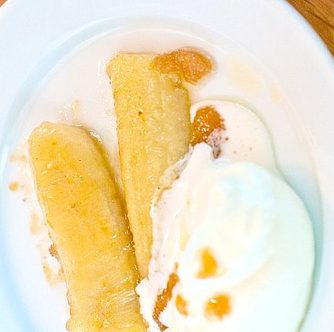 Print Recipe
Caramelized Bananas with Coconut Rum Cream Recipe
A quick, simple, delicious dessert of caramelized bananas.
Whip whipping cream and sugar on medium to high speed with mixer.

Pour in coconut rum and whip until the cream holds a stiff peak on the whisk.

Melt butter in an iron skillet.

While it is melting, peel bananas and cut in half and then split in half lengthwise.

Add banana to the melted butter in skillet.

Sprinkle with brown sugar.

Allow sugar to melt and caramelize with bananas.

Serve 2 pieces of banana per person with a generous dollop of flavored cream.