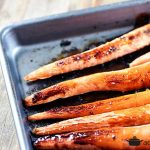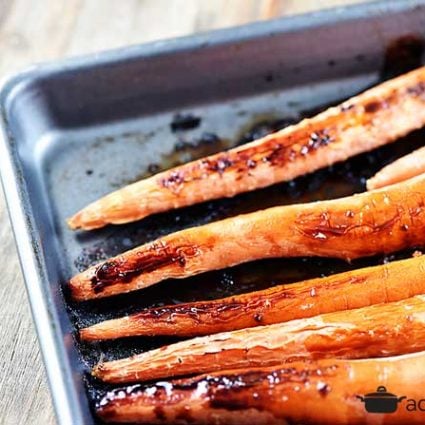 Print Recipe
Balsamic Roasted Carrots Recipe
Balsamic Roasted Carrots make a simple, delicious side dish. Easy enough for a weeknight supper and elegant enough for entertaining, these roasted carrots are sure to be a favorite!
Preheat oven to 400º F. Arrange carrots on a rimmed baking sheet.

Whisk together chicken stock, balsamic vinegar, garlic, honey, soy sauce, worcestershire sauce, and red pepper flakes, if using. Drizzle over carrots. Roll carrots in the balsamic mixture to make sure well coated. Place in the oven and roast for 50-60 minutes, until fork tender and browned.

Remove from oven and serve.