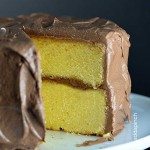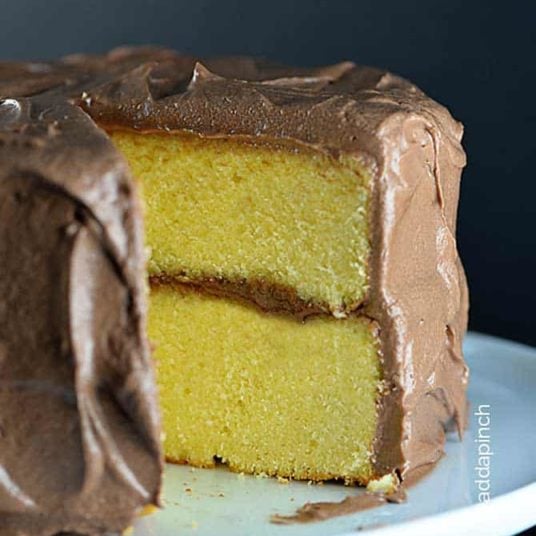 Print Recipe
Classic Yellow Cake Recipe
A classic yellow cake recipe makes an essential cake recipe for any kitchen. Made of simple ingredients, this makes the best yellow cake for every occasion.
Preheat oven to 350º F. Prepare two or three round baking pans or a 9x13 baking dish with nonstick baking spray or by coating with butter and lightly flouring, shaking away any excess flour and discarding.

Cream together butter and sugar until a light yellow in color, about 2-3 minutes. Incorporate eggs one at a time, being sure they are fully incorporated before adding the next. Then, incorporate egg yolks the same.

Whisk together salt, baking powder, and all-purpose flour in a large mixing bowl. Spoon half of the mixture into the butter, sugar and egg mixture and stir until combined. Add half of buttermilk, then add the remainder of the flour mixture followed by the remainder of the buttermilk. Stir in the vanilla.

Divide the cake batter between the baking pans or pour into the 9x13 baking sheet pan.

Bake until the cake springs back to the touch and a toothpick or skewer inserted into the middle of the cake comes out clean, about 25 minutes for two 8-inch pans, 30 minutes for two 9-inch pans, and 35 minutes for a 9x13 baking pan. Remove from the oven and allow to cool about 8-10 minutes in the pan placed on a wire cooling rack. Then, turn the cakes out on the cooling rack to cool completely.