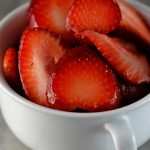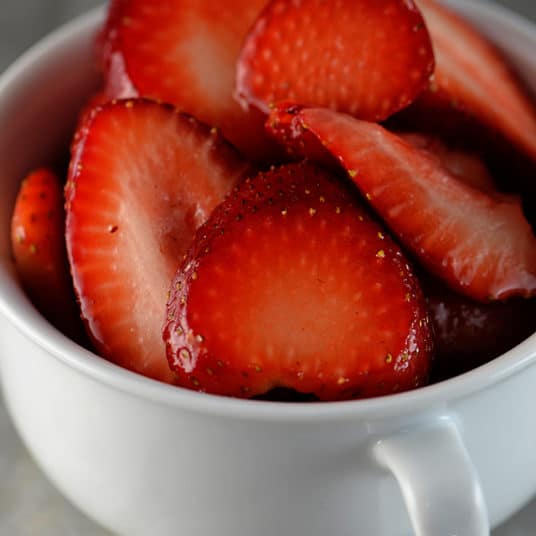 Print Recipe
Macerated Strawberries
Macerated strawberries make a simple, yet delicious addition to so many dessert recipes. Fresh strawberries release their juices for even greater sweetness.
Macerated Strawberries with Grand Marnier
Macerated Strawberries with Citrus Juice
Macerated Strawberries with Balsamic Vinegar
Wash, hull, and slice strawberries and place into a large glass bowl. Stir in sugar and allow to stand for 30 minutes for strawberries to release their natural juices, but not so long that they begin to become mush.

If using Grand Marnier, citrus juice or balsamic vinegar, add at the same time as sugar.