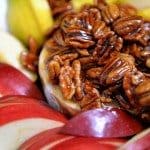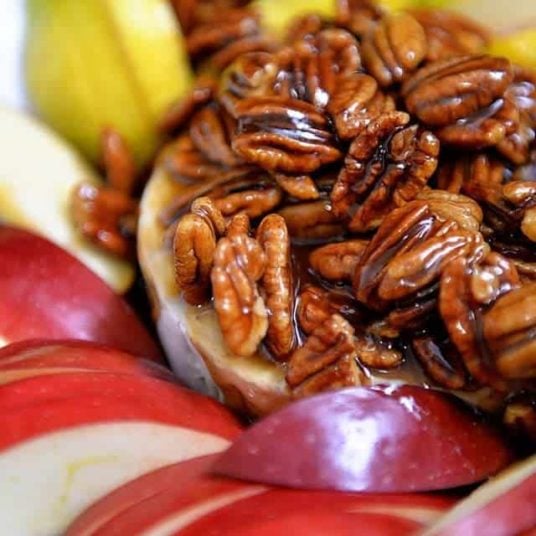 Print Recipe
Praline Brie Recipe
Praline Brie will quickly become your go-to, easy, elegant holiday appetizer when entertaining. Get this family favorite praline brie recipe for your next party!
Add brown sugar, granulated sugar, corn syrup, water, and butter to a medium skillet over medium heat. Stir to combine and cook until praline sauce has thickened enough to coat the back of a wooden spoon. Remove from heat and stir in vanilla and pecans.

Place brie into a rimmed serving platter. Pour hot praline sauce over brie.

Serve with sliced apples, pears, grapes, and / or crackers.