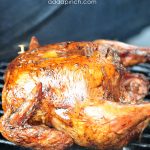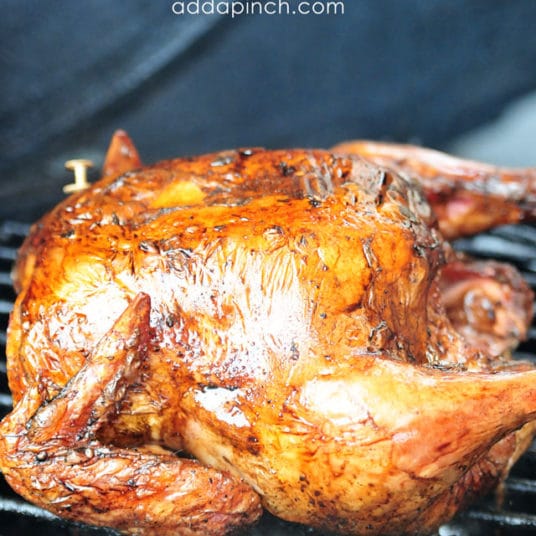 Print Recipe
How to Smoke a Whole Chicken
Learning How to Smoke a Whole Chicken opens up a whole world of delicious menu options. Follow these easy steps for a perfectly smoked whole chicken!
Prep and preheat grill or smoker to a stable 350º F.

Place chicken onto grill or smoker and smoke until internal temperature registers 165º F when checked with an internal meat probe in multiple locations (breast, thigh, leg, etc). Time will vary based on the size of the chicken.

Remove from smoker and wrap with aluminum foil and allow to rest for 5 to 10 minutes.