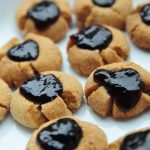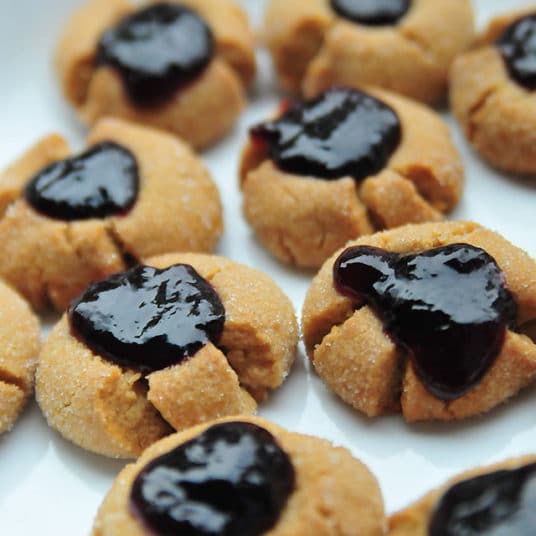 Print Recipe
Peanut Butter Jelly Cookies Recipe
These peanut butter and jelly thumbprint cookies are perfect for the peanut butter and jelly lover in the family.
Preheat oven to 350º F.

Cream together butter and peanut butter. Add sugars and cream together with butter and peanut butter until really creamy.

Add vanilla and egg and cream together with peanut butter mixture.

Sift together flour, baking powder, baking soda, and salt. Gradually flour mixture to peanut butter mixture, mixing until well-combined.

Scoop a tablespoon of dough and roll into a ball. Roll dough in granulated sugar and place onto baking sheet. Gently press your thumb or finger into the center of the cookie dough to form an indention.

Bake for 10-12 minutes until cookie is firm. Allow to cool completely and then fill indention with your favorite jelly.

Store in an airtight container.