While we're on vacation this week at Disney, I decided to whip up these peanut butter and jelly cookies. They were sort of born out of my son's constant answer when I ask him what he wants for lunch this week.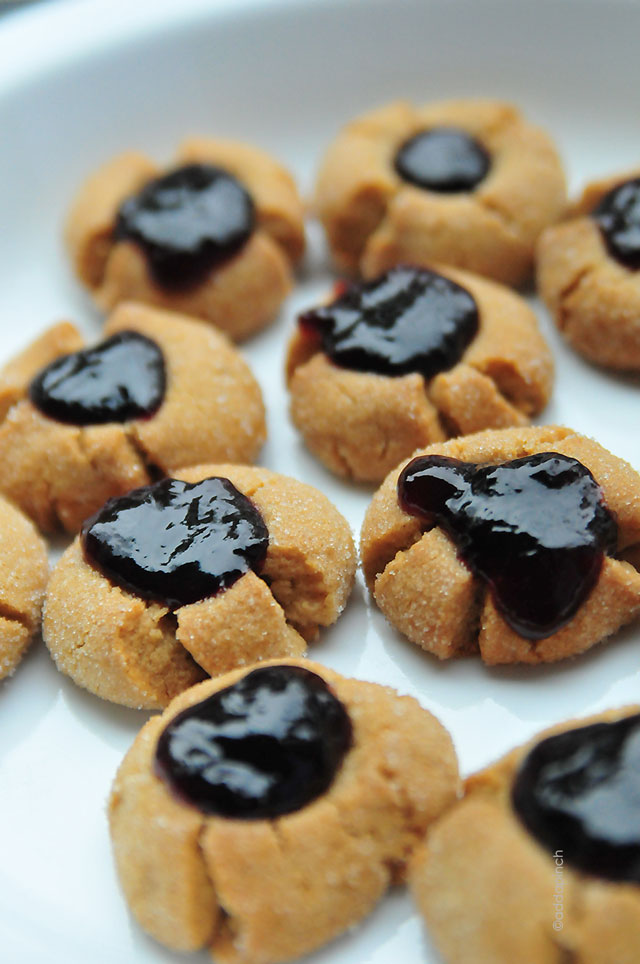 Every day, I'll say, "What would you like for lunch today?"
"Oh, I don't know."
"Would you like a hamburger, a hot dog, some grilled chicken? Or what about a ham sandwich? Any of that sound good?"
"No, not really. I think I just want a peanut butter and jelly sandwich."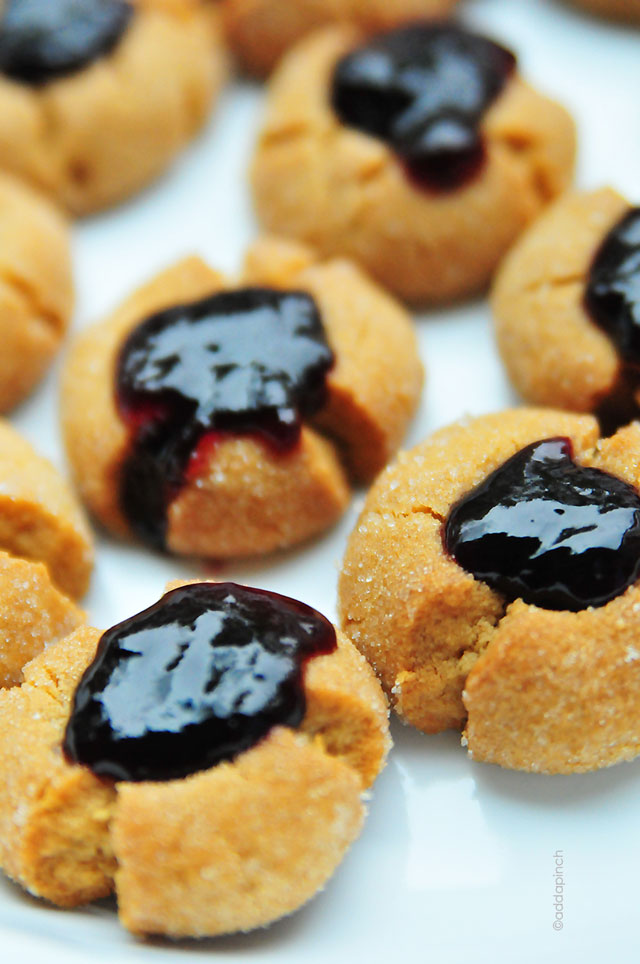 And since we brought Little Buddy's friend along with us this week, his answers have been about the same as my son's. Whatever one wants, so does the other.
So, yesterday afternoon, as my husband took the boys swimming and I caught up on the endless mound of laundry, I decided to whip up a batch of these babies for the boys.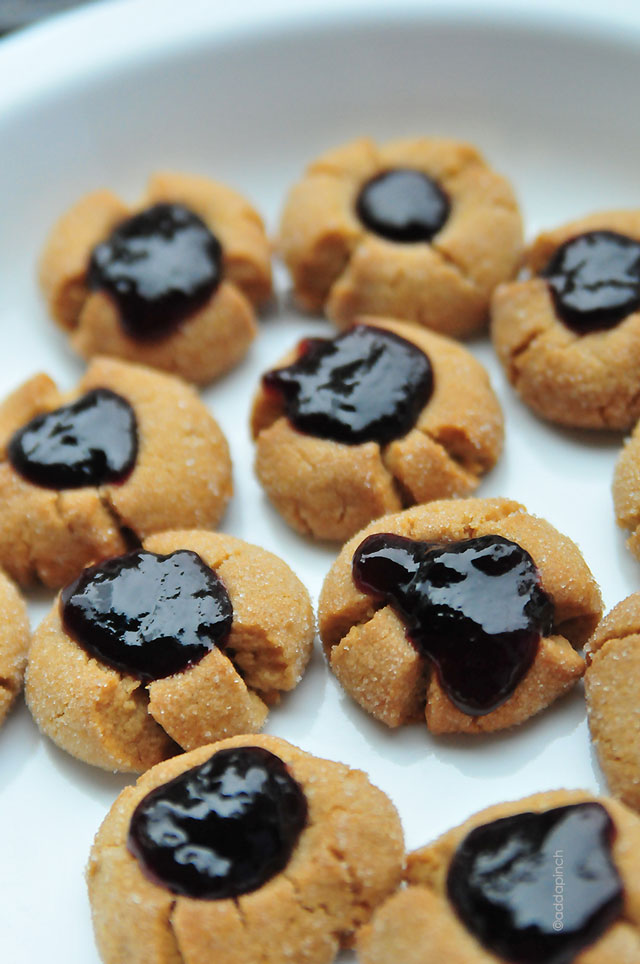 And they were every bit as delicious as I remembered.
Here's the recipe for my peanut butter and jelly thumbprint cookies. They are perfect for those peanut butter and jelly lovers.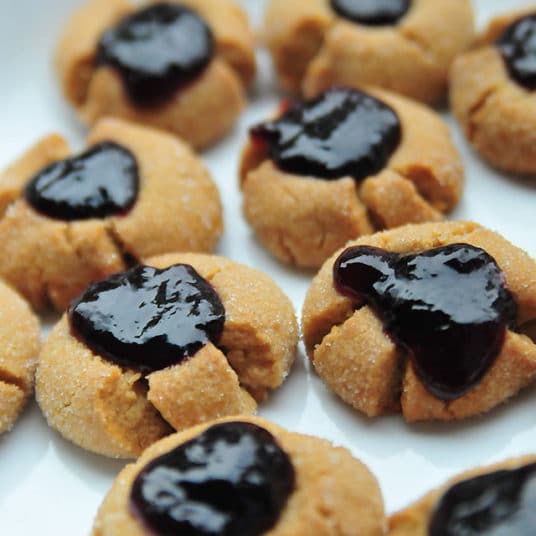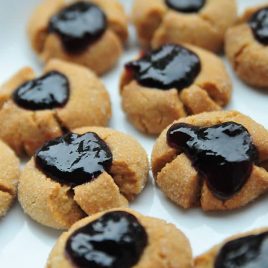 Peanut Butter Jelly Cookies Recipe
These peanut butter and jelly thumbprint cookies are perfect for the peanut butter and jelly lover in the family.
Ingredients
1

stick butter

softened

1

cup

creamy peanut butter

1/2

cup

brown sugar

packed

1/2

cup

granulated sugar

1/2

teaspoon

vanilla

1

egg

1 1/4

cups

all-purpose flour

1/2

teaspoon

baking powder

1/2

teaspoon

baking soda

1/4

teaspoon

salt

1/4

cup

granulated sugar for rolling

1/2

cup

favorite jelly
Instructions
Preheat oven to 350º F.

Cream together butter and peanut butter. Add sugars and cream together with butter and peanut butter until really creamy.

Add vanilla and egg and cream together with peanut butter mixture.

Sift together flour, baking powder, baking soda, and salt. Gradually flour mixture to peanut butter mixture, mixing until well-combined.

Scoop a tablespoon of dough and roll into a ball. Roll dough in granulated sugar and place onto baking sheet. Gently press your thumb or finger into the center of the cookie dough to form an indention.

Bake for 10-12 minutes until cookie is firm. Allow to cool completely and then fill indention with your favorite jelly.

Store in an airtight container.
If you love peanut butter and/ or as much as we do, you may enjoy these recipes.
Favorite Peanut Butter Recipes
Enjoy!
Robyn xoxo