Perfect Whipped Cream Recipe
Perfect whipped cream recipe is one of those essential recipes you need. This recipe gives all the steps on how to make perfect whipped cream every time.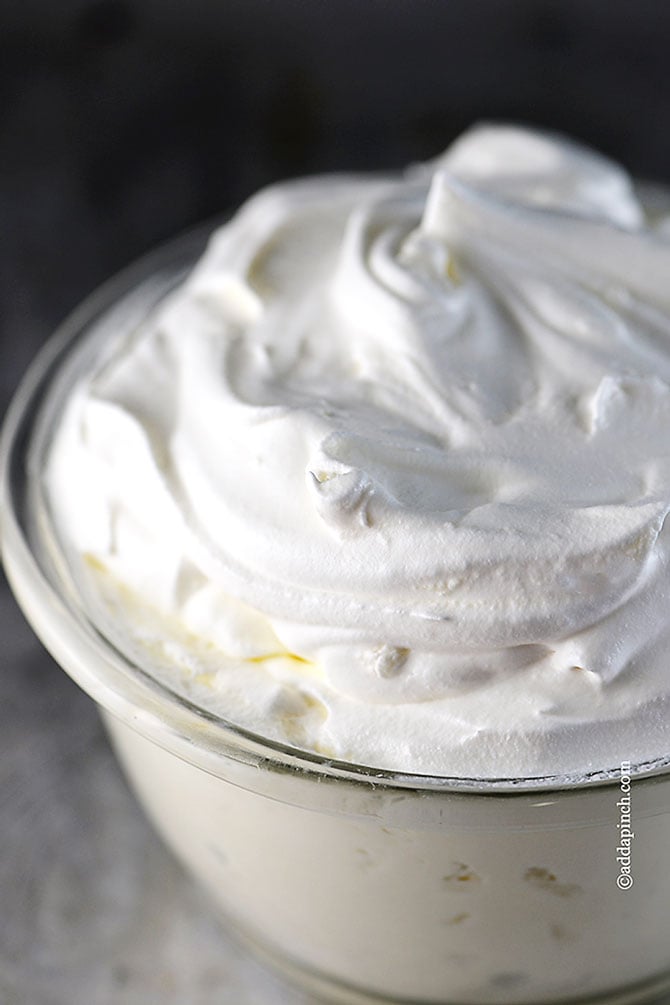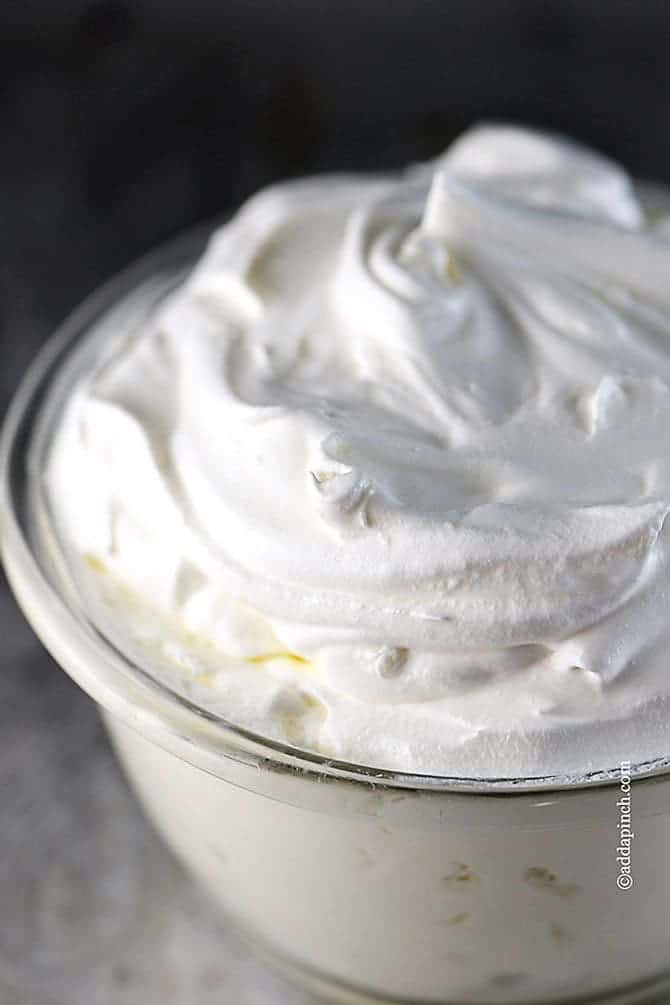 I can't even begin to tell you how many times a year I make whipped cream. It is really one of those recipes that I turn to time and again and could practically make with my eyes closed. A basic recipe, it only takes a few minutes and three ingredients to make and yet there is one essential step for getting the perfect whipped cream recipe every single time. 
Perfect Whipped Cream Recipe
Start cold. Go high.
That's it. That's the trick.
How to Make Whipped Cream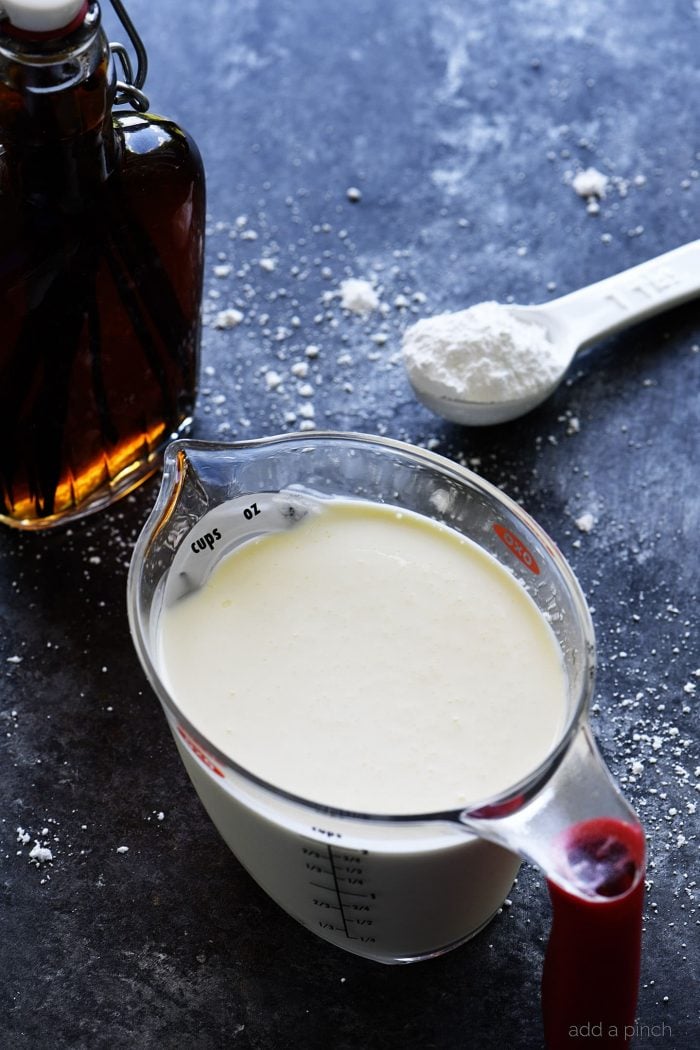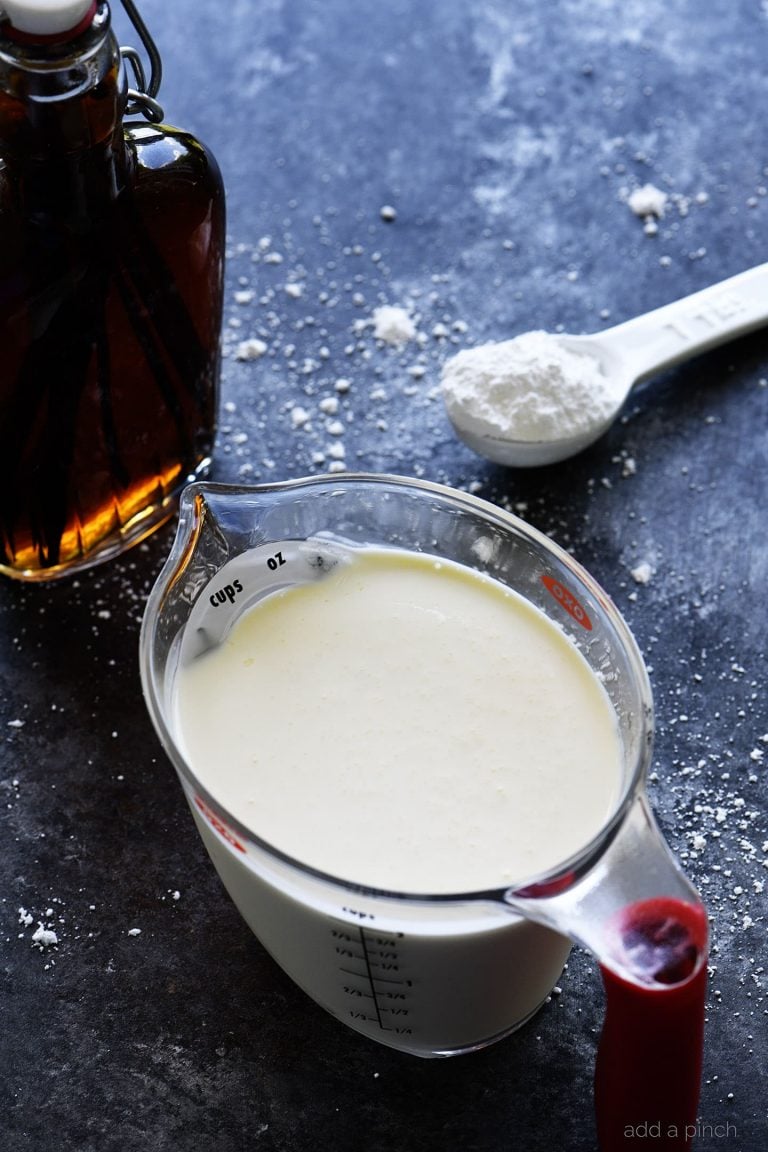 You begin by putting your mixing bowl and whisk, (yes, even those to your electric mixer) in the freezer for about 20 minutes to get as cold as possible. You'll also want to make sure that your heavy whipping cream is as cold as possible, too.
Then, you pour all of your ingredients into your super chilled mixing bowl and whisk together on high speed for about a minute until stiff peaks form. And, you are done!
No fussing about with it, no testing. You're done!
If you'd like to add another flavor to your recipe, you can switch it out with the vanilla extract, taste it and add a bit more if you think it is needed. Coconut rum and bourbon immediately come to mind as substitutes that people frequently use as well.
You can also use honey or maple syrup in place of the sugar which also adds their own flavor where you may decide that you don't need to add anything else to your whipped cream. Believe me, it tastes out of this world with both of those exchanges.
If you do add more liquid to the recipe, you may need to whip your whipped cream a bit longer than one minute to reach the stiff peak stage. However, take care to not over beat your whipped cream as it can quickly become butter. Which, isn't a bad thing, it just doesn't have the taste or appearance you are going for in a whipped cream. Ha!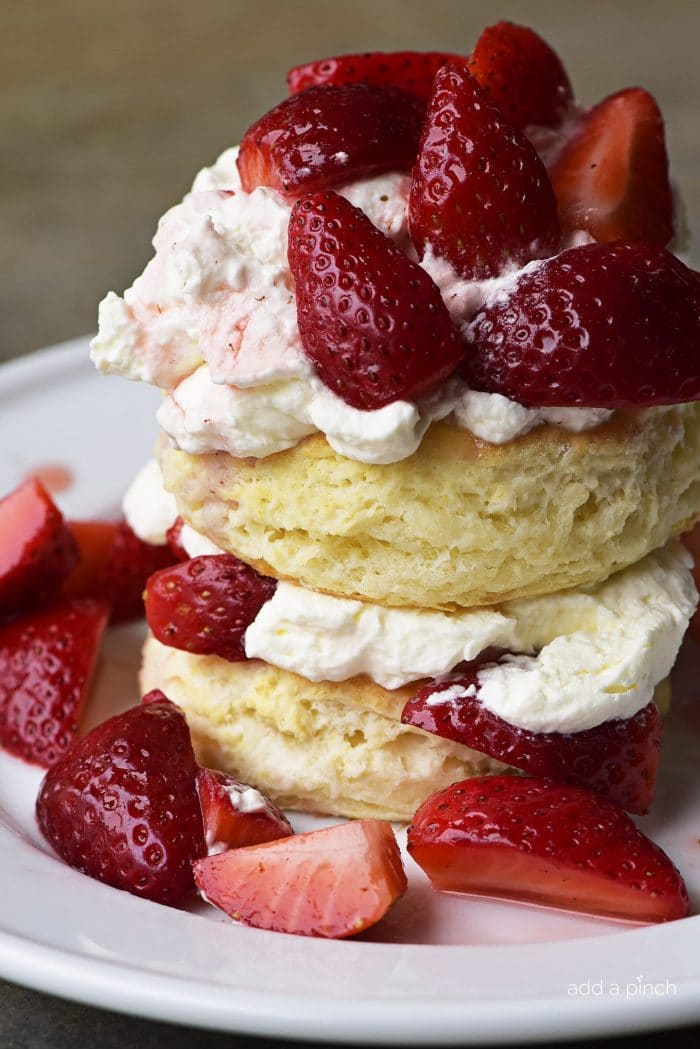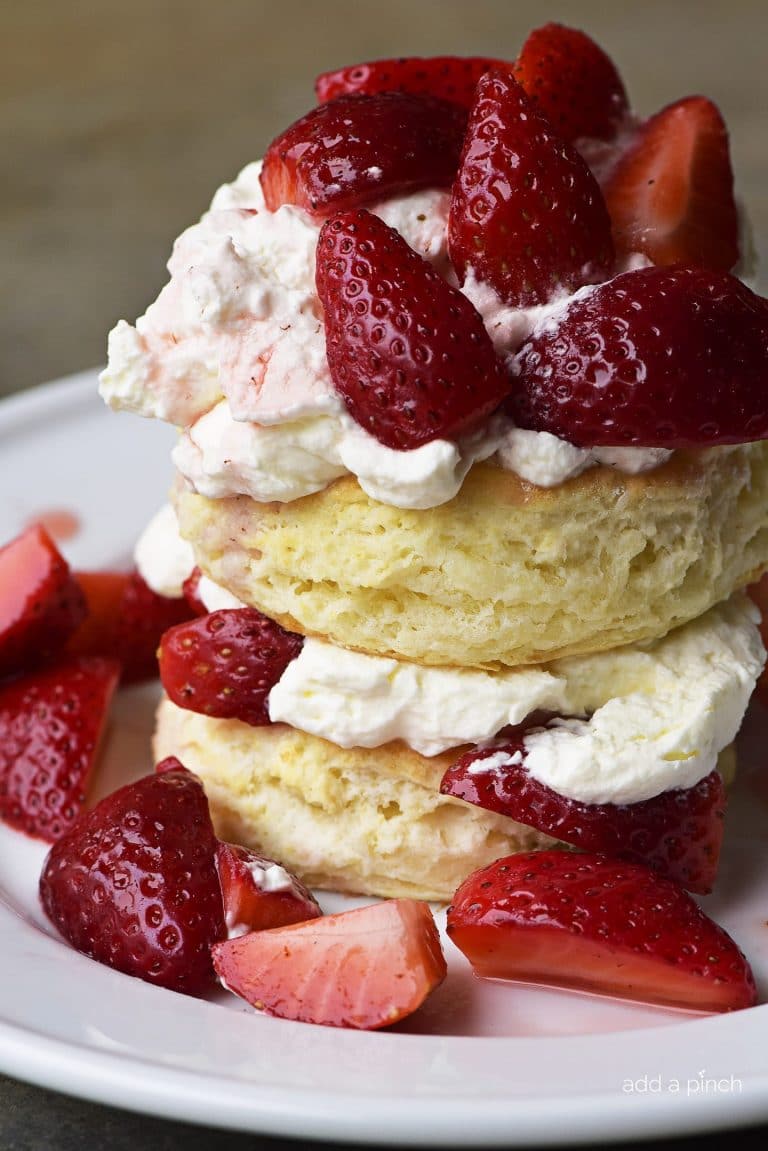 Here's my Perfect Whipped Cream recipe. I hope you love it! It's a great topping on fresh fruit, desserts (think strawberry shortcakes!) and so much more!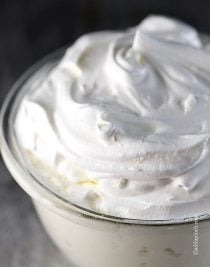 Yield:
16
servings (2 cups)
Course Dessert
Cuisine American, French
Keyword best whipped cream, easy whipped cream recipe, homemade whipped cream recipe, whipped cream, whipped cream recipe
Perfect Whipped Cream Recipe
Total Time 2 minutes
Prep Time 2 minutes
Perfect whipped cream recipe is one of those essential recipes you need. This recipe gives all the steps you need to make perfect whipped cream every time.
Ingredients
1 cup cold heavy whipping cream
2 tablespoons sugar, honey, or maple syrup
1/2 teaspoon vanilla or other flavorings or liquors
Directions
Place mixer bowl and whisk in freezer for at least 20 minutes to chill.

Pour heavy whipping cream, sugar and vanilla into the cold bowl and whisk on high speed until medium to stiff peaks form, about 1 minute.

Do not over beat.
Nutrition Facts
Perfect Whipped Cream Recipe
Amount Per Serving (2 tbsp)
Calories 57 Calories from Fat 45
% Daily Value*
Total Fat 5g 8%
Saturated Fat 3g 15%
Cholesterol 20mg 7%
Sodium 5mg 0%
Potassium 11mg 0%
Total Carbohydrates 1g 0%
Sugars 1g
Vitamin A 4.4%
Vitamin C 0.1%
Calcium 1%
* Percent Daily Values are based on a 2000 calorie diet.
All images and text © Robyn Stone for Add a Pinch
Enjoy!
Robyn xo