Alfredo Sauce Recipe
Alfredo Sauce Recipe – Made of cream, butter, and garlic, this quick and easy alfredo sauce recipe comes together quickly for a comforting homemade classic!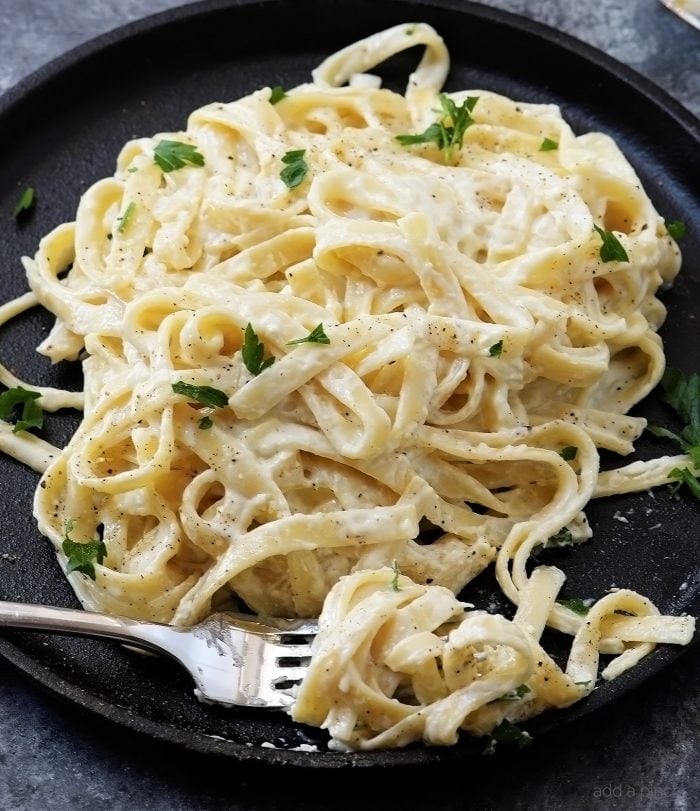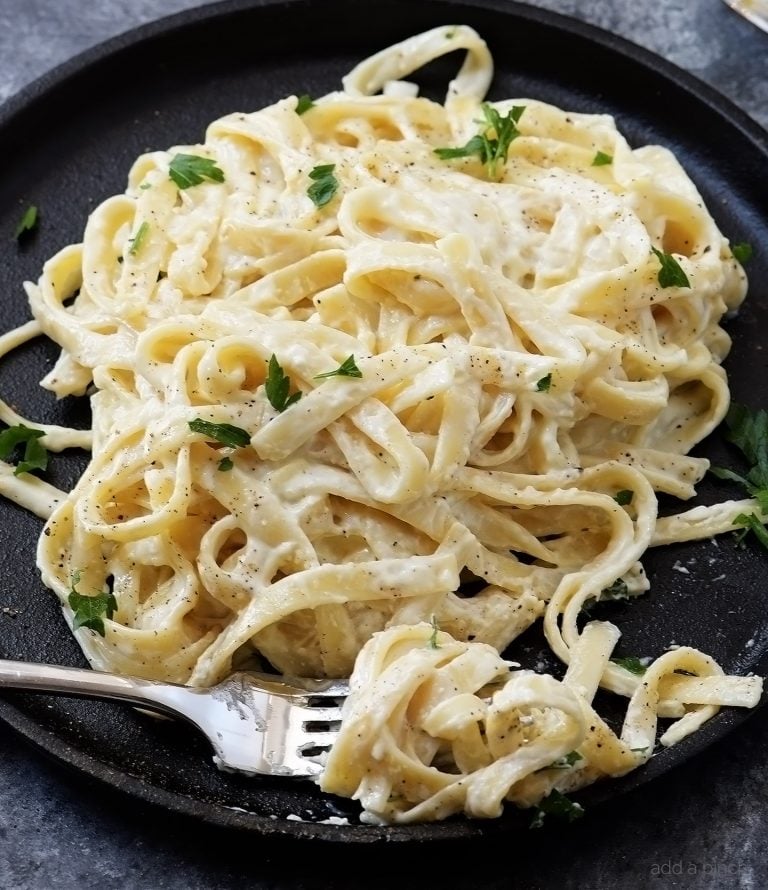 After years of practice, I've mastered homemade alfredo sauce that is perfect every single time that I make it. It takes me right back to those just after college years when two of my friends and I would make trips into Atlanta on a regular basis. Usually about once every other week, if not once a week for visits to the mall, to meet friends of ours who had moved there after college and always to eat dinner in the big city.
We'd always have lengthy discussions about where we wanted to eat, but at least once a month, we'd visit Olive Garden for their fettuccine alfredo.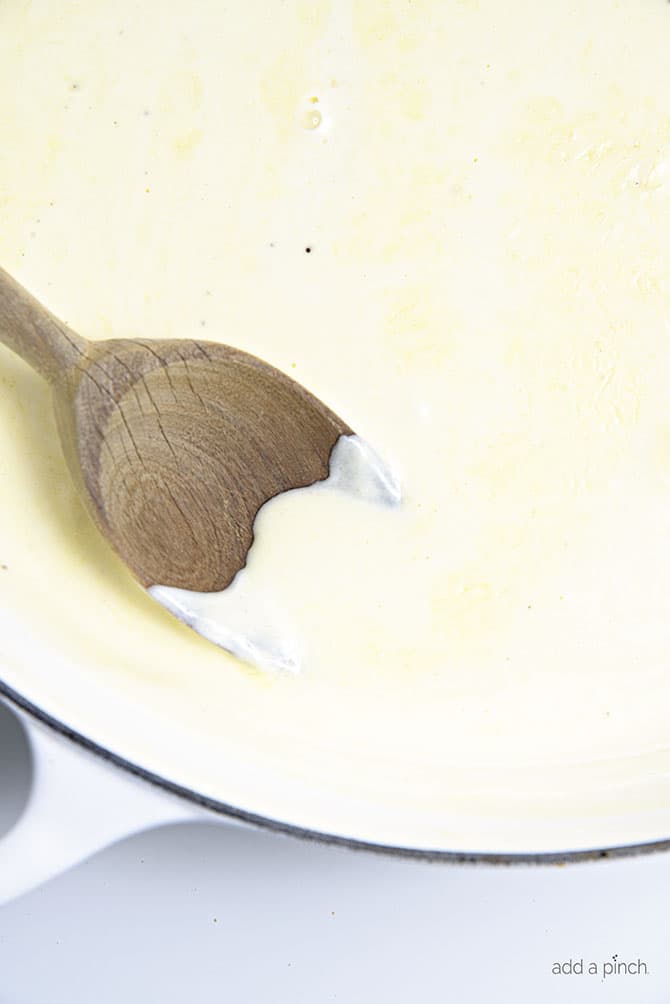 Over the years, I've tweaked my Mama's alfredo sauce recipe trying to get it closer to that version we craved and still couldn't visit an Olive Garden without having to order a bowl of it! A little more cream, a blend of butter and olive oil, a little more this, a little less of that, and then I found the secret. Well, at least the secret to what I think is the best alfredo sauce I've ever tasted.
This easy alfredo sauce is perfect over cooked pasta and since it is ready in less than 30 minutes, it makes a mighty delicious and comforting classic quick-fix dish!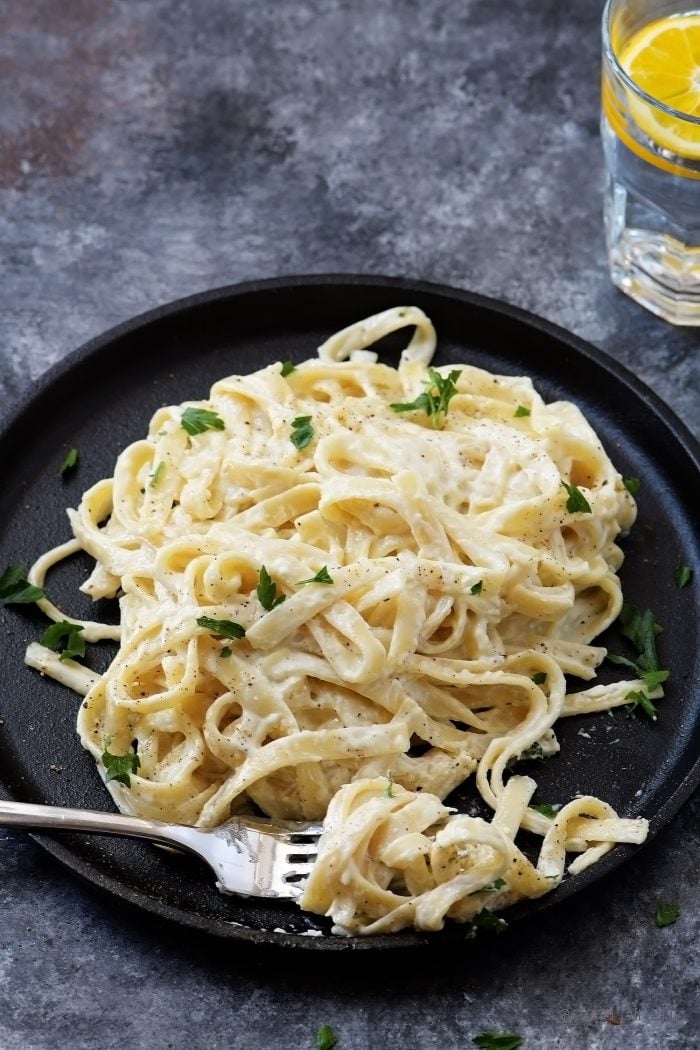 Here's my Alfredo Sauce Recipe. I think you are going to love it!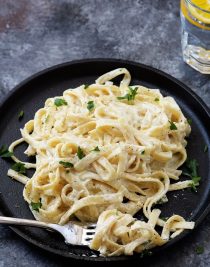 Alfredo Sauce Recipe
Total Time 20 minutes
Prep Time 5 minutes
Cook Time 15 minutes
Alfredo Sauce Recipe - This alfredo sauce recipe makes a classic favorite. Made of cream, butter, and garlic, this alfredo sauce comes together quickly for a comforting homemade meal!
Ingredients
4 tablespoons butter
2 tablespoons olive oil
4 ounces cream cheese softened
2 cups heavy whipping cream
1 teaspoon Stone House Seasoning
1/2 cup grated Parmesan cheese
1/2 cup shredded Mozzarella cheese
Directions
Add the butter and olive oil to a medium sauce pan set over medium heat and allow the butter to melt. Add the cream cheese, whipping cream and Stone House Seasoning. Bring to a simmer, stirring frequently, until the sauce coats the back of a spoon, about 6-8 minutes.

Stirring constantly, add the Parmesan and Mozzarella cheeses and allow to cook until the alfredo sauce is creamy, thick and smooth, about 3 - 5 more minutes.

Remove from the heat and serve.
Notes
Use 2 cloves garlic, minced, along with 1/2 teaspoon kosher salt and 1/4 teaspoon freshly ground black pepper in place of the Stone House Seasoning, if preferred. 
All images and text © Robyn Stone for Add a Pinch
Enjoy!
Robyn xo
Originally published 2014.