Spaghetti sauce is one of those classic recipes that everyone has their own little twists and turns in how they make it, but the concept is all fairly similar. And yet, it is also one of those recipes that you can quickly use in any number of ways. So, I guess what I'm saying is, everyone needs to have a good spaghetti sauce recipe in their arsenal.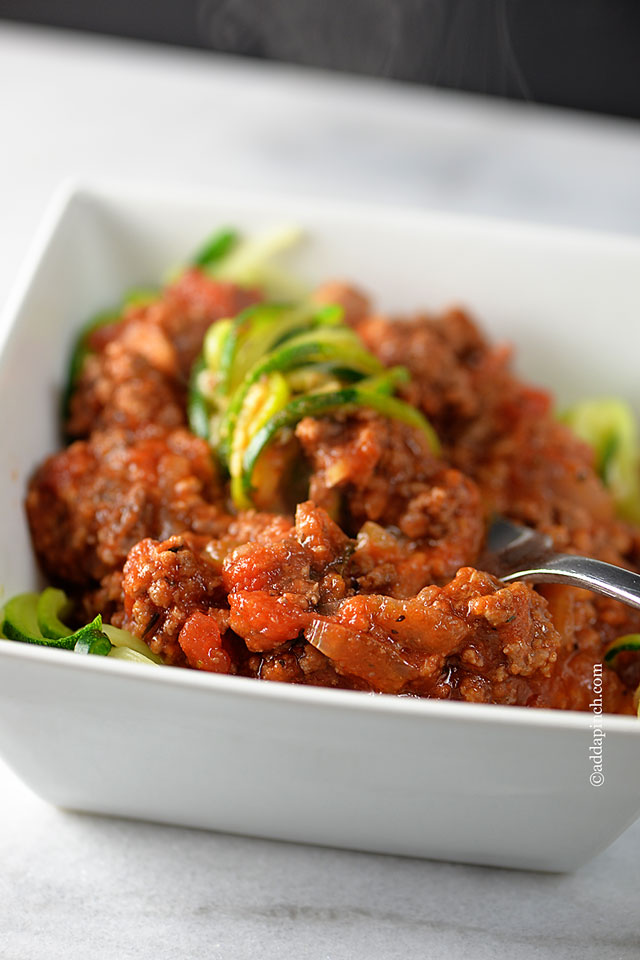 And yes, before I go any farther, I know that technically, many would call this a meat sauce recipe or a meaty red sauce or something else. In my family, in the area where I was raised and am blessed to still call home, it is called spaghetti sauce. It doesn't matter if spaghetti noodles are used in the recipe or not. It's just how it is.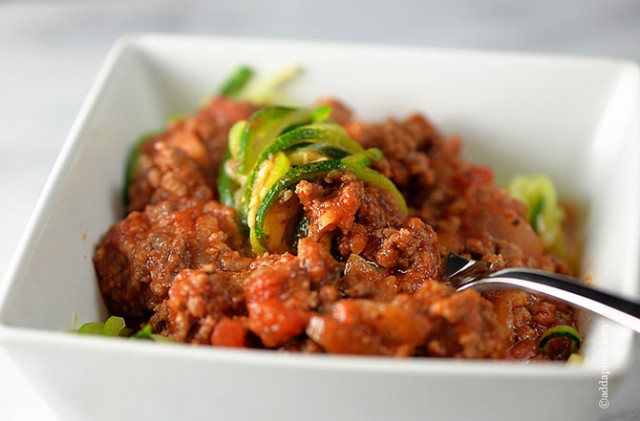 So, please just play along with what we call it for a bit realizing that I know it most likely isn't the most proper name for it. But hey, it hasn't let us down yet and we all know what we're talking about when we say it. Sort of like calling our purses pocketbooks, a grocery cart a buggy, and all soft drinks Cokes. It's our language.
And in our language this spaghetti sauce is essential.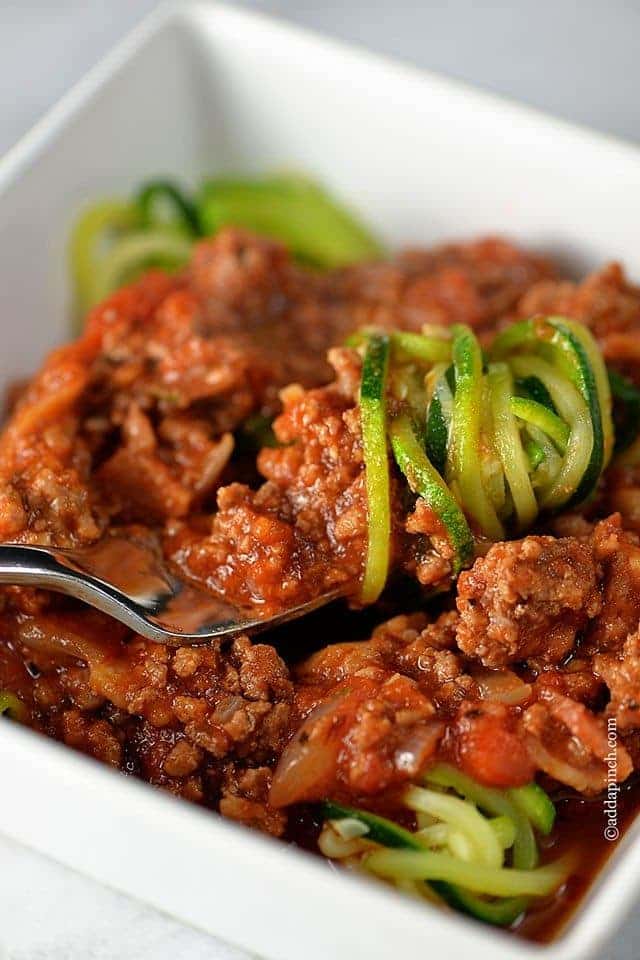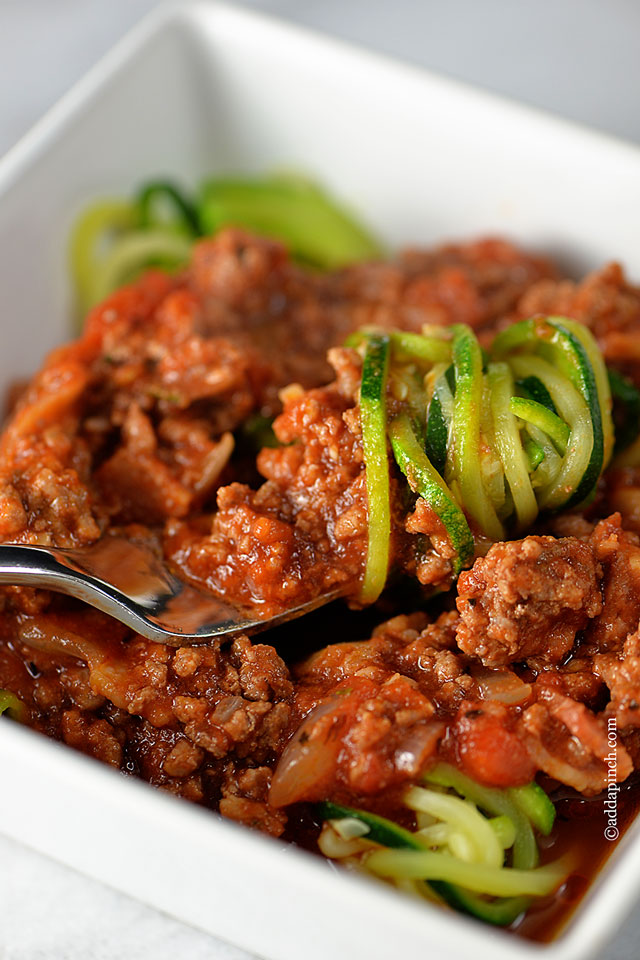 Here's my Spaghetti Sauce Recipe. Make it soon. Call it what you want. There's room enough for us all to be right whatever we call it.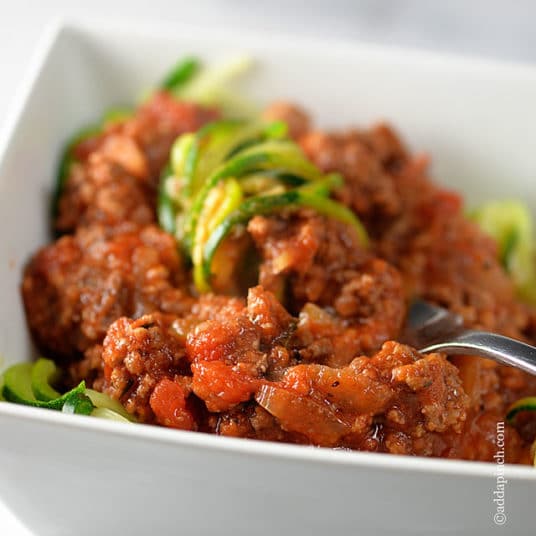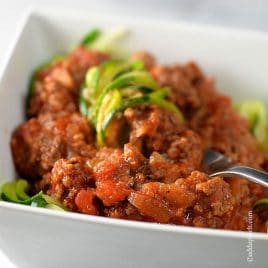 Spaghetti Sauce Recipe
Spaghetti sauce is a classic, must-have recipe to make for your family. Get this family favorite spaghetti sauce recipe you are sure to love. Ready in minutes.
Ingredients
1

tablespoon

olive oil

1

medium onion

diced

2

cloves

garlic

minced

1

tablespoon

dried oregano

2

pounds

lean ground beef

1

pound

sausage

1

26 ounce can crushed tomatoes

1

14 ounce can diced tomatoes

salt and pepper

to taste
Instructions
Drizzle olive oil into heavy-bottomed, 3-quart saucepan over medium-low heat. Add onion and cook for about 3 minutes until translucent. Add garlic and oregano to saucepan with onions and cook for about 2 minutes. Add ground beef and sausage, stirring often. Cook until all meat is done. Drain meat through to remove any drippings and return meat mixture to saucepan along with crushed and diced tomatoes. Salt and pepper to taste.
I served my spaghetti sauce over my zucchini pasta I shared with you earlier this week. Talk about scrumptious!
Hope you enjoy!
Robyn xo