Cinnamon Rolls Recipe
Bart's Cinnamon Rolls Recipe – This cinnamon roll recipe produces perfectly light and fluffy cinnamon rolls every time! So simple to make, this is a family favorite cinnamon roll recipe! (Video Included!)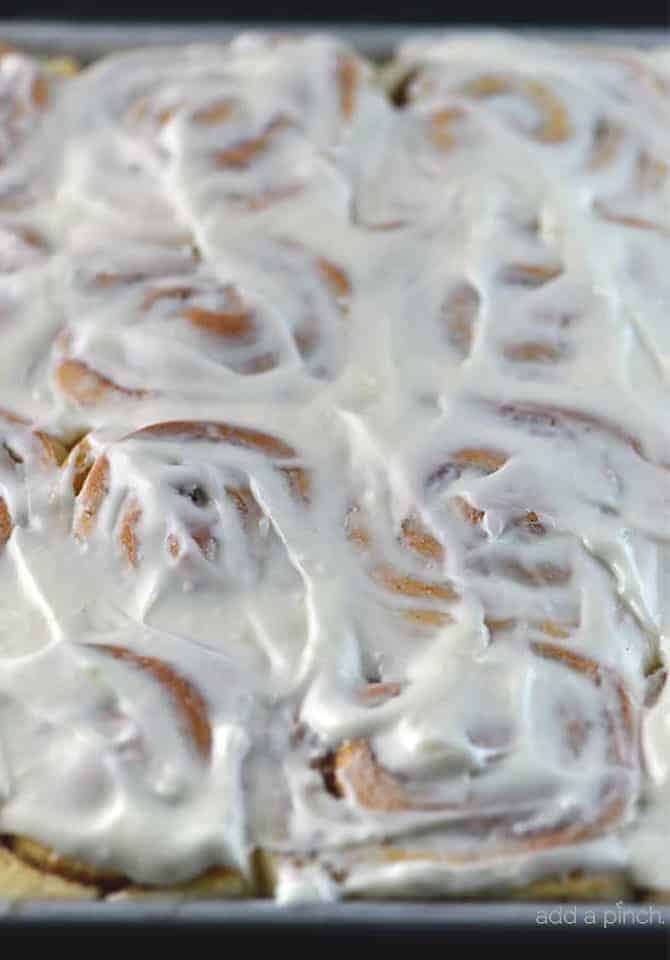 Cinnamon rolls are one of my favorite things in the whole wide world.
Good cinnamon rolls that is.
I hate to say it, but I'm kinda picky about them.
I like my cinnamon rolls to be tender and not too bready, with the perfect ratio of cinnamon, and with just the right amount of cream cheese icing on the top.
My mouth is watering just thinking about them.
I have a confession to make about this recipe.
It's my husband's.
He is the cinnamon roll maker around our house and until recently, he kept his recipe a secret.
He took his mother's prized cinnamon roll recipe and tweaked it just a bit to turn out the most absolutely perfect cinnamon rolls I've ever tasted.
Goodness gracious am I ever thankful he's finally sharing his recipe.
I think you'll be pretty thankful for his cinnamon roll recipe, too.
Cinnamon Rolls Recipe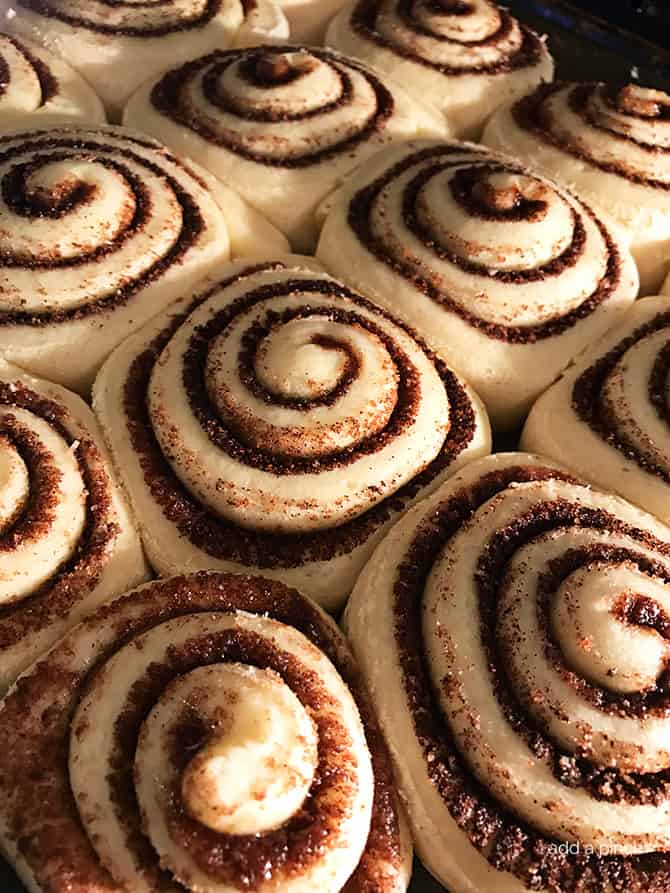 How to Make Cinnamon Rolls
Here's the step-by-step process, including photos, of how Bart makes his amazing cinnamon rolls!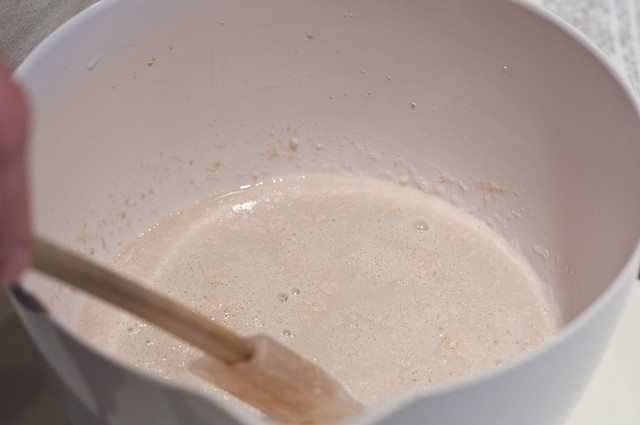 Pour the yeast and sugar into your warmed milk.
Note, the milk should not be warmed above 110ºF or it will kill the yeast. You can double check them temperature with an instant read thermometer.
Allow the yeast to bubble.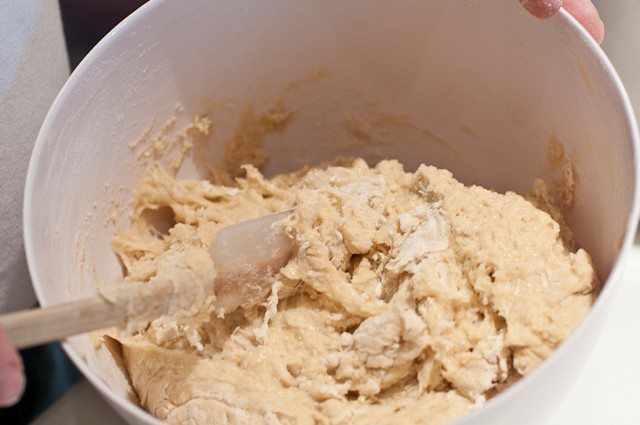 Mix in the butter, salt, eggs, and flour. Mix until well-combined.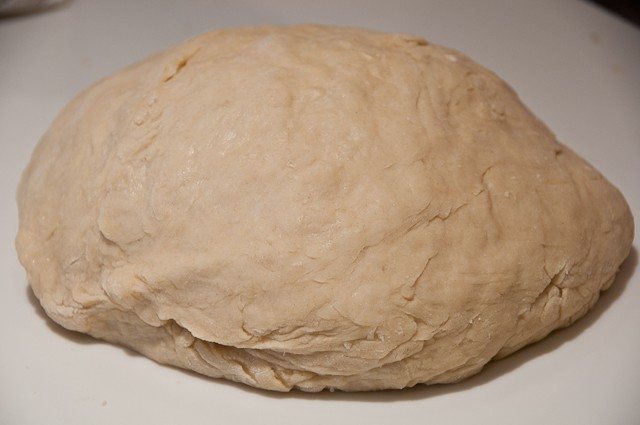 Turn the dough onto a lightly floured counter. Gently knead to form a soft dough.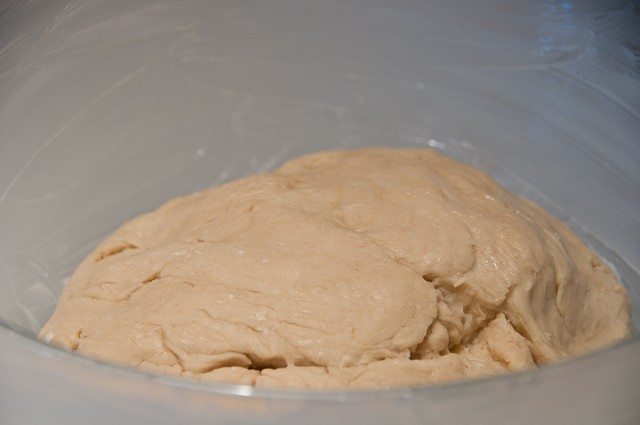 Place the dough in a large buttered glass bowl. Now, let the dough work it's magic and rise until the dough has doubled in size.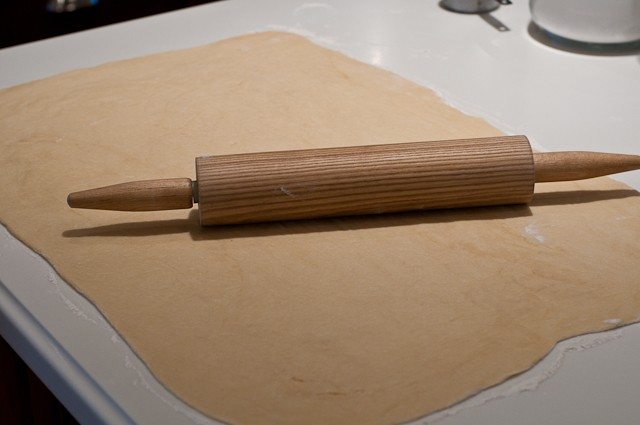 Place the dough onto a large lightly floured surface. We use one end of our island countertop for rolling the dough.
If you are limited on space, divide dough in half and repeat the next steps for each portion of the dough.
Roll the dough to about 1/4 inch thickness.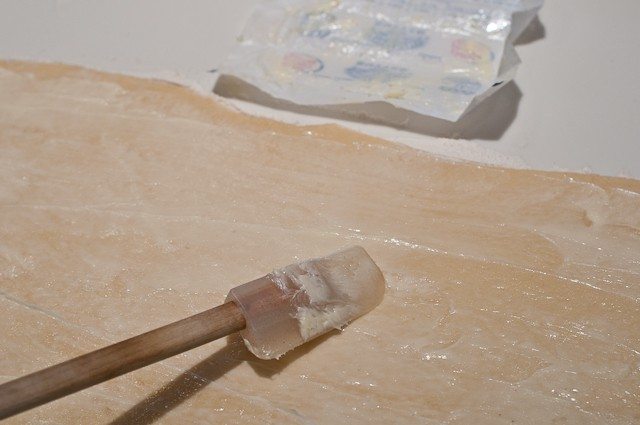 Spread softened butter on your dough.
I'll declare, this is one of the most important steps to a yummy cinnamon roll. Don't skimp.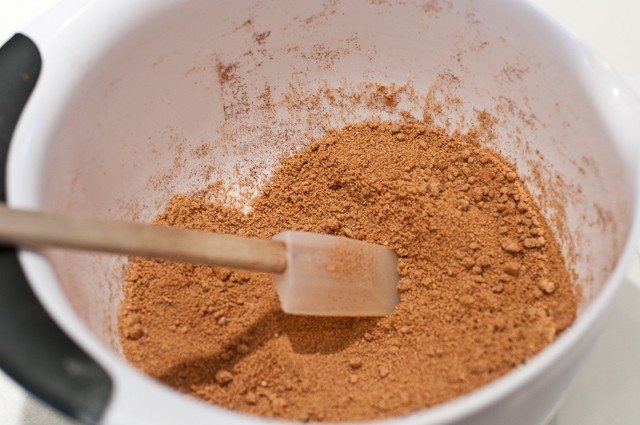 Mix together your brown sugar and cinnamon and sprinkle liberally all over the buttered dough.
I like for my cinnamon rolls to taste like cinnamon rolls. So this is a good balance of cinnamon and sugar for the filling. It's absolutely perfect for me, but if there is any area to make your own with this recipe, it would be the portion of cinnamon and sugar for the filling. You could reduce if you like.
But I wouldn't.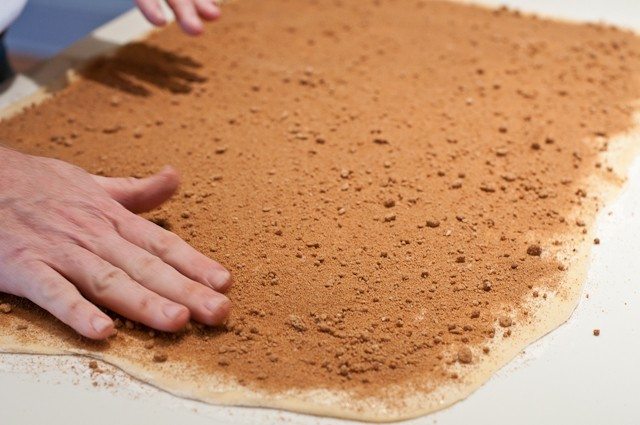 Make sure you've gotten every little bit of your your dough covered with the cinnamon and sugar filling. You'll want every little bite to have some of this deliciousness.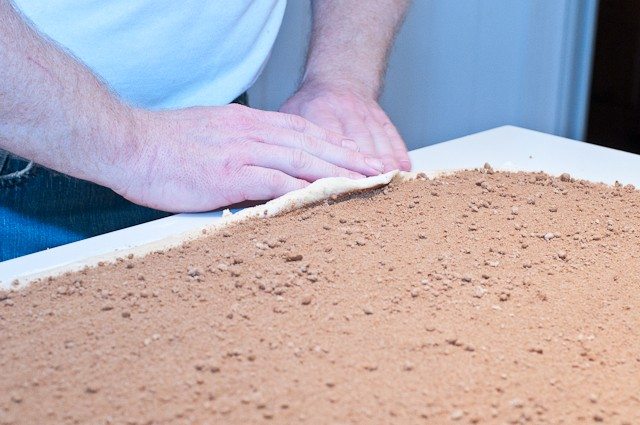 Gently begin rolling the long edge of your dough.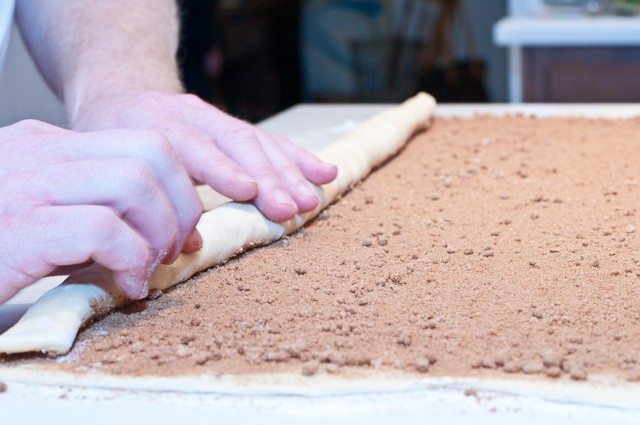 Roll.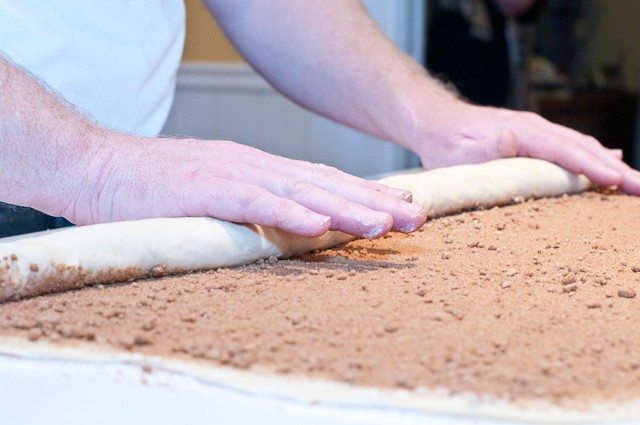 Roll.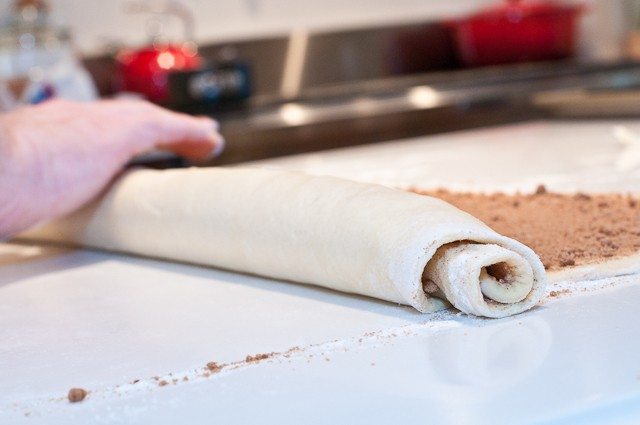 And roll.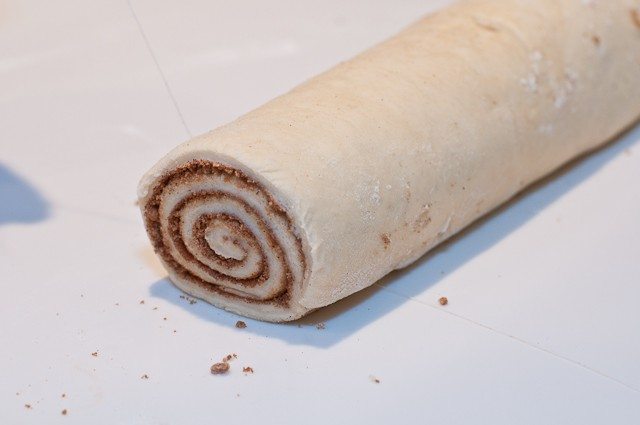 Grab a long piece of dental floss or thread, about a foot long, and slide it under one end of your rolled dough.
Quickly pull the two ends of your thread together to cut the dough at about 3/4 to 1  inch.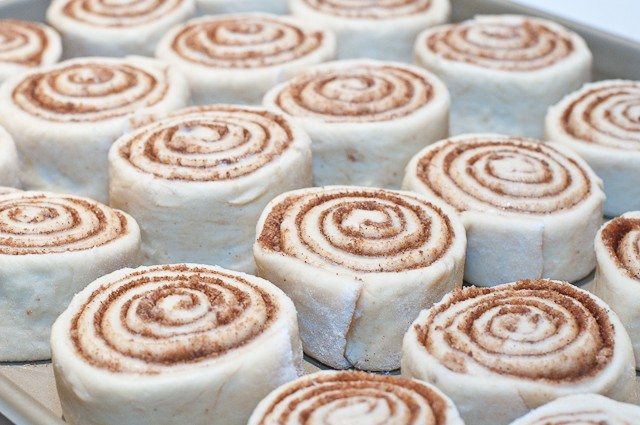 Place rolls onto a buttered, rimmed baking sheet and allow the rolls to rise for 30 minutes. Go ahead and turn on your oven to 400 degrees now to be preheating for baking.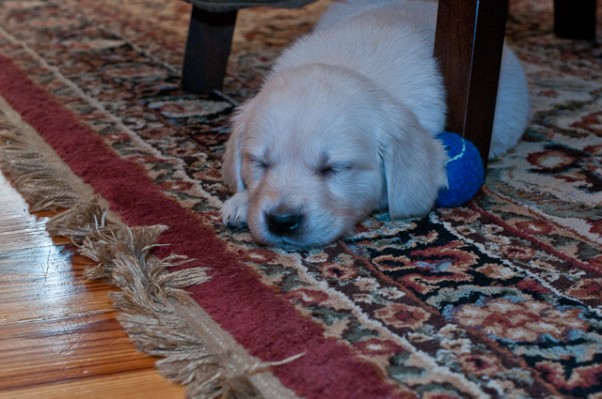 Stare at your sweet puppy or play with your kids during this part. Or, better yet, you could go ahead and mix up your icing.
Whatever floats your boat.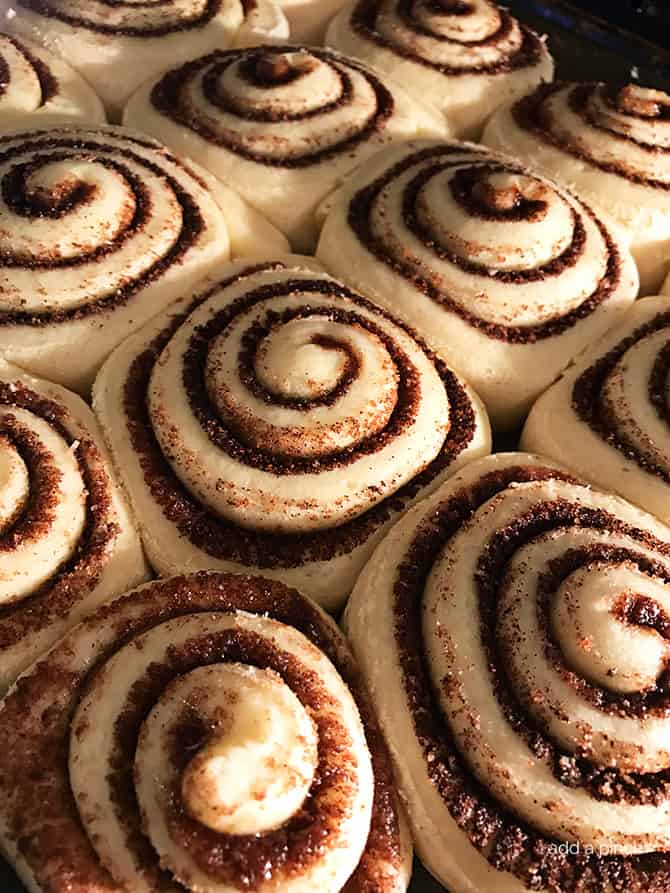 Pop your cinnamon rolls into your oven and bake until your rolls are slightly brown and not doughy. For my oven, this takes about 15 – 25 minutes.
Now is not the time to run off and do something really involved. Stick close to your oven.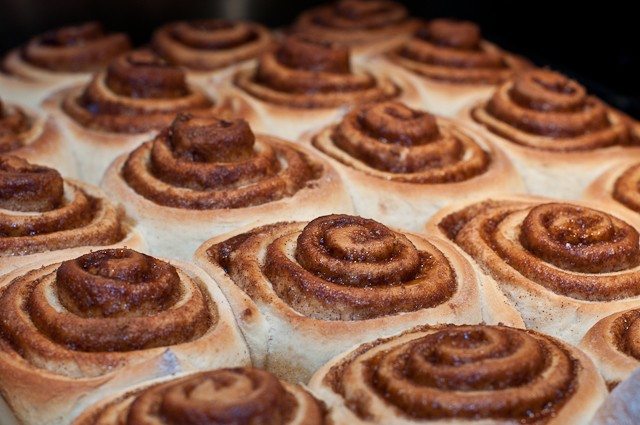 You absolutely, without a doubt, do NOT want to over bake these babies. That would be an absolute travesty.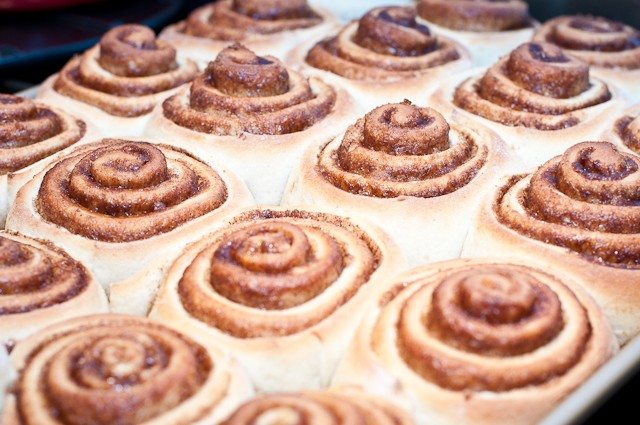 When they are done, they should look like this. Oh my goodness, I've just gained another five pounds just looking at this picture. But wait, the other five comes in just a second.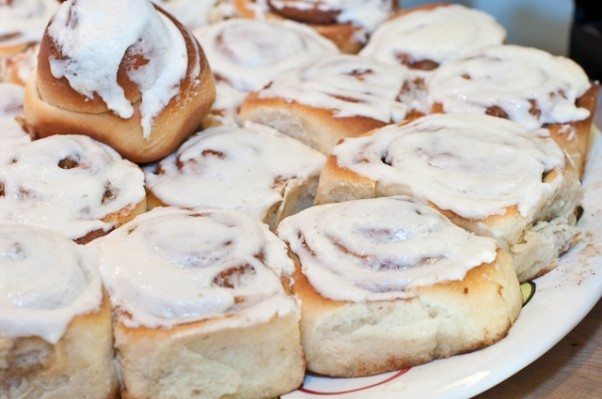 And there it is. The most perfect cinnamon roll I've ever put into my mouth.
Thank you sweetheart for sharing your recipe. Now I get to make your cinnamon rolls whenever the fancy strikes me.
Make-Ahead Cinnamon Rolls
Bake the cinnamon rolls as directed in the recipe and then let them cool completely. Then, wrap them well with plastic wrap followed by foil. To serve, thaw them in the refrigerator overnight. Then, remove both wraps, and reheat in a 300°F oven for about 10 minutes until they are warmed through. Once they are warmed throughout, frost them while still warm and serve!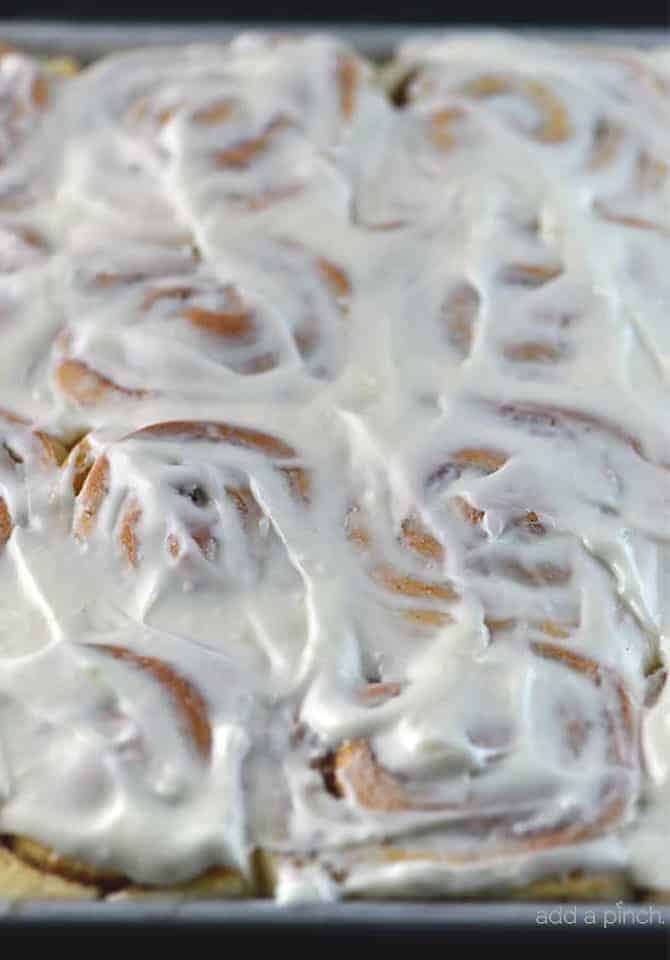 Here's his Cinnamon Roll Recipe. I think you are going to love 'em!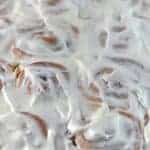 Print Recipe
Cinnamon Roll Recipe
Bart's Cinnamon Rolls Recipe - This cinnamon roll recipe produces perfectly light and fluffy cinnamon rolls every time! So simple to make, this is a family favorite cinnamon roll recipe!
Prep Time1 hr 30 mins
Cook Time15 mins
Total Time1 hr 45 mins
Servings: 24
Ingredients
Cinnamon Roll Dough:
1 cup warm milk
2 1/4 teaspoons 1 packet yeast
1/2 cup granulated sugar
1/2 cup melted butter
2 teaspoons Kosher salt
2 large eggs
4 1/2 cups all-purpose flour + a little for handling
Cinnamon Roll Filling:
1 cup packed brown sugar
2 1/2 tablespoons cinnamon
1/2 cup butter
Cinnamon Roll Frosting:
1/2 cup butter softened
1 1/2 cup confectioners sugar
1/4 cup cream cheese
1/2 tablespoon vanilla
1/8 teaspoon Kosher salt
Instructions
Cinnamon Roll Dough:
Add yeast and sugar to warm milk in a large bowl. Stir gently to combine and allow the yeast to foam to proof. Once the yeast has proofed, stir in melted butter, salt, eggs, and flour into yeast mixture. Gently mix until well-combined.

Turn dough onto a lightly floured surface and knead for 10-12 minutes. Form the dough into a large ball and place into a large buttered glass bowl. Cover lightly with plastic or with a tea towel and place in a warm location free of any drafts. Allow to rise so that the dough is doubled in size.
Cinnamon Roll Filling:
Place dough on a large lightly floured surface and roll to a 1/4 inch thickness. Spread softened butter over the top of the dough.

Stir together the brown sugar and cinnamon and sprinkle generously all over the buttered dough.

Tightly roll the dough, beginning at the long edge, until a log of dough has been formed.

Cut the dough into 3/4-inch to 1-inch slices and place onto a lightly buttered sheet pan.
Baking and Icing:
Preheat oven to 400º Fahrenheit.

Allow rolls to rise for 30 minutes on sheet pan.

Place rolls into oven and allow to cook until lightly browned and cooked through, but not overcooked, about 15-20 minutes.

While cinnamon rolls are baking, prepare cream cheese frosting by creaming together butter, confectioner's sugar, cream cheese, vanilla and salt.

Remove cinnamon rolls from the oven and allow to cool slightly.

Spread frosting generously over rolls while they are warm.
Notes
Stand Mixer Instructions: Use your stand mixer fitted with the dough hook once the yeast has proofed. Stir in melted butter, salt, eggs, and flour. Gently mix until well-combined. Continue using the dough hook to knead dough in mixer for 6-8 minutes. Continue on with the recipe as instructed.
Enjoy!
Robyn xo


From the Add a Pinch recipe archives. Originally published 2010.