Pie Crust Recipe
A pie crust recipe that works perfectly for sweet and savory pies. This pie crust recipe is made by hand and makes a perfect pie crust every single time!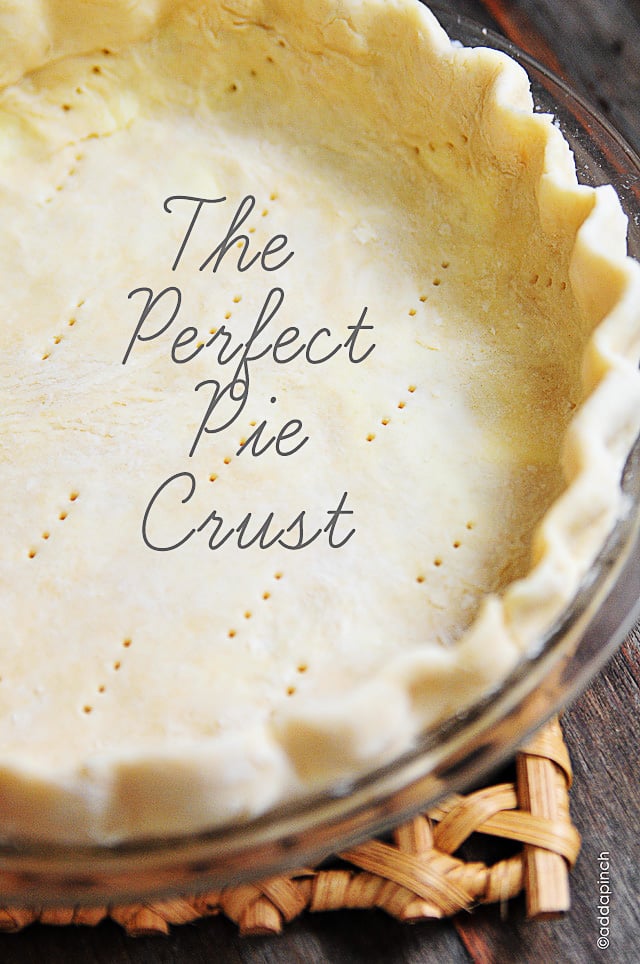 The perfect basic pie crust recipe makes any pie better – more magical even.
Growing up, I watched my Mother and Grandmothers quickly make pie crusts as if it were nothing in the world. However, when I first started baking my own pies, their knack for effortless pie crust escaped me. Well, that is until one day my Grandmother explained it all to me and the world of pie crust just made sense.
After that, I spent a whole afternoon practicing the art of the pie crust recipe until I got it just right.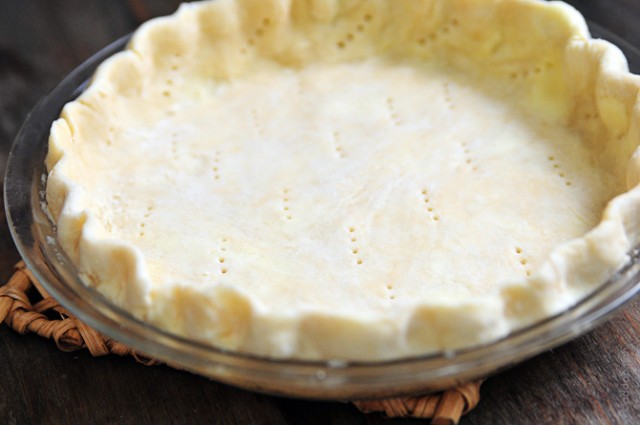 Basically, the debate seems to exist on whether to use butter, shortening, lard, or some combination for the flakiest, best tasting pie crust. Some folks swear by using a food processor while my Grandmother only used two forks. Some people freeze all of the ingredients before mixing their pie dough and others do not. It can be quite confusing, really.
But, I thought I'd share with you what I found as the perfect basic pie crust recipe that works with most pie fillings and can be made by hand fairly quickly. It always provides a flaky crust with lots of flavor that is sturdy enough to hold even the heaviest of pies well.
In other words, it's a keeper of a recipe.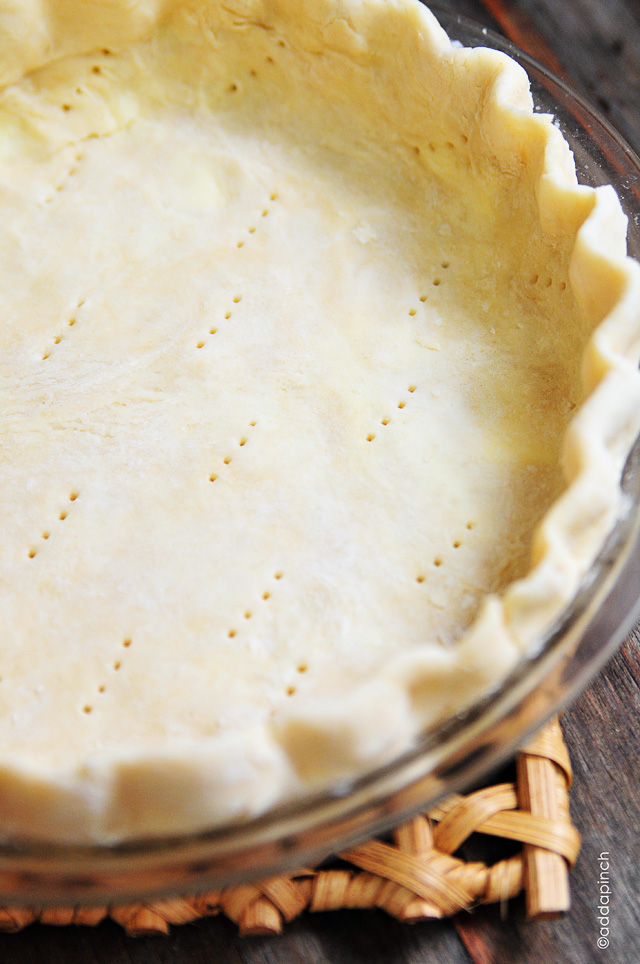 Here's my basic pie crust recipe. I think you'll love it for all sorts of delicious pies.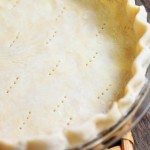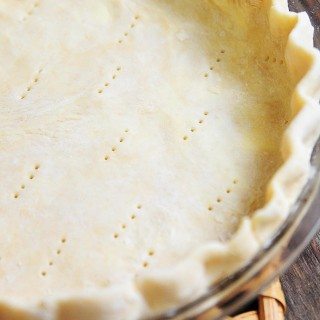 Pie Crust Recipe
Total Time 18 minutes
Prep Time 10 minutes
Cook Time 8 minutes
A pie crust recipe that works perfectly for sweet and savory pies. This pie crust recipe is made by hand and will become a favorite recipe.
Ingredients
1 1/2 cups all-purpose flour
1/2 teaspoon salt
1/4 cup vegetable shortening
1/4 cup butter + more for buttering pie plate or skillet
4-5 tablespoons ice water
Directions
Butter a 9-inch pie plate or skillet and set aside.

In a large bowl, combine the flour and the salt. Cut in the shortening and butter with a pastry blender or two forks until the mixture resembles a coarse meal.

Gradually add enough ice water to the mixture while mixing with a wooden spoon until a ball of dough is formed.

Pour the dough onto a lightly floured sheet of plastic wrap and form into a disc. Lightly flour the top of the pie dough and place another sheet of plastic wrap on top. Rolling from the center, roll until the dough is about a 1/8-inch thickness. Remove the top piece of plastic wrap, fold the dough over and lay across the pie plate and remove the bottom piece of plastic wrap. Press the pie dough lightly into the bottom and sides of the pie plate. Cover the pie plate with a piece of the plastic wrap and place in the freezer for at least 30 minutes to overnight.

If pre-baking, use a fork and lightly prick the bottom and sides of the pie dough.Then preheat the oven to 425º F and bake the pie crust for about 8 minutes.

If not pre-baking, simply fill the pie crust with pie filling and bake according to instructions for the pie recipe.
Notes
Recipe Notes:

When using vegetable shortening, I use an organic shortening.
To make an all butter pie crust, use 1/2 cup butter plus more for buttering the pie plate.
All images and text © Robyn Stone for Add a Pinch
Enjoy!
Robyn xo

From the Add a Pinch recipe archives, originally published 2012.