Favorite Key Lime Pie Recipe
Key Lime Pie makes a classic, refreshing dessert recipe. Made of simple ingredients, this updated key lime pie recipe comes together quickly and chills to a light and airy consistency for an elegant dessert.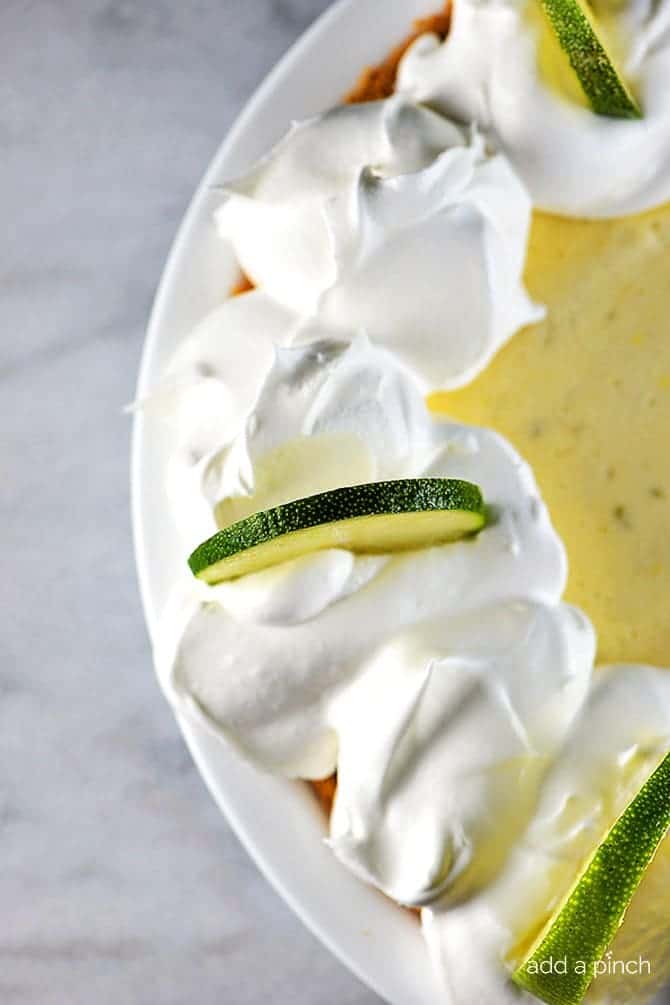 Key Lime Pie is one of my husband's favorite pies. For years, I professed that I didn't particularly care for key lime pie. I always thought they were a bit too dense and either too tart or not tart enough. I know, I'm picky, but I thought there had to be a fine balance and wanted an updated version of the classic.
After experimenting with various changes in the method of making a key lime pie, along with subtle changes in the ingredients, I finally achieved a lighter, fluffier, key lime pie that I think is just perfect. It's now my go-to key lime pie recipe.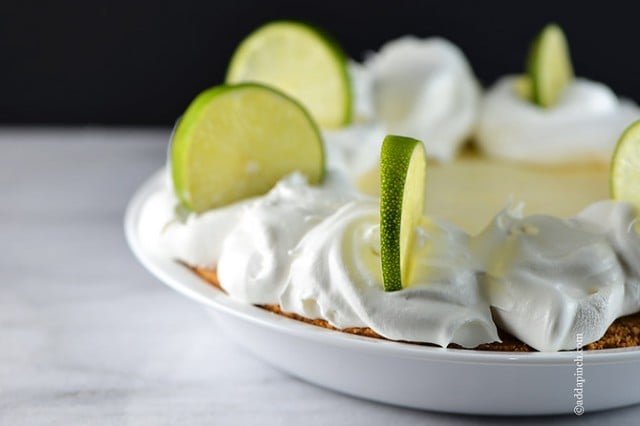 What did I do?
Well, I used the whole egg. While the egg yolks give the key lime pie such richness, the egg whites help to give the pie a lift. It alters the texture from a dense, thick custard to a silky, cloud-like confection. It might not be for everyone, but everyone that I've served it to has absolutely raved about it.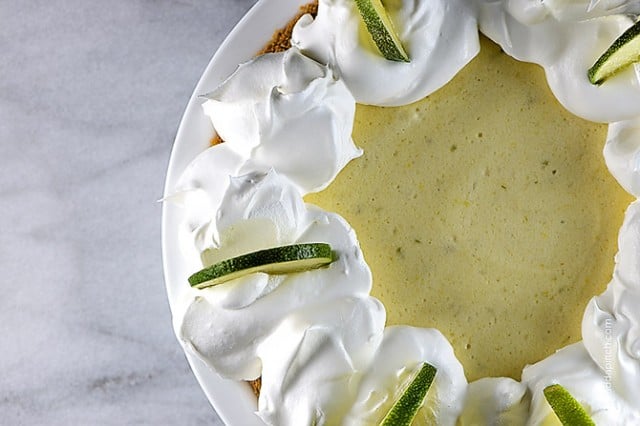 I also added in a bit of zest from the limes. It amps up the lime flavor and makes the pie a whole lot more interesting, I think.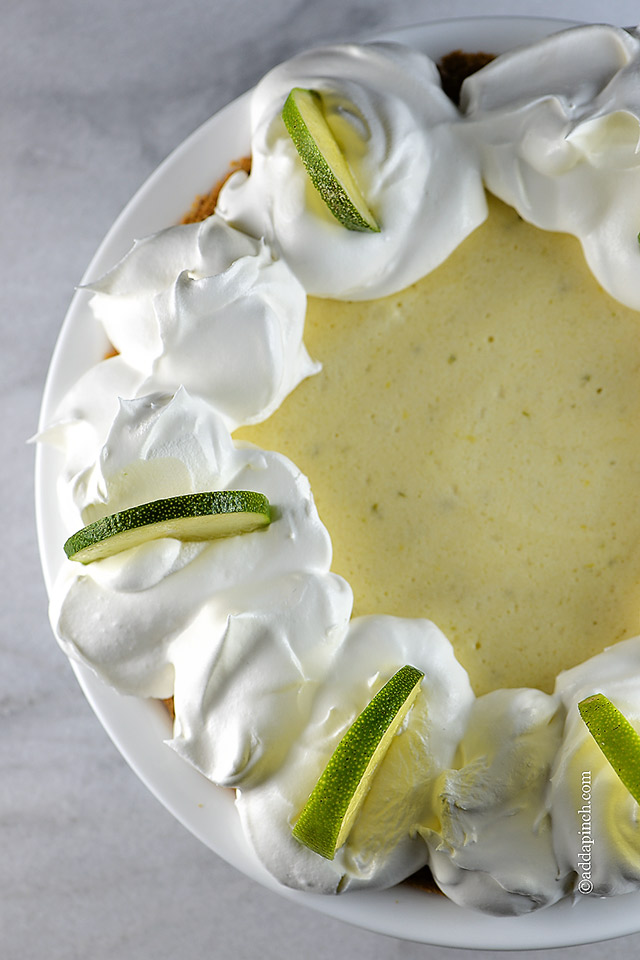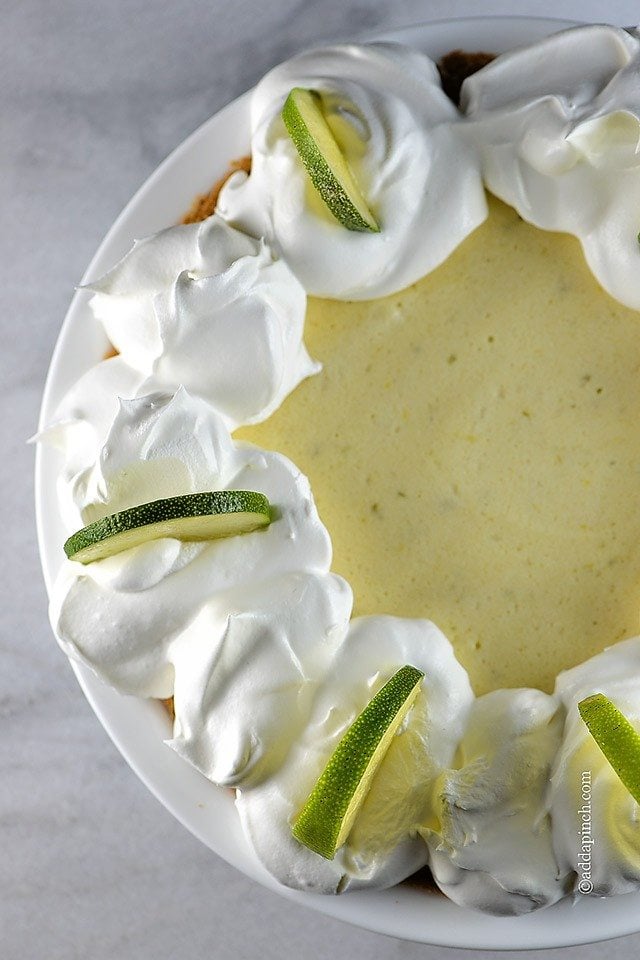 Here's my update to the classic Key Lime Pie Recipe. Give it a try sometime soon. I really think you'll like the changes!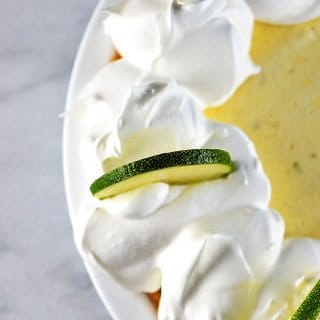 Key Lime Pie Recipe
This updated key lime pie recipe comes together quickly and chills to a perfect light and airy consistency for an elegant key lime pie you'll love.
Print
Pin
Rate
Prep Time: 10 minutes
Cook Time: 15 minutes
Total Time: 25 minutes
Servings: 8
Ingredients
Graham Cracker Crust
3 large eggs separated
1 1/4 cups sweetened condensed milk or 1 14-ounce can, store-bought
1/2 cup key lime juice
zest of 2 limes
1 tablespoon lemon juice
2 tablespoons granulated sugar
lime slices optional
for the whipped cream (optional)
Instructions
Preheat oven to 325º F.

Whisk egg yolk, sweetened condensed milk, lime juice, lime zest, and lemon juice in a large bowl until well-combined.

Beat egg whites with an electric mixture until they begin to foam. Gradually add in granulated sugar and beat until light and fluffy and soft peaks have formed. Gently fold into egg yolk mixture and carefully spoon into the prepared graham cracker crust.

Bake for 15-20 minutes, until lightly browned and set throughout. Remove from the oven and chill on a wire rack. Lightly cover and place in the refrigerator to chill for at least 8 hours.

For serving, remove from springform pan, if using, and top with whipped cream and lime slices. Slice and serve.

Top with the whipped cream, if using.
Notes
If key limes are not available, regular Persian limes may be used for juice and zest.
Enjoy!
Robyn xo

From the Add a Pinch recipe archives. Originally published 2011.