Add a Pinch
Side Dish Recipes
•
15 mins
Seasoning Mix Recipes
•
5 mins
Find your next recipe
or explore our recipe collection
30 Minutes or Less Recipes
•
25 mins
Side Dish Recipes
•
30 mins
Side Dish Recipes
•
40 mins
Side Dish Recipes
•
45 mins
Bread Recipes
•
1 hr 17 mins
Best Chocolate Cake Recipe
Best Chocolate Cake Recipe: A one bowl chocolate cake recipe that is quick, easy, and delicious! Gluten-free, dairy-free, egg-free options!
This Classic Chili recipe is one that everyone needs. Made with just six ingredients and ready in 30 minutes this makes the best chili!
Quick & Easy Dinner Recipes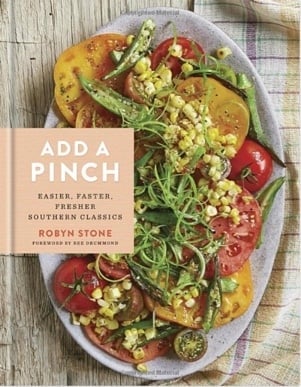 Get the cookbook!
Add a Pinch: Easier, Faster, Fresher Southern Classics
Fresh ingredients take center stage in these convenient, fast recipes updated for the way we cook today!
easy peach cobbler recipe
Easy Peach Cobbler made with a buttery topping on sweet peaches. This makes the BEST Peach Cobbler recipe and favorite dessert!
30 Minutes or Less Recipes
The best brownie recipe ever! These easy homemade brownies are made from scratch, featuring the perfect blend of chewy and fudgy brownies with a shiny, crackly top.
Free Meal Plans
Join today to save recipes & make meal plans!
Create a free account to save your favorite recipes, then use your saved recipe collections for easy meal planning—with shopping lists!