Best Hamburgers Recipe – Just 2 ingredients is all you need to take the usual burger recipe the next level for the BEST beef hamburgers I have ever tasted!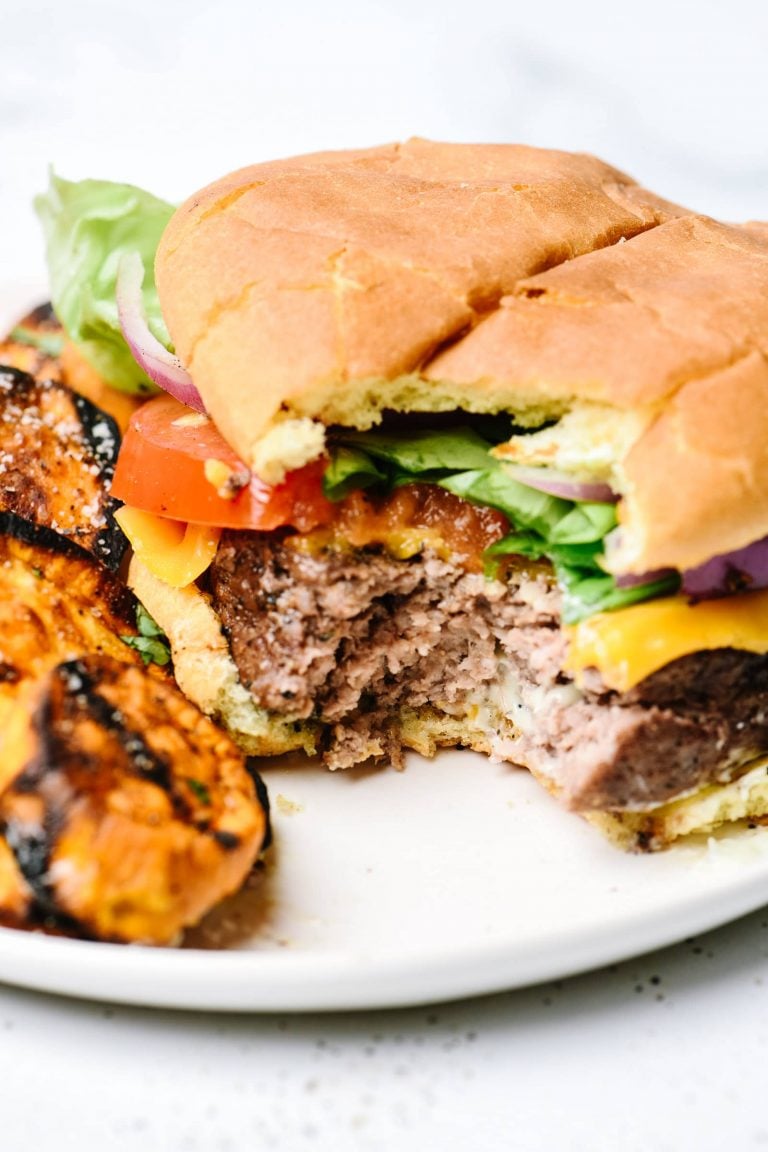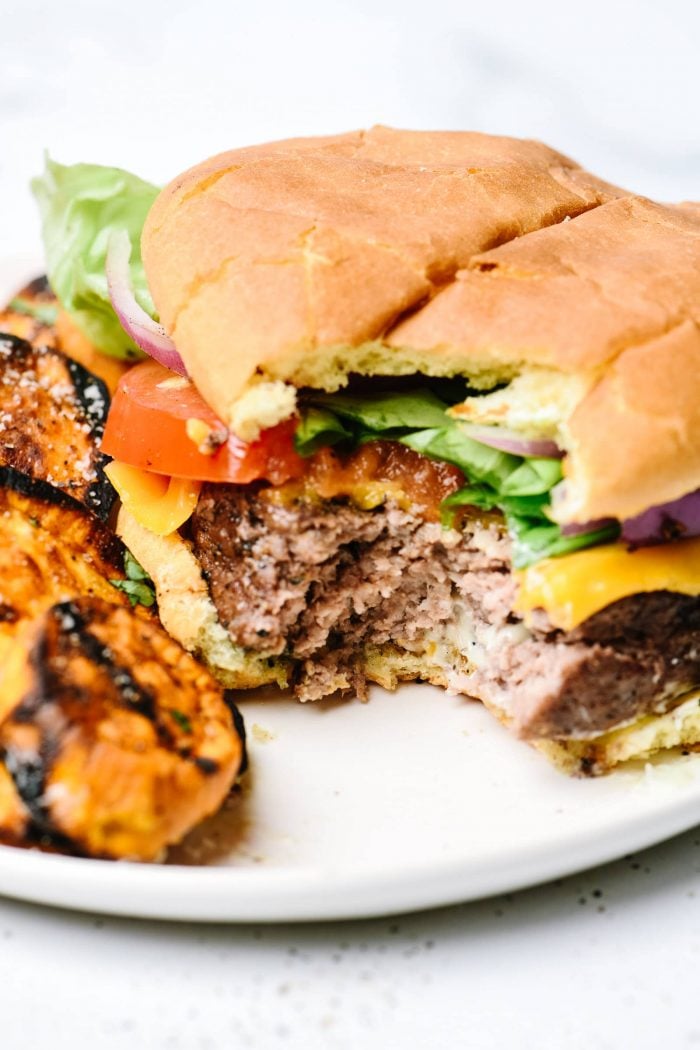 We love to cook outside on the grill and throughout the years, Bart has absolutely perfected his hamburgers to be the best that I've ever tasted! They are tender, juicy, and cooked to perfection and result in a hamburger that everyone raves over!
No boring burgers here. But you know what, they are so simple to make and only require two ingredients. Just two! Once you have your burger just right, you can customize your bun and toppings to include all of your favorites!
Bart's Best Hamburger Recipe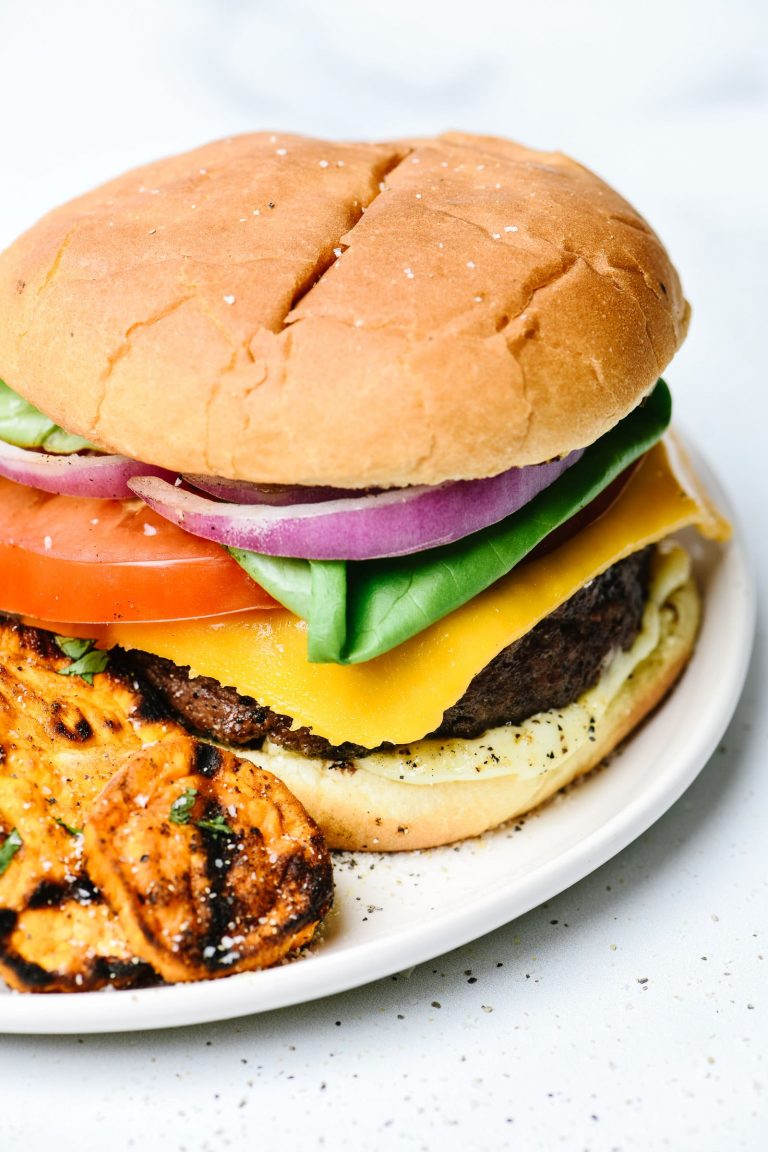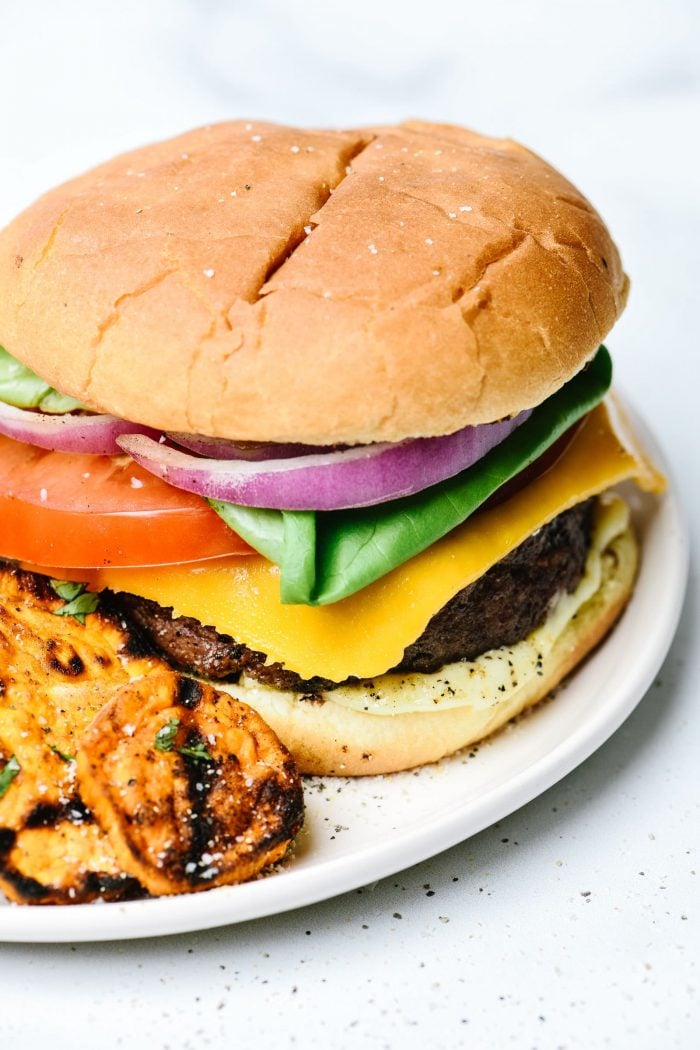 Making the juiciest, best hamburger is no simple feat. You can't just toss them on the grill and hope for the best. Believe me, we've been there and done that. 🙂 Throughout the years we've tested every kind of beef, every special press, every technique of indentions and no indentions and we've come to a few realizations we'd love to share with you just in time for your grilling season!
How to Make the BEST Hamburgers!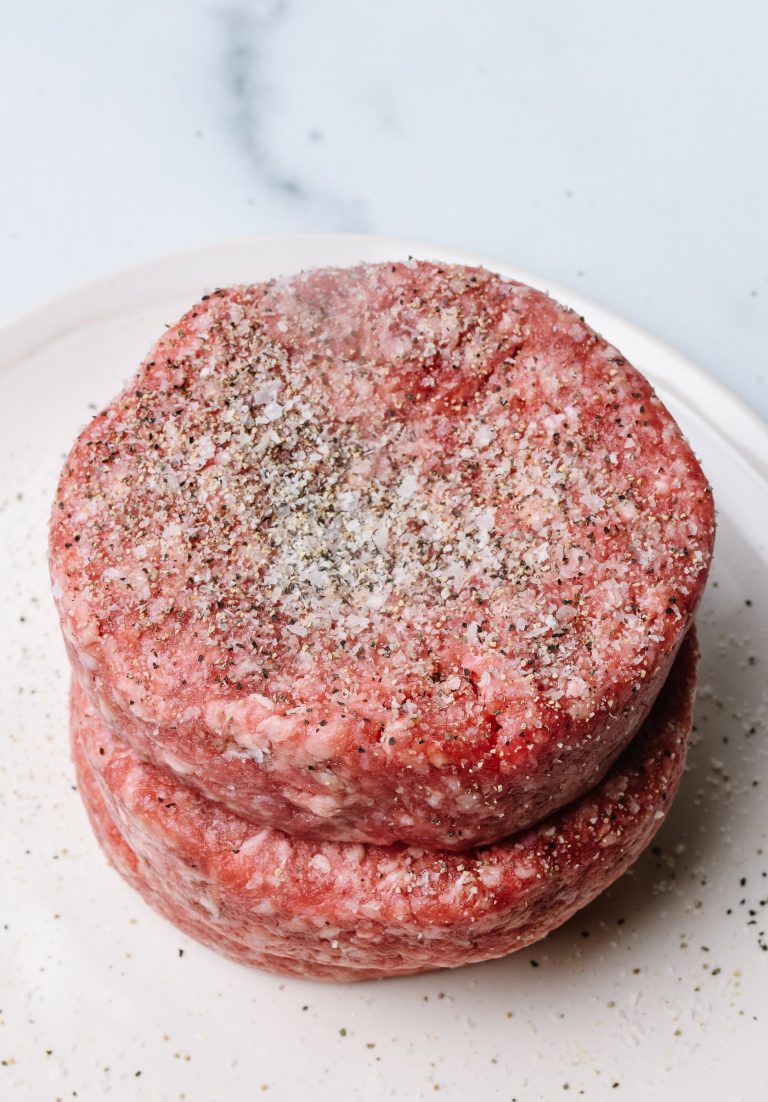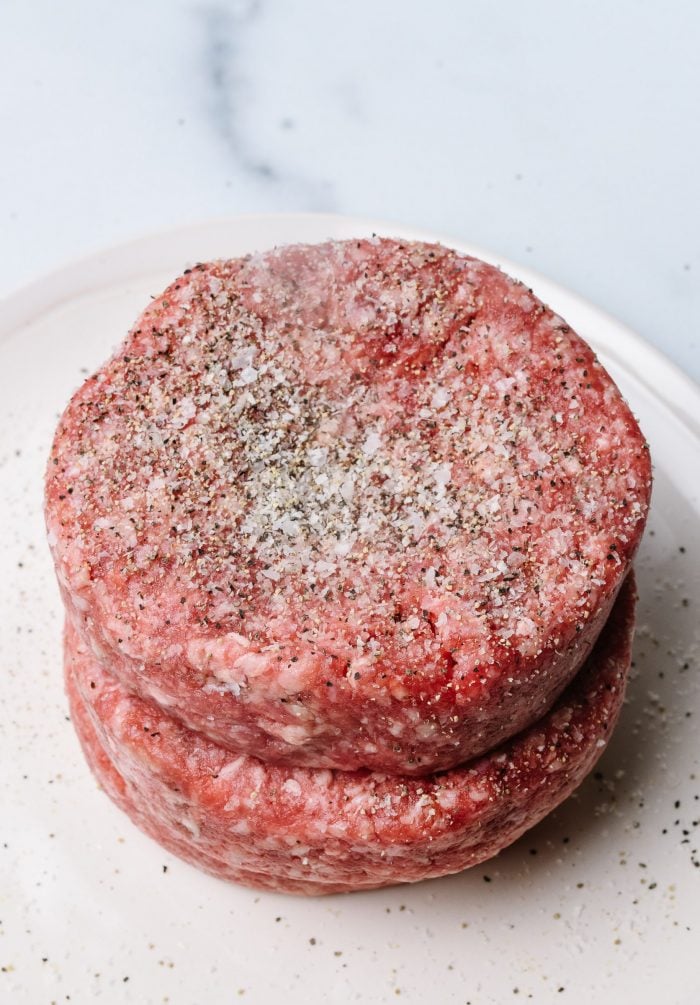 Hamburger Meat
Begin with great hamburger meat. We have found that we prefer a ground chuck that is an 80/20 blend. In other words, it is 80% lean and 20% fat. We like to get our ground beef from our local butcher that we trust as we know that he takes care to use the best meat possible.
Ground chuck comes from the front side around the shoulder of the cow. It provides a good balance of fat content to flavor since it doesn't contain as much fat as ground beef, while it does contain a little more than ground round or ground sirloin. It may also be labeled as lean ground beef, but double check by asking your butcher or someone at the meat section of your grocery store.
Once you have your hamburger meat, form it into individual patties that are at least 1/4 pound each. Make sure that when forming your patties that you take care to make sure that your patties are even in thickness.
Hamburger Seasoning
Sprinkle each hamburger patty liberally with Stone House Seasoning and allow it to rest while you preheat your grill or grill pan to medium heat. I've shared my homemade seasoning blend (Stone House) for years now. It only takes a few minutes to make this seasoning and makes a great blend to keep on hand by the stove to add so much flavor to recipes in a snap!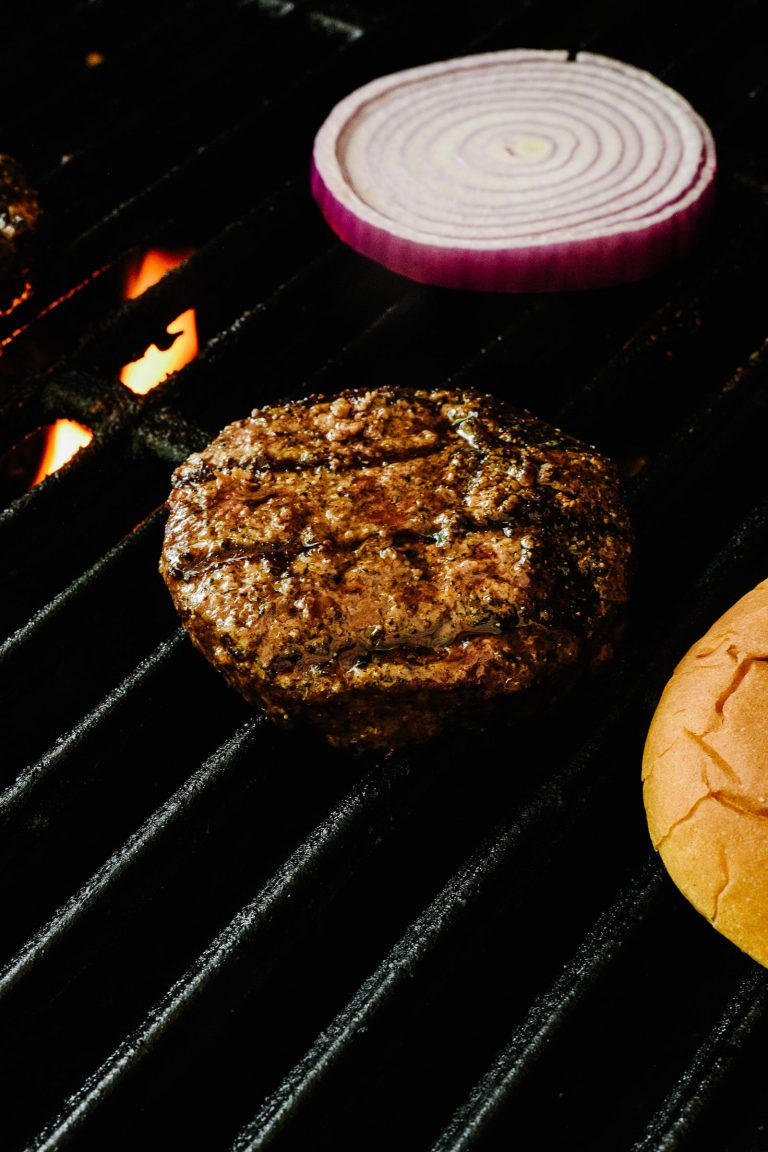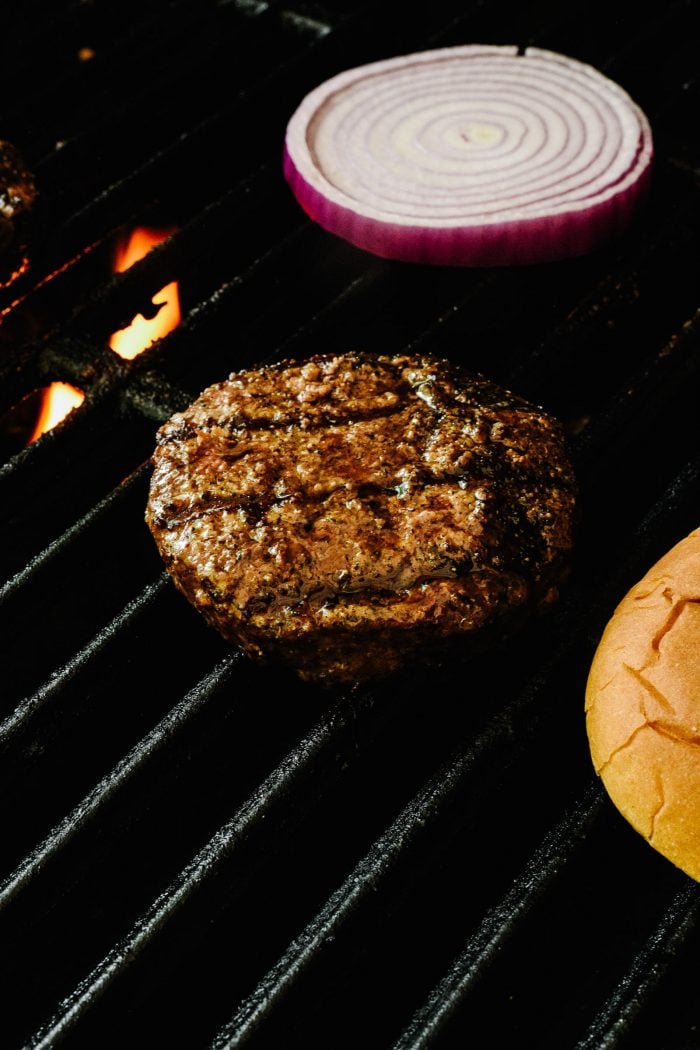 Grilling Burgers
Lightly brush your grill or grill pan with olive oil to prevent your hamburgers from sticking as they cook. Arrange each burger onto the heated grill and cook on one side for 3 minutes, then flip onto the other side using a large metal spatula, and cook until the internal temperature registers 145º F when checked with an internal meat thermometer.
Remove from the grill using the metal spatula and allow to rest for about 5 minutes before serving with your favorite burger toppings.
As a side note, we also like to grill the onions and the buns for the last few minutes that the hamburgers are cooking before removing them from the grill. Grilling the onions helps to make them a bit sweeter and grilling the buns helps them to be a little sturdier when loaded with a little bit of everything! 🙂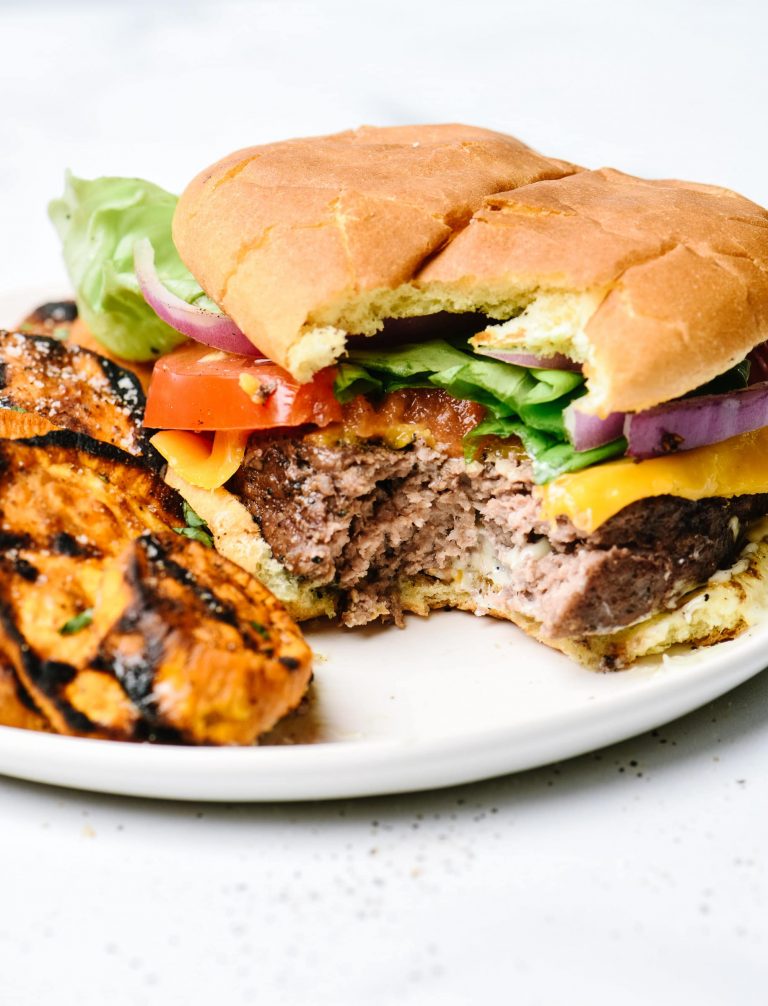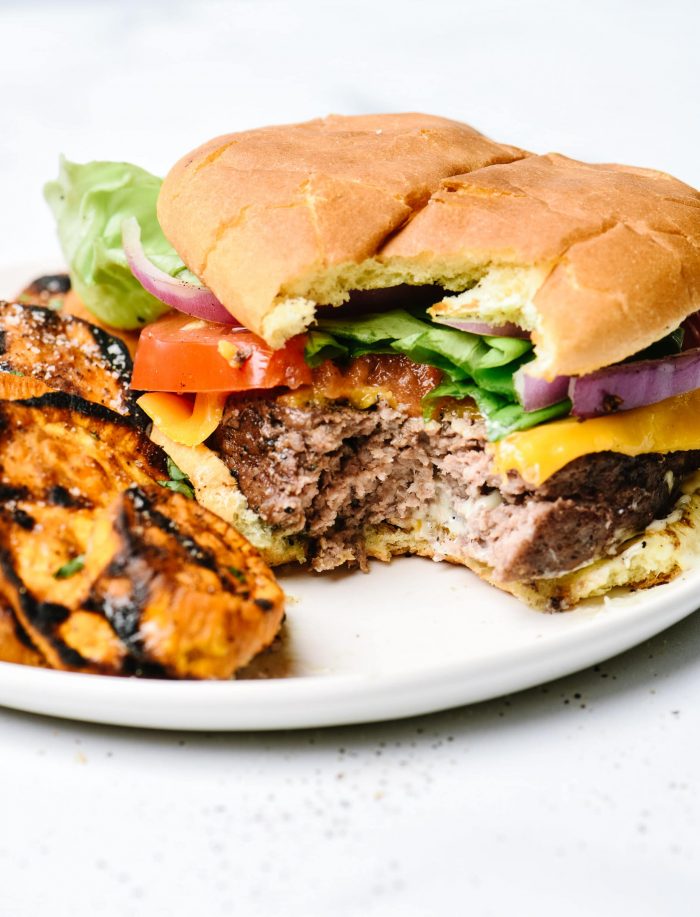 Some of Our Favorite Burger Toppings
Grilled onions
Tomatoes
Butter lettuce
Mustard, Ketchup, and Mayonnaise
Pickles
Favorite Hamburger Side Dishes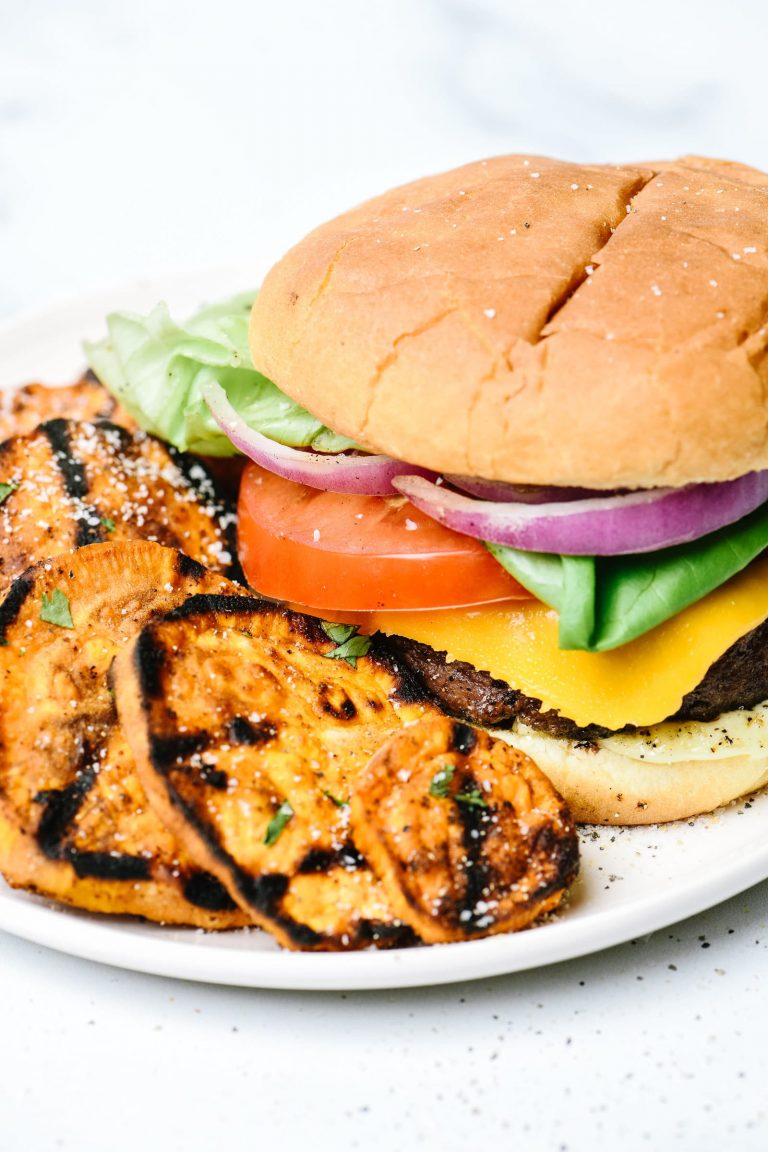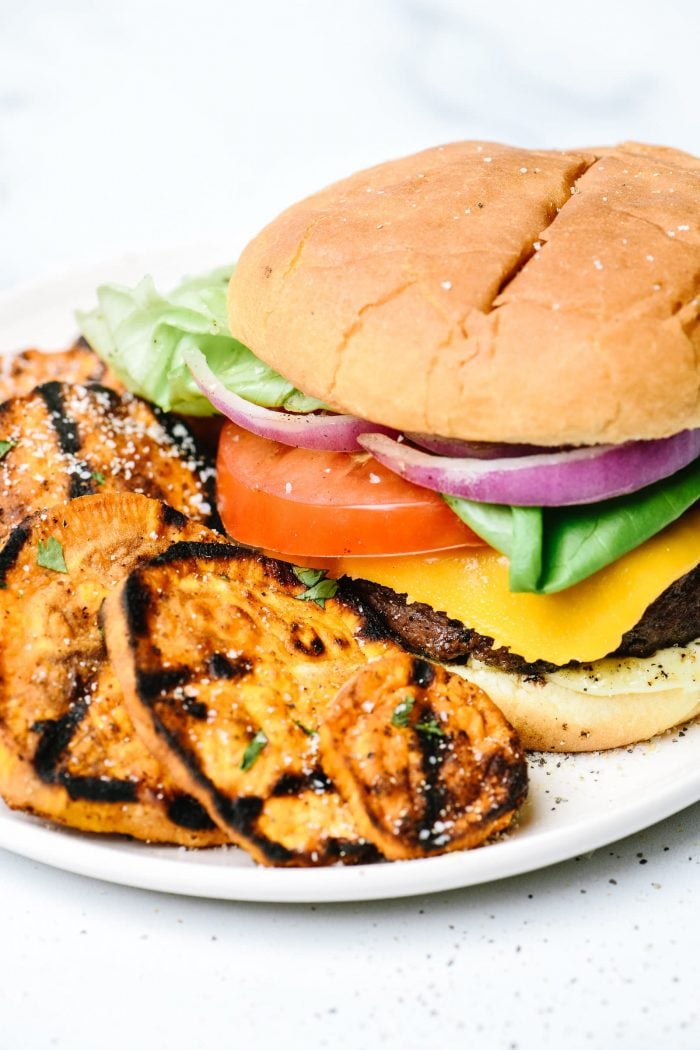 Here's Bart's Best Hamburgers Recipe. I hope you love it every bit as much as we do!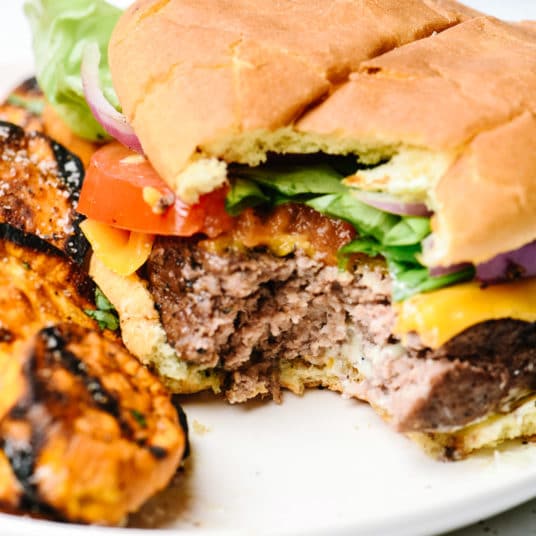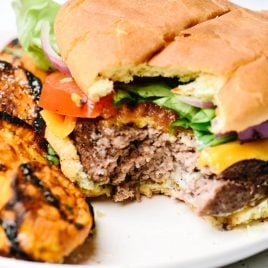 Bart's Best Hamburgers Recipe
Just 2 ingredients is all you need to take the usual burger recipe to the next level for the BEST beef hamburgers I have ever tasted!
Ingredients
1 1/2

pounds

ground chuck

(80% lean)

olive oil or canola oil

4

hamburger buns
Optional Hamburger Toppings
4

slices

cheese

4

slices

tomato

4

slices

butter lettuce

4

slices

red onion

4-8

slices

dill pickles

mayonnaise

ketchup

mustard
Instructions
Divide the ground chuck into 4 portions and form each into a hamburger patty. Use your thumb and make a depression in the center of the hamburger. Sprinkle both sides of the hamburger with Stone House Seasoning.

Heat the grill or grill pan to medium-high heat. Brush the grill with oil and then arrange the hamburgers on the grill and cook on the first side for about 3 minutes. Flip the burgers and cook until they reach your preferred level of doneness by inserting an instant-read meat thermometer into the center of the hamburger, but at least 145º F. Remove from the grill.

Add the hamburger buns to the grill, interior side down, and grill for about 3 minutes.

Place each of the hamburgers onto a bun, add your favorite toppings and serve.
Nutrition Information
Calories:
694
kcal
|
Carbohydrates:
28
g
|
Protein:
42
g
|
Fat:
45
g
|
Saturated Fat:
19
g
|
Cholesterol:
150
mg
|
Sodium:
1861
mg
|
Potassium:
768
mg
|
Fiber:
3
g
|
Sugar:
6
g
|
Vitamin A:
820
IU
|
Vitamin C:
6.5
mg
|
Calcium:
378
mg
|
Iron:
5.6
mg
Enjoy!
Robyn xo