Jump to Recipe • Print Recipe
I'm about to share a quick-tip with you that will rock your bacon-lovin' world – How to Cook Bacon in the Oven!
Are you ready?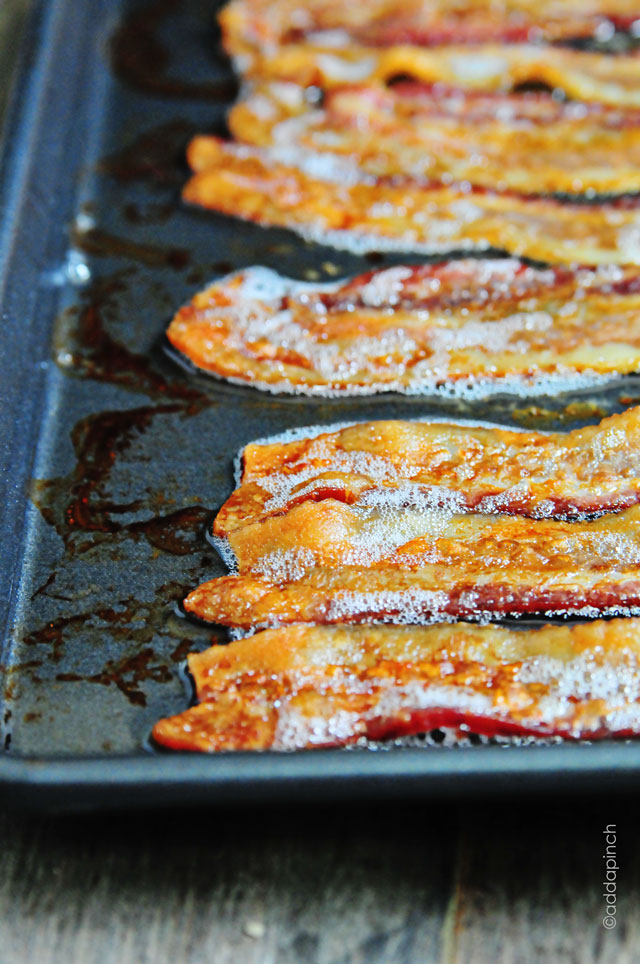 Learning how to cook bacon in the oven is really an essential cooking tip that I just had to share with you.
It's baked bacon in reality, but my tongue always gets twisted trying to say baked bacon. Whatever.
Anyway, back to this bacon cooked in the oven.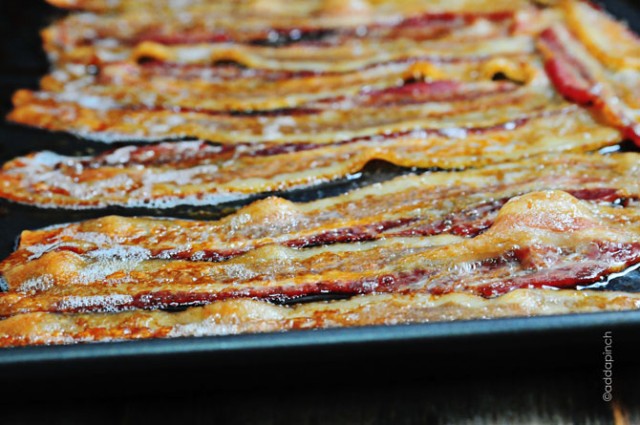 There are so many benefits, I can't even begin to think of them all, but here are a few.
No frying bacon splatters to pelt you in your sort of asleep, near wake state in the mornings as you make breakfast
Easy cleanup
Works great for cooking a lot of bacon at one time for a crowd or later use
Did I mention no splatters? Uh, yeah. That could be listed a million times and I would still think it should be listed again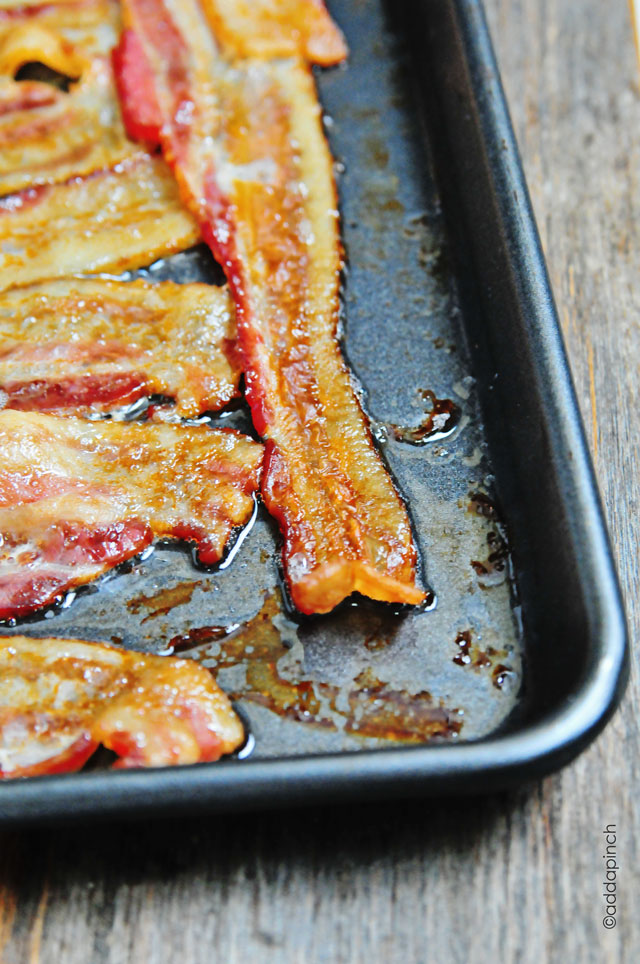 This is truly one of those kitchen tips that every single person in all the land should know about. It's life changing.
So, here's my recipe for how to cook bacon in the oven. You are going to love it! Well, if you like bacon that is.
You DO like bacon, don't you?

How to Cook Bacon Recipe
Learn how to cook bacon in the oven for perfect bacon every time. Use in numerous bacon recipes.
Author:
Robyn Stone | Add a Pinch
Instructions
Place bacon on a baking sheet and into a cold oven. Turn oven to 375 degrees F and bake bacon for 15-20 minutes, depending on desired amount of crispness for bacon.
Remove from oven and drain bacon on paper towels.
Method 2:
Line rimmed baking sheet with aluminum foil. Place wire rack into baking sheet. Arrange bacon onto wire rack. Place baking sheet with wire rack into cold oven. Turn oven to 375 degrees F and bake bacon as directed above. Remove from oven and serve.
Notes
To Freeze: Once bacon has cooled, place bacon slices into a zip top freezer bag. To reheat, simply microwave until heated throughout.
Enjoy!
Robyn xo