Cucumber Onion Salad Recipe
Cucumber and Onion Salad is one of those salad recipes that I'm not sure who in the world invented it, but it is pretty much served in just every Southern household I've visited. It is timeless, a classic, and makes a wonderful dish.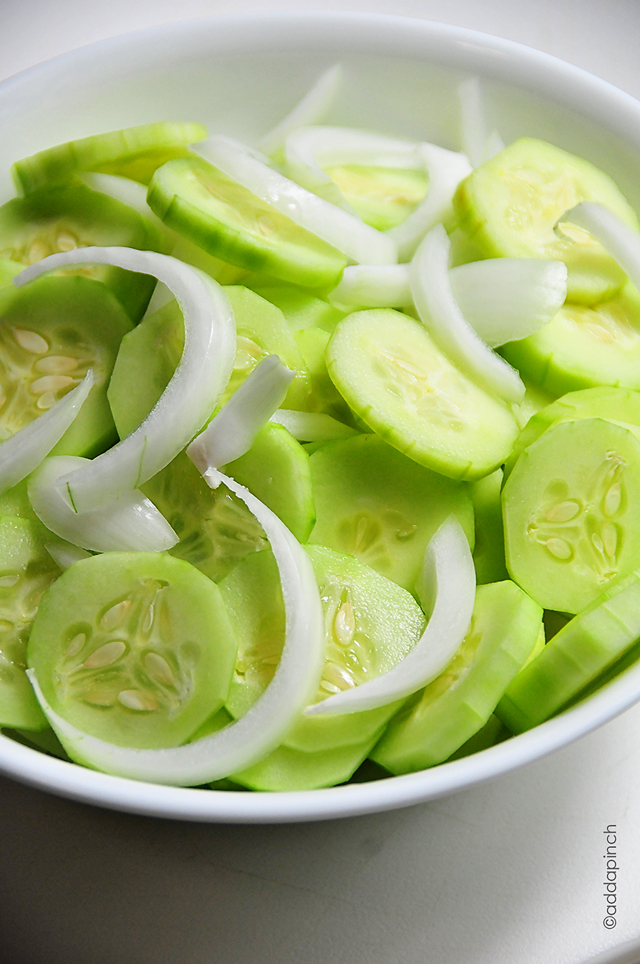 It comes together with just a few simple ingredients and is perfect to make for weeknight meals, picnics, bbqs, or even bringing along to family reunions.
As a matter of fact, it also makes for a perfect snack!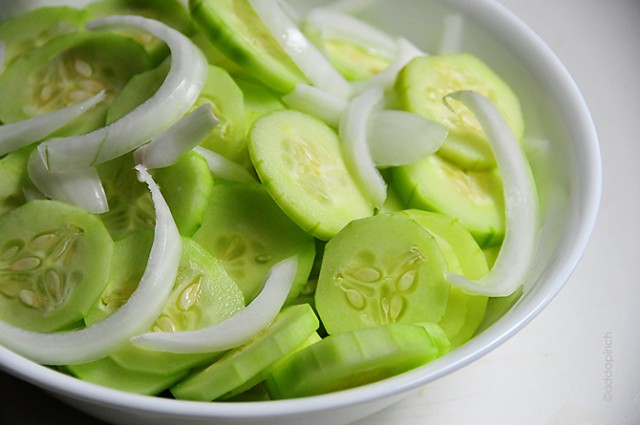 Families make this Cucumber Onion Salad in several different ways – from using apple cider vinegar instead of white vinegar, only using small pickling cucumbers instead of English, adding in diced tomatoes (Cucumber, Tomato and Onion Salad), and adjusting the vinegar dressing to their taste. Regardless of how you make it, this stuff is just addictive!
Here's our quick recipe for this Cucumber Onion Salad. I think you'll love it!
Cucumber Onion Salad Recipe
Cucumber Onion Salad is a classic Southern side dish. Get this family-favorite Cucumber Onion Salad recipe that is perfect for so many occasions and just for snacking.
Prep Time5 mins
Total Time5 mins
Servings: 8
Ingredients
2 cucumbers peeled and sliced
half medium Vidalia onion
1/2 cup white vinegar
2 teaspoons sugar
1 teaspoon kosher salt
1 teaspoon fresh ground black pepper
1 clove garlic finely minced
1/2 cup water
Instructions
Place cucumber slices into large bowl. Cut Vidalia onion into long thin strips and add to the bowl.

In 2-cup measuring cup, add vinegar, sugar, salt, garlic, and water. Mix well with a fork and pour over cucumber and onions. Cover tightly with plastic wrap and store in the refrigerator at least an hour before serving.
This quick salad works perfectly as a side dish for these favorites:
Enjoy!
Robyn xoxo