Pico de Gallo Recipe
Pico de Gallo has to be one of the simplest recipes to make and adds so, so, so much flavor to any number of dishes as a topping or just right by itself on a chip!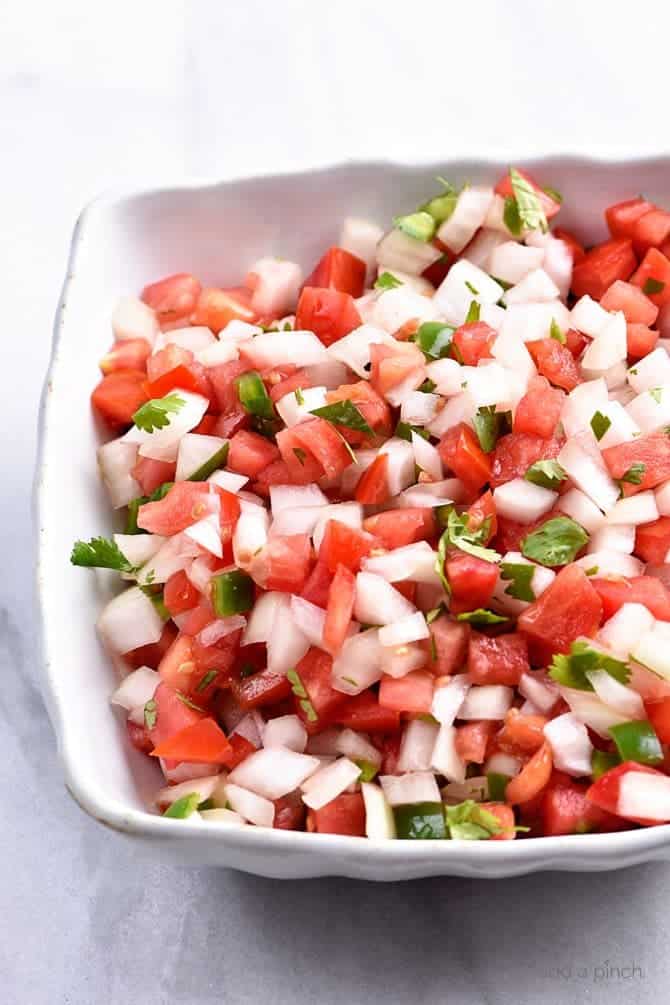 I love that within just a few minutes I can have this Pico de Gallo whipped up and to be perfectly honest, it just doesn't last very long around here. Maybe I should start doubling my recipe to correct that problem.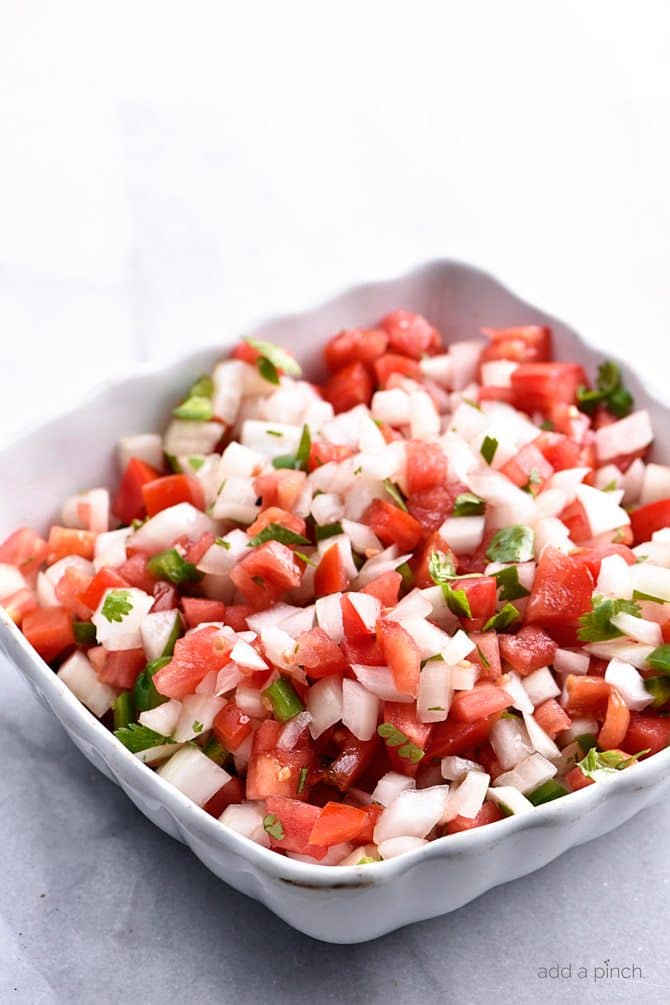 I can eat it with every single meal I eat. I love to spoon heaping spoons full of Pico de Gallo on top of my scrambled eggs in the morning, add it to an avocado half with a bit of chicken for lunch, and then pile it on so many dishes for supper – like as a topping for my beef enchiladas, chicken enchiladas, or on tacos.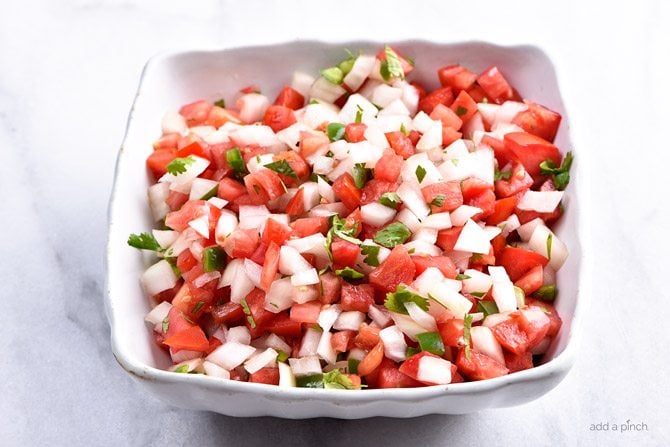 Here's my Pico de Gallo recipe. Make some today and eat it with everything. I sure am!

Pico de Gallo Recipe
Pico de Gallo is so simple to make and takes so many dishes to a whole new level or you can enjoy it on a chip as an appetizer!
Author: Robyn Stone | Add a Pinch
Serves: 6
Ingredients
5 plum tomatoes, diced
2 jalapeno peppers, deseeded and deveined, diced
½ medium onion, diced
1 clove garlic, minced
2 tablespoons fresh cilantro, chopped
zest and juice of 1 lime
salt and pepper, to taste
Instructions
Add all ingredients to a medium bowl and stir together until well-combined. Pour into serving bowl to serve with chips as an appetizer or to add as a topping to other ingredients.

Enjoy!
Robyn xo

From the Add a Pinch archives, originally published 2013.