Southern Sweet Potato Pie Recipe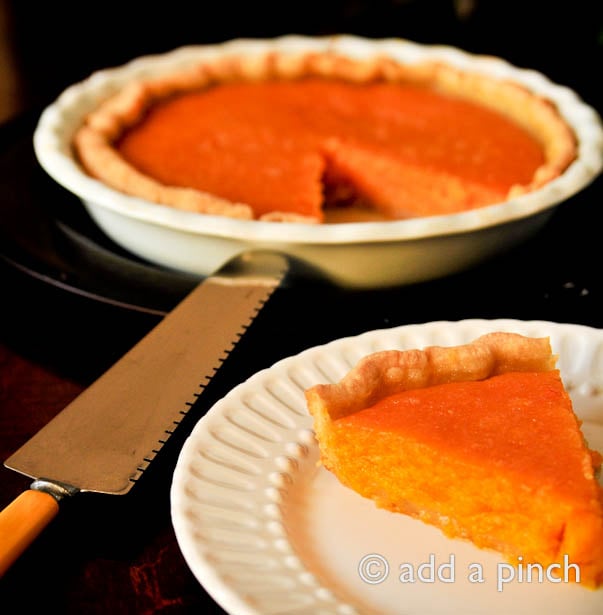 Sweet Potato Pie is one of those desserts that is a must-have during the fall for any family celebration. Each year during early fall, my mother's extended family always gets together for a family reunion. Some of the most delicious food I have ever put in my mouth always shows up at these reunions.
My Grandmother and her sisters-in-law would have been cooking for days to make sure they each brought their best dishes that Sunday. It was in no means a competition of recipes, but each of them knew which of their recipes complimented their sister's or sisters-in-law's best and that's what they prepared.
The children would run around and play and be told a bajillionth time not to fiddle with the piano in the corner of the church fellowship hall.
Each year we thought we could get by with banging out a few tunes before we would get a reminder to leave the piano alone.
Each year, we were caught before the first note was played.
By the time the older grandchildren had moved on from sneaking toward the piano to playing other games, a new crop of grandchildren arrived to take our place in the pursuit of "how many notes can you play before you get caught?"
We had a ball, even though we knew our Aunt Ellen would be the very first one to catch us. She always had a sixth sense where that piano was concerned.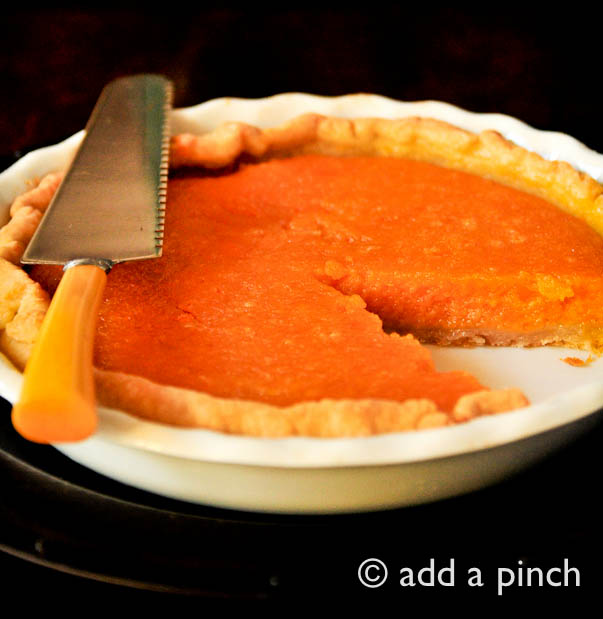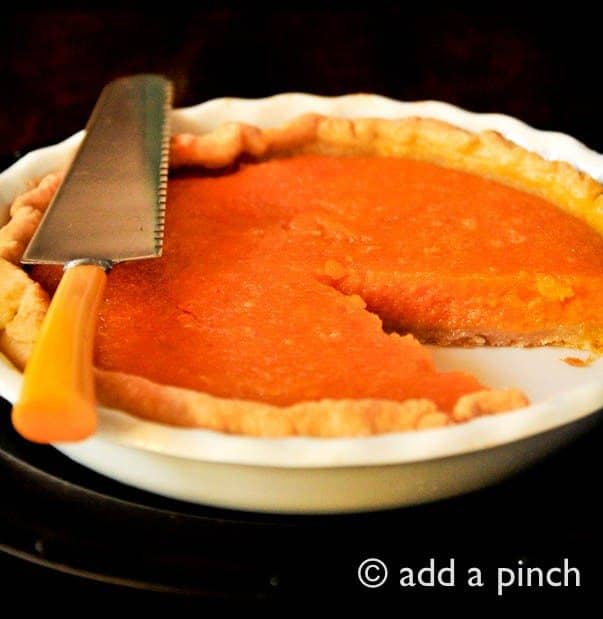 She also always made the best sweet potato pies. The kind that even as a kid, I was happy to dig into.
I was tickled when I was going through some of my Grandmother's recipes a while back and stumbled upon Aunt Ellen's sweet potato pie recipe. It's as good as they get.
Here's how she makes it.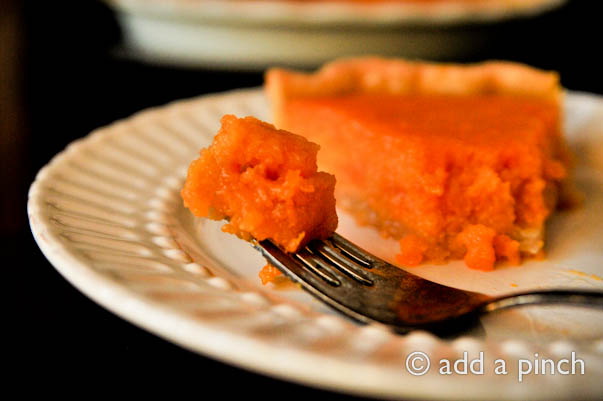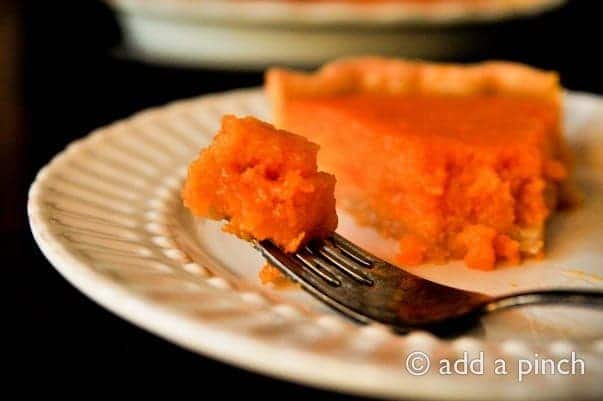 Here's my family's Sweet Potato Pie Recipe. I can't wait to hear how you like it.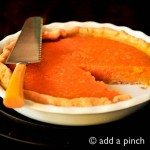 Print Recipe
Southern Sweet Potato Pie Recipe
A delicious recipe for Southern sweet potato pie
Prep Time25 mins
Cook Time1 hr
Total Time1 hr 25 mins
Servings: 6
Ingredients
3 cups sweet potatoes
1/2 cup butter
3 cups sugar
2 teaspoons vanilla
3 large eggs beaten
1 cup milk
2 unbaked pie crusts
Instructions
Peel and cube sweet potatoes. Boil until very tender. Remove from heat and drain. Add butter and mash. Add sugar and vanilla. Mix well.

Pour milk into a measuring cup add in eggs and mix well with a fork. Pour milk and egg mixture into sweet potatoes. Combine until well-blended.

Pour into unbaked pie crusts.

Bake each pie at 350 degrees for about 1 hour or until set in the center.
I still wonder how Aunt Ellen could catch us so quickly at that piano. You think it had anything to do with our giggling?
Enjoy!
Robyn