Learn How to Soften Butter in a pinch for use in cookies, cakes, or other recipes that call for softened butter when you are short on time!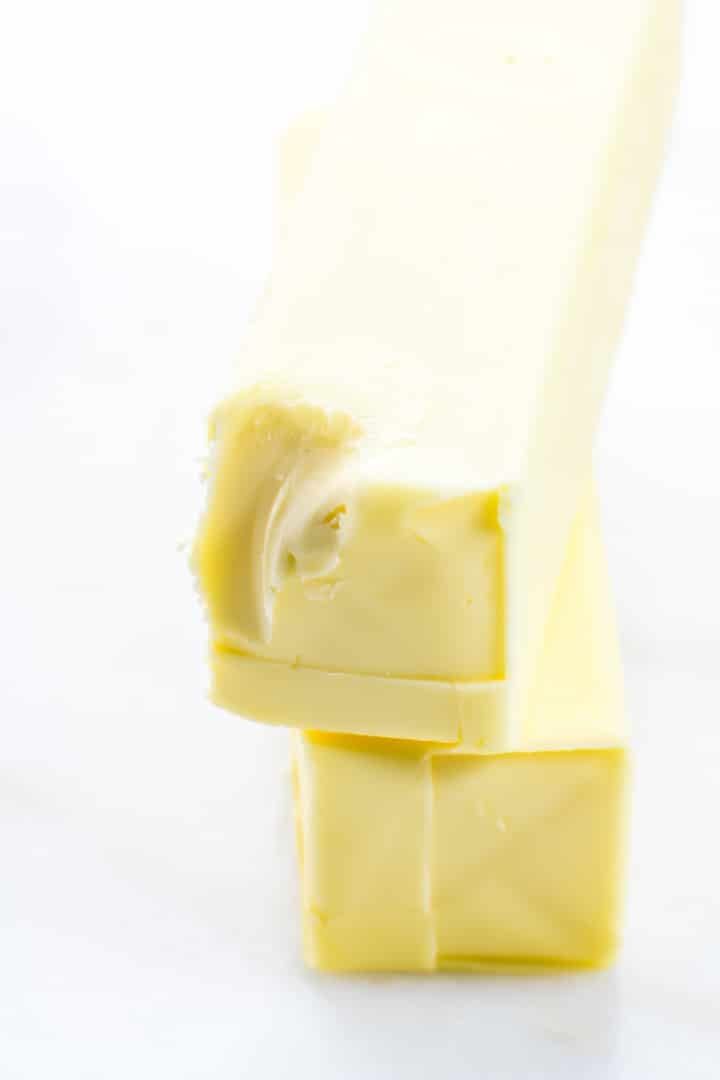 How to Soften Butter Quickly
1. Warm it. Fill a large glass with hot water and set aside for a few moments. Then, place your butter onto a small salad sized plate. While holding up vertically so that the butter is on one end, pour the hot water out of the glass and place it over the stick of butter. Allow the butter to stay covered for a few moments and then remove the glass. The butter should now be softened. You can also microwave it. This is a controversial method. Yep, there are controversies when it comes to cooking. I know, I know. But, if you place your butter into the microwave and heat for 10-20 seconds on 10% power, you'll have butter that isn't molten in the middle and cold as ice on the outside.
2. Grate it. If your butter is straight out of the freezer, you can simply grate it with a box grater to use in a recipe. Then, allow it to sit on a plate or waxed paper beside a warm cooktop or oven as you prepare the remaining ingredients.
3. Smack it or smoosh it. You can also place your butter onto a piece of waxed or parchment paper or even a paper towel and pound it about two to three times with your rolling pin. To smoosh it, just slice your butter into tablespoon or smaller slices and place into the container of your stand mixer with the paddle attachment. Then, after a few rotations, your butter should be softened.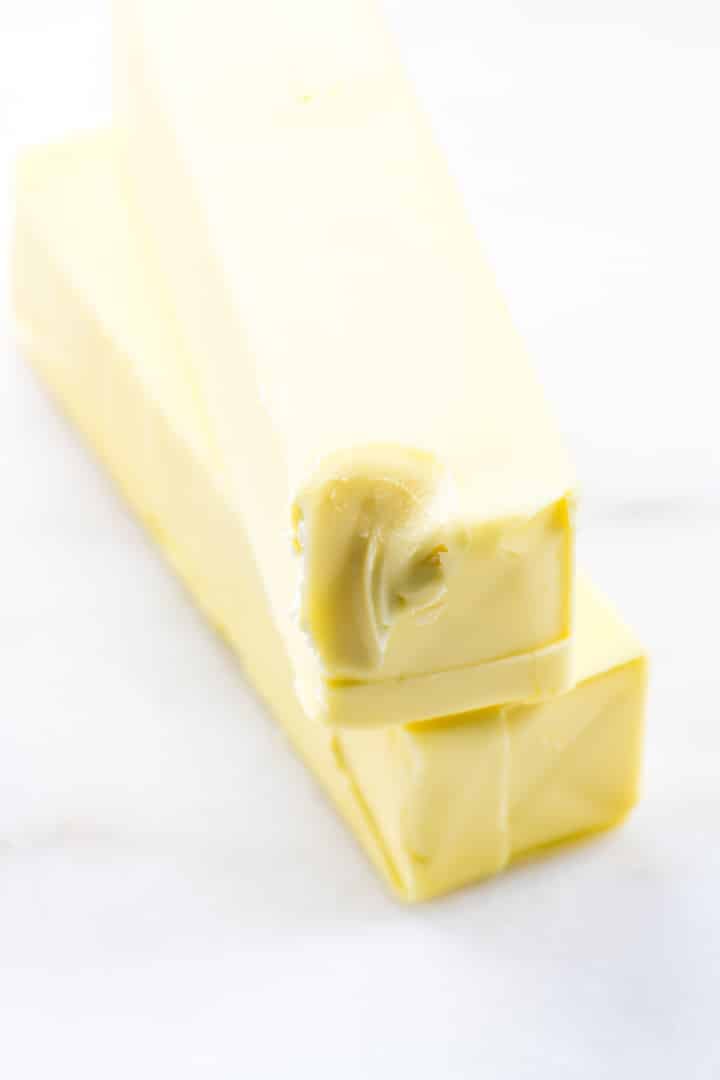 With these few time-saving tricks, you should be able to still make those favorite Salted Chocolate Chunk Cookies, my Best Chewy Sugar Cookies,  or any of your favorite baked goods or compound butter, even though you forgot to allow the butter to soften for them. But! I still recommend leaving your butter on the counter to soften the traditional way before you make frostings or icings, otherwise, you might still have a few lumps.
Do you have any tips or tricks you'd like to share on softening butter in a pinch? I'm sure we'd all love to know them!
Robyn xo