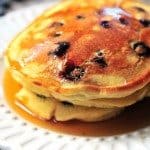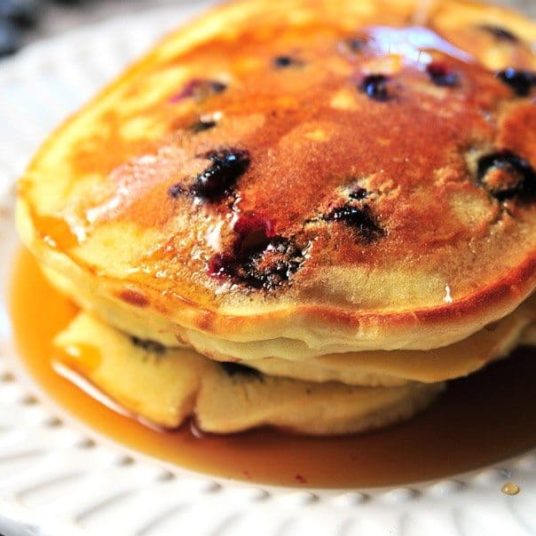 Print Recipe
Lemon Blueberry Pancakes Recipe
Lemon Blueberry Pancakes make a delicious breakfast or brunch anytime of the year!
Combine dry ingredients and gently whisk through to mix.

Add lemon juice to whole milk and let stand for about five minutes to create a buttermilk substitute.

Add eggs and melted butter to milk mixture and whisk to combine.

Combine wet ingredients into the dry ingredients. Do not over mix. Add in blueberries and lemon zest and gently stir to combine.

Heat griddle over medium heat. Prepare griddle with butter. Drop 1/4 cup scoops of batter onto griddle. Cook about 2 minutes, until pancake has cooked on the bottom and set on top. Flip once.

Top with a touch of butter while still piping hot.

Serve hot with your favorite maple or pancake syrup.