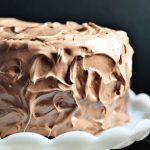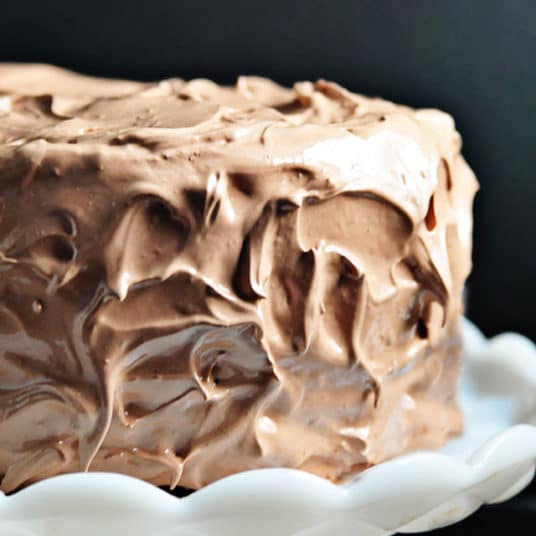 Print Recipe
Chocolate Velvet Cake Recipe
Chocolate Velvet Cake with Chocolate Heritage Frosting gives a nod to the traditional Southern velvet cakes we all know and love while giving them a bit of an update. Full of rich, delicious chocolate flavor with that unmistakable velvet cake texture.
Preheat oven to 350o F. Prepare three 8-inch cake pans with butter and flour, taking care to remove any excess flour.

Cream butter and sugar together until light and fluffy, about three minutes. Add eggs one at a time, completely incorporating after each addition.

Sift together flour, cocoa powder, salt, and espresso powder in a separate medium bowl, set aside.

Pour buttermilk and vanilla into a measuring cup, set aside.

Alternately, mix flour mixture and buttermilk mixture into butter mixture, beginning

and ending with flour. Scrape down sides of mixing bowl to ensure all ingredients are well incorporated.

Reduced speed of mixer and stir in baking soda, making sure incorporated into batter. Then, stir in the vinegar, taking care not to overmix.

Distribute cake batter evenly into the three cake pans. Bake for 25 minutes or until cakes have gently pulled away from the edges of the cake pans and a cake tester or toothpick inserted in the center of the cake comes out clean.

Remove from oven and allow to cool. Cool in pans for about 10 minutes and then turn out onto cooling racks until cakes are completely cooled before frosting cake.