Make your own Espresso Powder for baking with this easy recipe! A secret ingredient of many professional bakers, it's amazing in so many recipes and treats!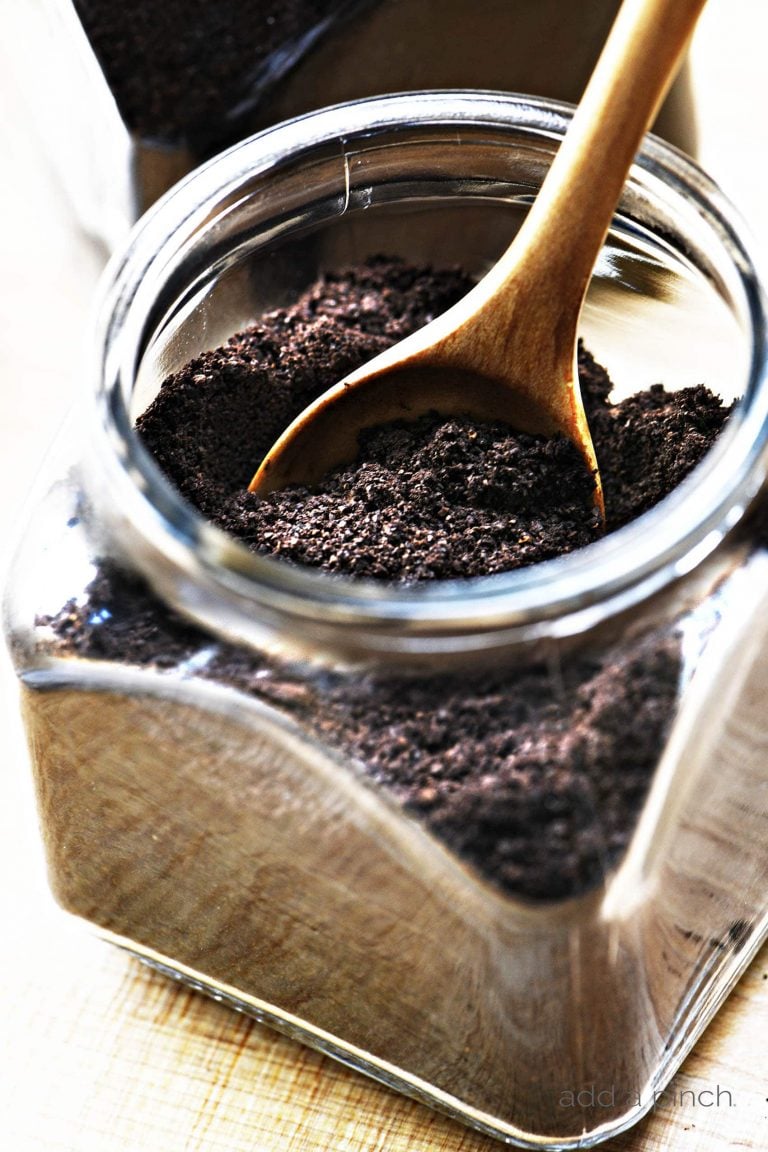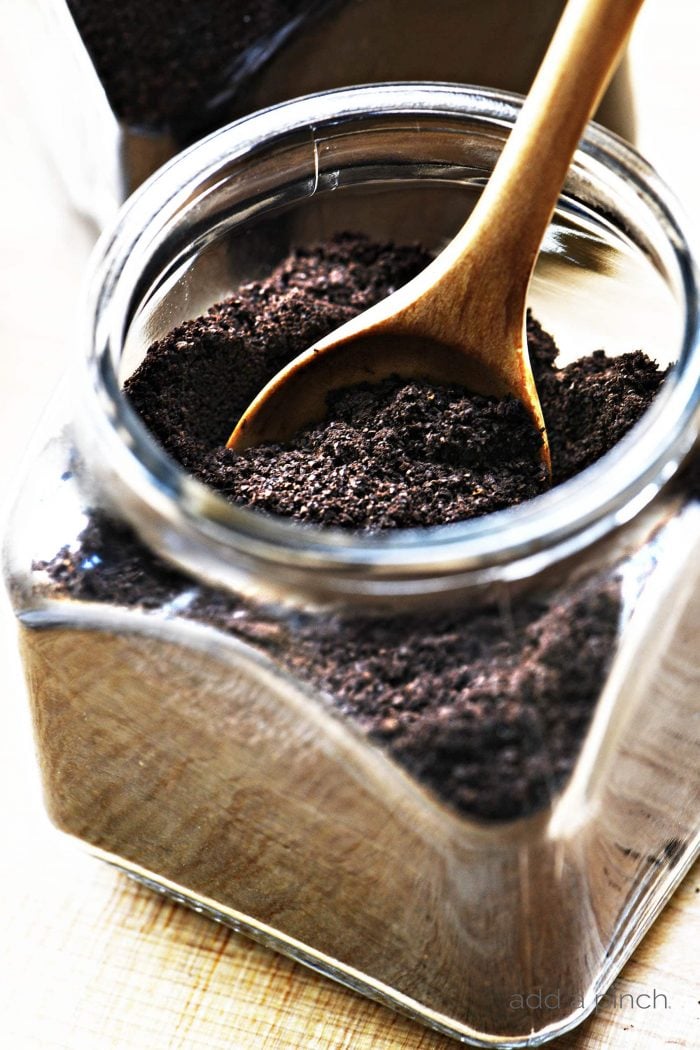 Today, I'm sharing that one special ingredient that intensifies the chocolate flavor in your baking for the best chocolate cakes, brownies, cookies, (and any other chocolate baked goods!).
Imagine everyone drooling over that chocolate cake topped with chocolate buttercream frosting that everyone requests for their birthday, anniversary or any other special occasion?
Well, I've shared that cake and frosting with you many, many years ago and I even shared the one secret ingredient that I think takes that cake to the next level of deliciousness – espresso powder!
Now, let's learn how to make it at home!
Espresso Powder Recipe
Many of you have asked me over the years where to find espresso powder. Well, you can purchase it online at many bakery supply stores, online at Amazon and grocery stores. I've seen it in my local Publix and Kroger grocery stores recently. But I still want to be able to have the absolute best – and I can make it myself!
Friends, this super simple recipe is one that once you make your own, you'll want to make sure to have a supply of it on hand at all times!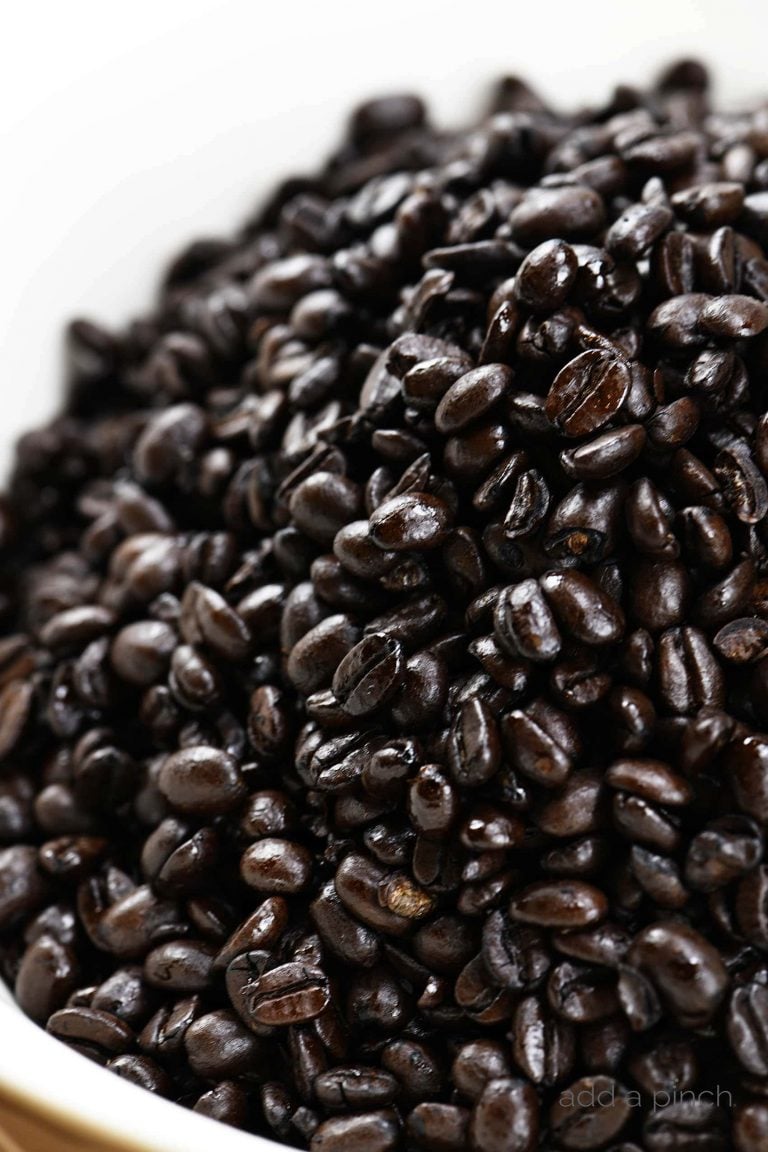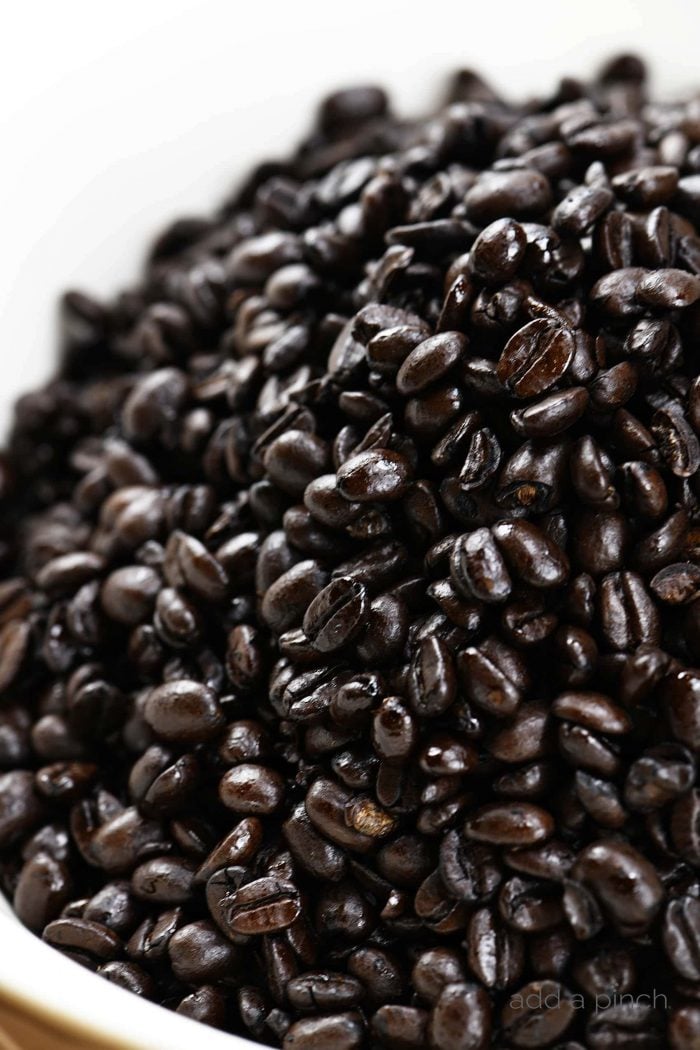 What Do You Need to Make Homemade Espresso Powder for Baking
To make homemade espresso powder for baking, you only need a few items.
Espresso beans
Baking Sheet
Coffee or spice grinder
Airtight spice container
Espresso Beans
For my espresso beans, I prefer to use organic, medium roast espresso beans. I love to pick up a small bag of local roasted beans from my local CSA or farmer's co-op, but your local grocery store may also have a good selection to choose from. I've also found a few brands online that I've enjoyed such as Jo Espresso and Kicking Horse Cliff Hanger Espresso.
If organic espresso beans aren't available, you can use your favorite espresso beans from your local grocery store or order online. Some that I have used and enjoyed are Starbuck's Espresso (I use their dark roast) and Cafe Don Pablo.
Baking Sheet
I highly recommend having at least one good baking sheet in your kitchen, if you can possibly have two, please do! My favorite baking sheet is a rimmed half-sheet pan. It is perfect for toasting the espresso beans since it heats evenly in the oven and the sides contain the espresso beans inside the pan.
Coffee or Spice Grinder
You will also need a coffee or spice grinder for grinding your toasted espresso beans. Many people love to freshly grind their coffee and that grinder is also excellent to use for your espresso powder. I use a small burr style conical grinder often for grinding coffee beans for making coffee. So if you have one on hand, I highly recommend it for grinding your espresso beans for your espresso powder. I have a dedicated grinder that I use for making my espresso powder since I use it so often in my baking. It was fairly inexpensive and does a wonderful job evenly grinding my espresso beans in just a few seconds.
Airtight Spice Container
Once you've made your espresso powder, you'll want to store it in an airtight container to maintain the flavor. I use the same style container for all of my seasonings, spice blends, and for this. I've had wonderful luck with it keeping items fresh.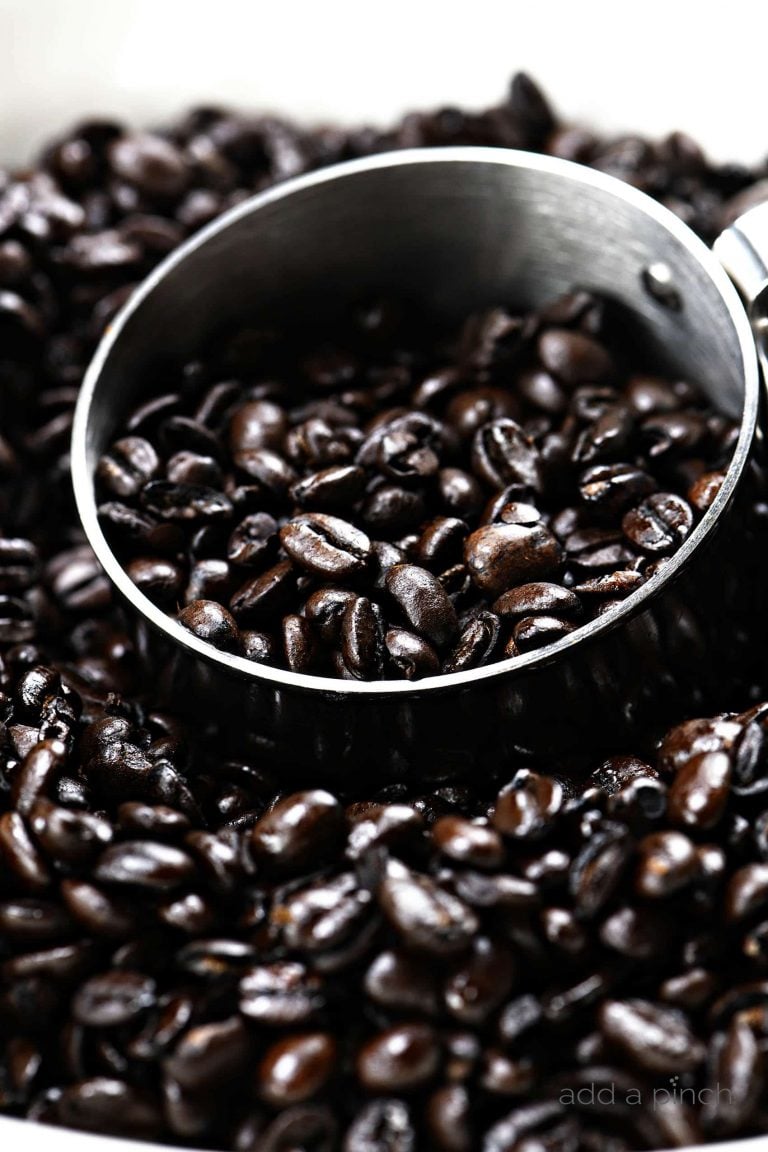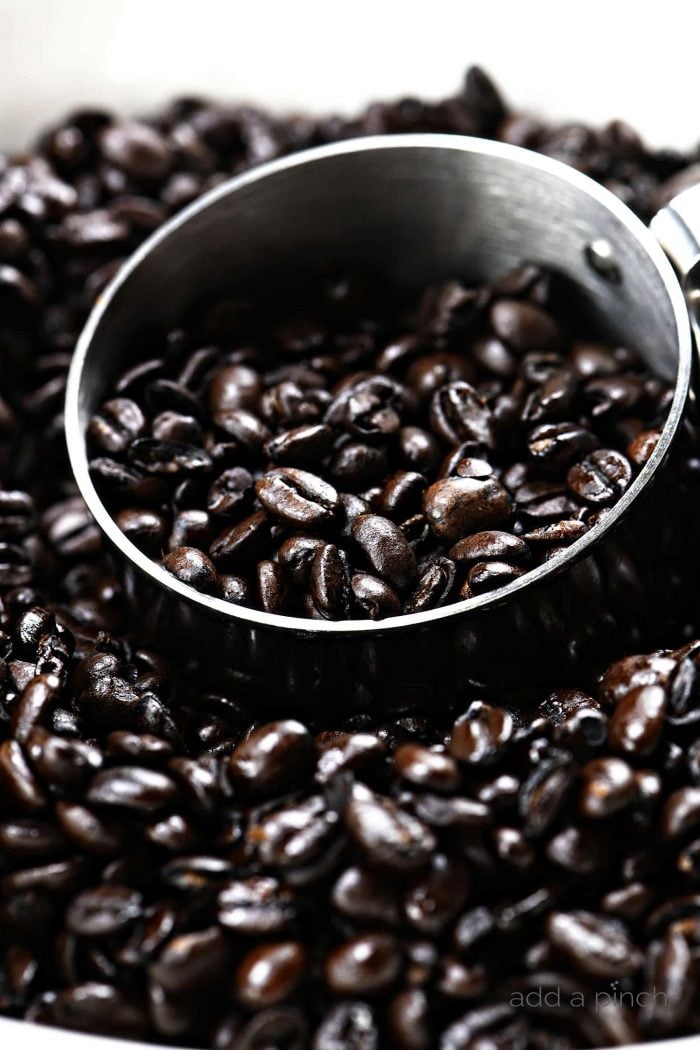 How Many Espresso Beans Do You Need to Make Espresso Powder
One question that I had when I first started making my own espresso powder was how many espresso beans do I need to make my own? What I have found is that generally one cup of espresso beans will yield close to 1 cup of espresso powder. So, if you need more or less, you can easily make as much as you need.
I will say that I love to make a larger batch and then give it as gifts to friends and family!
How to Make Homemade Espresso Powder for Baking
Once you have all of your needed supplies for making your homemade espresso powder, you are ready to start making your own for baking! To make it, you begin by preheating your oven and then spreading your espresso beans in a single layer on your baking sheet. Next, you'll bake your espresso beans until they have dried and are lightly toasted. I've found that this generally takes about an hour.
Then, remove the pan from the oven and allow the espresso beans to cool. Working in batches, grind your espresso beans into as fine of a powder as your grinder will grind.
Transfer your powder to your airtight container and store for up to 5 months.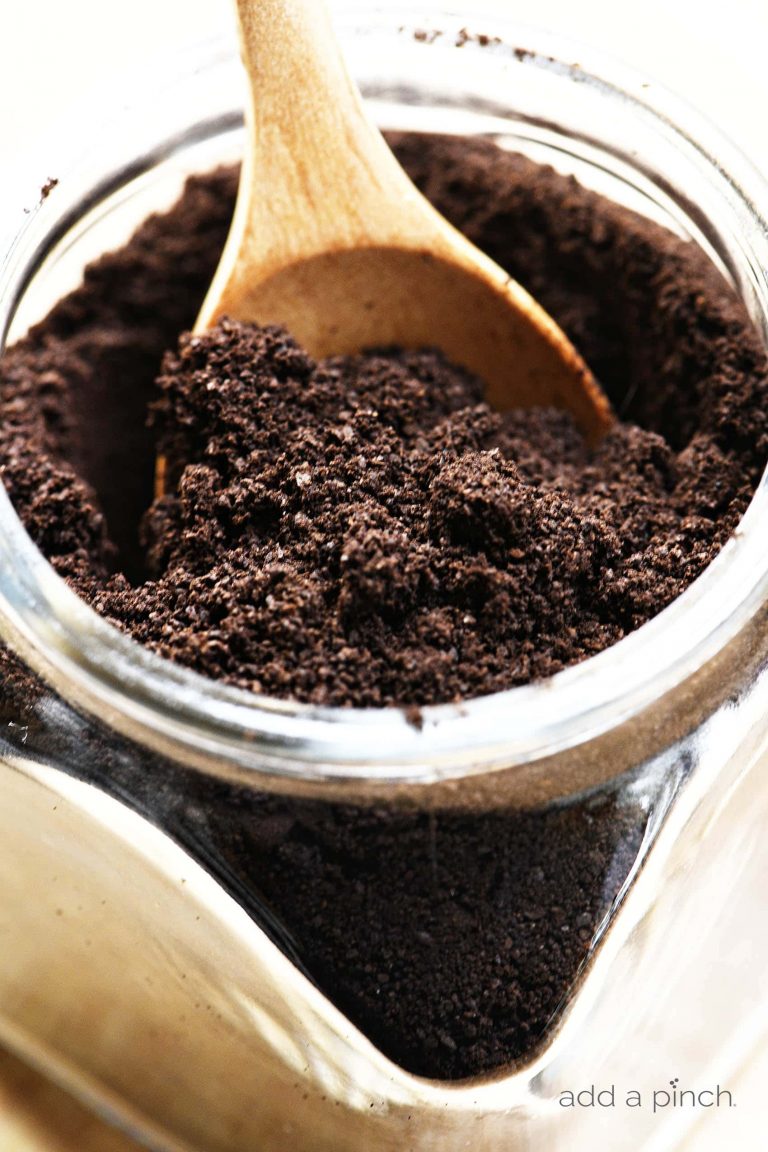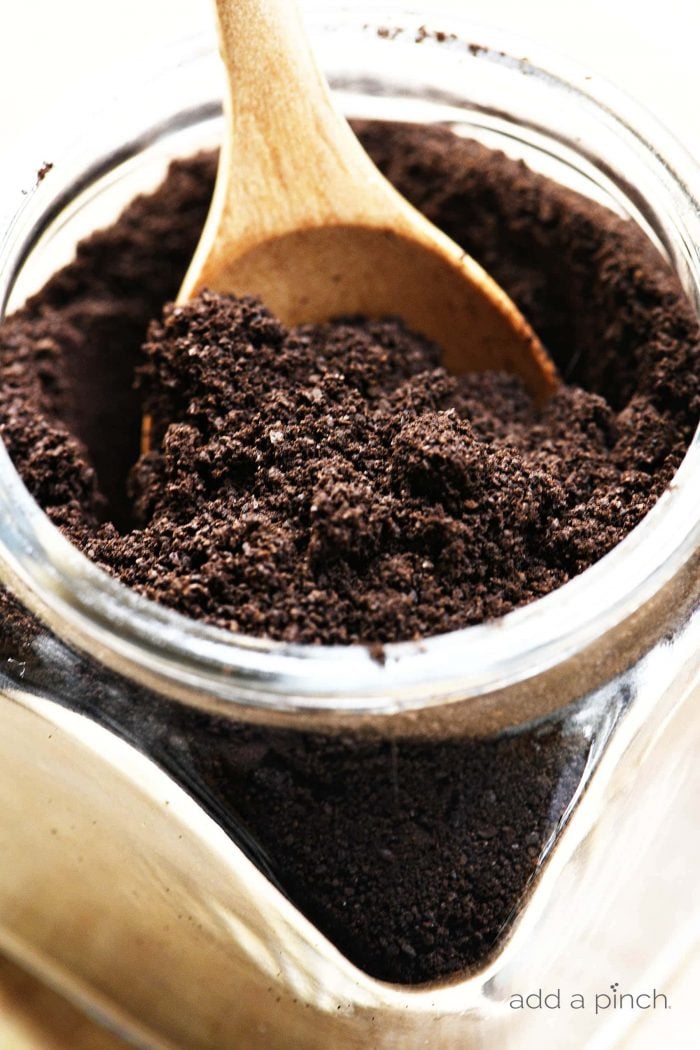 Favorite Recipes Using Espresso Powder
Once I discovered the power of a little espresso powder to enhance the flavor of chocolate baked goods without leaving a bitter, coffee aftertaste, I never looked back! I've included a list of some of my favorite recipes using it for you below. These are all a great way to get started using this in your baking!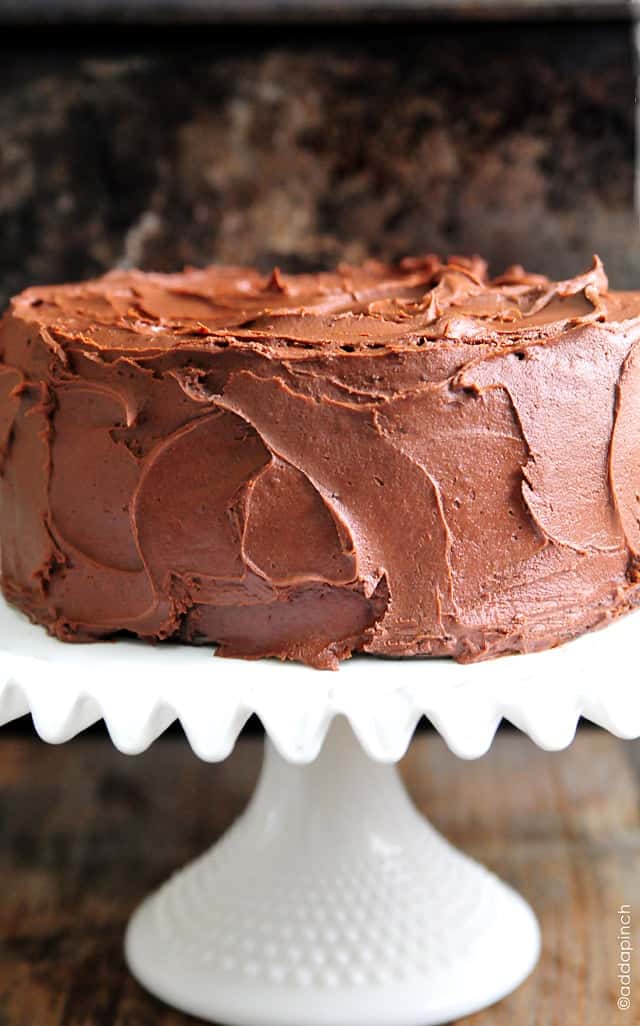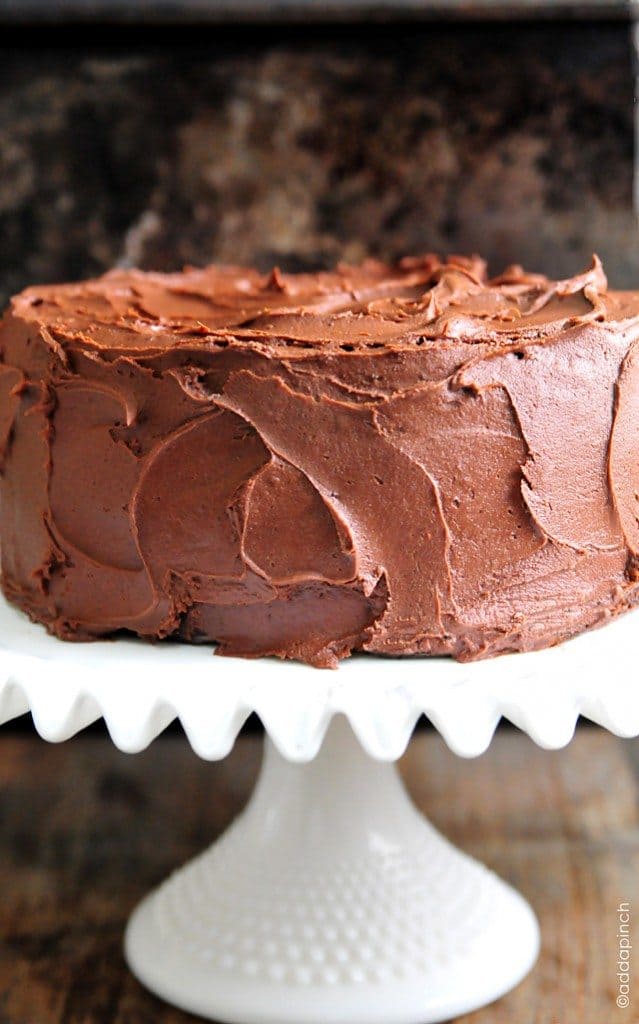 … and more
Frequent Questions Regarding Espresso Powder in Baking Recipes
I receive many of the same questions and comments regarding espresso powder for the recipes that I share with it included.
Does espresso powder leave your baked goods tasting like coffee?
I do not believe that espresso powder leaves a coffee flavor in baked goods when the right amount is used in the recipe. You'll notice that for my chocolate cake, only 1 teaspoon of espresso powder is used.
Does espresso powder leave an aftertaste in your recipe?
No. I believe that there is no aftertaste in your chocolate recipe when using the right amount of espresso powder in your recipe. Again, you'll want to make sure you aren't adding too much espresso powder to a recipe when using it. I make sure to test, test, test my recipes to make sure that the ratios are perfectly balanced especially when including an ingredient like espresso powder.
As a matter of fact, when I was testing my chocolate cake recipe, I made the cake using a cup of coffee instead of boiling water. It left a strong coffee flavor with an aftertaste. For my next test, I tried using instant coffee granules and boiling water. Still a strong coffee flavor with a bitter aftertaste. Then, I tested with espresso powder (at various amounts until I got it just right!) and found that it heightened the flavor of the chocolate without adding the flavor of coffee and there was no bitter aftertaste! Eureka! 🙂
Do I have to use the espresso powder in the recipe?
If you would prefer not to use it, you can absolutely omit it from any of the chocolate baking recipes that I have included it in. It will not change the texture or the baking results of the recipe. But once you taste the cake baked with the espresso powder, you'll be able to immediately notice when you bake it without!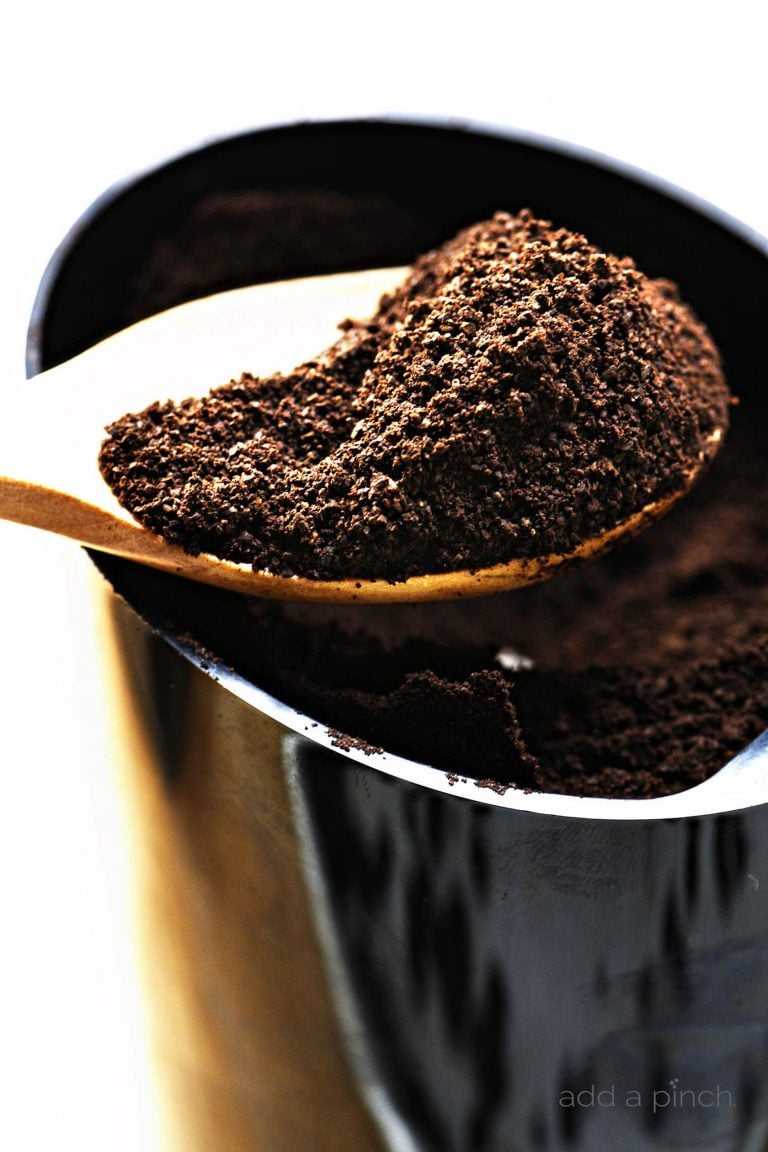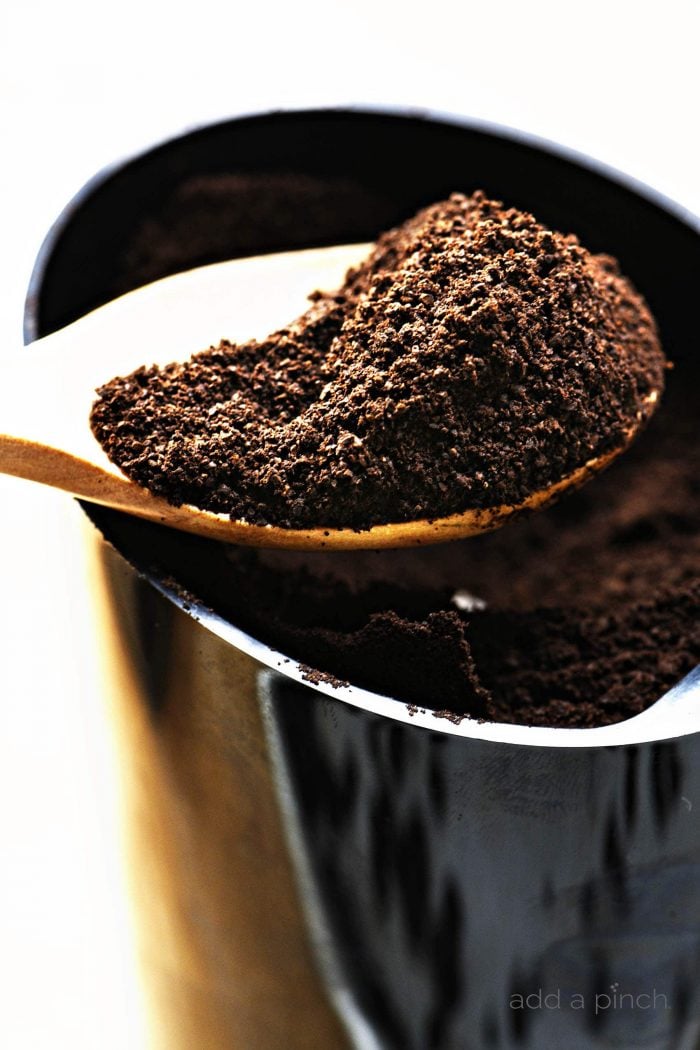 Here's my Homemade Espresso Powder recipe. I hope you enjoy it and the delicious recipes you create with it!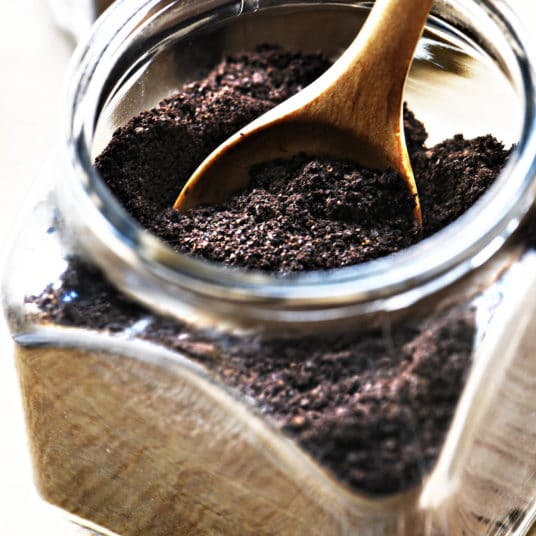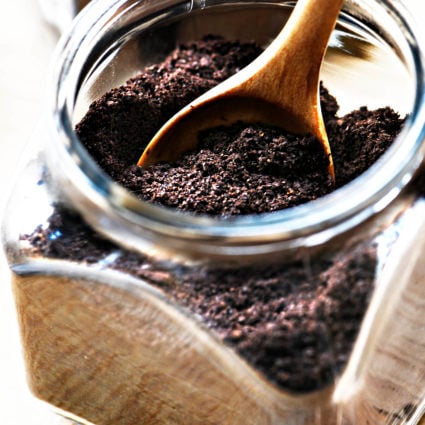 Espresso Powder Recipe
Espresso Power Recipe – Learn how to make your own espresso powder for baking! It is the secret ingredient of many professional bakers and now you can make it in your own home!
Instructions
Spread espresso beans in a single layer onto a baking sheet. Bake until lightly toasted and dried, about 1 hour. Remove from the oven and grind in batches in a coffee or spice grinder until finely ground.

Pour into a container with a tight fitting lid, such as a small Mason jar or spice jar, and store for up to 6 months.
Nutrition
Serving:
1
teaspoon
|
Calories:
3
kcal
Nutrition information is automatically calculated, so should only be used as an approximation.
Enjoy!
Robyn xo