Jump to Recipe • Print Recipe
Chocolate Banana Bread Recipe – Take your banana bread to a whole new level with this incredibly moist and delicious chocolate banana bread recipe! A definite family favorite!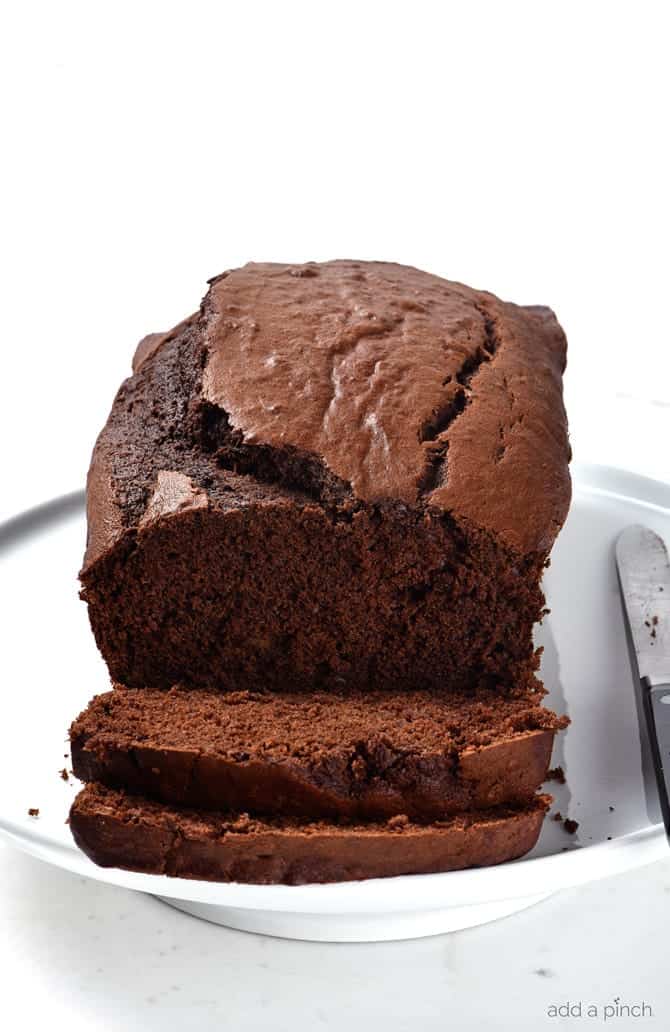 If you love banana bread, then I urge you to give this chocolate banana bread recipe I try soon! So rich and delicious, the flavor combination of banana and chocolate is perfect together! As much as my family loves our traditional  banana bread recipe, this chocolate version is one that is requested often and comes really close to nudging out the other as a family favorite!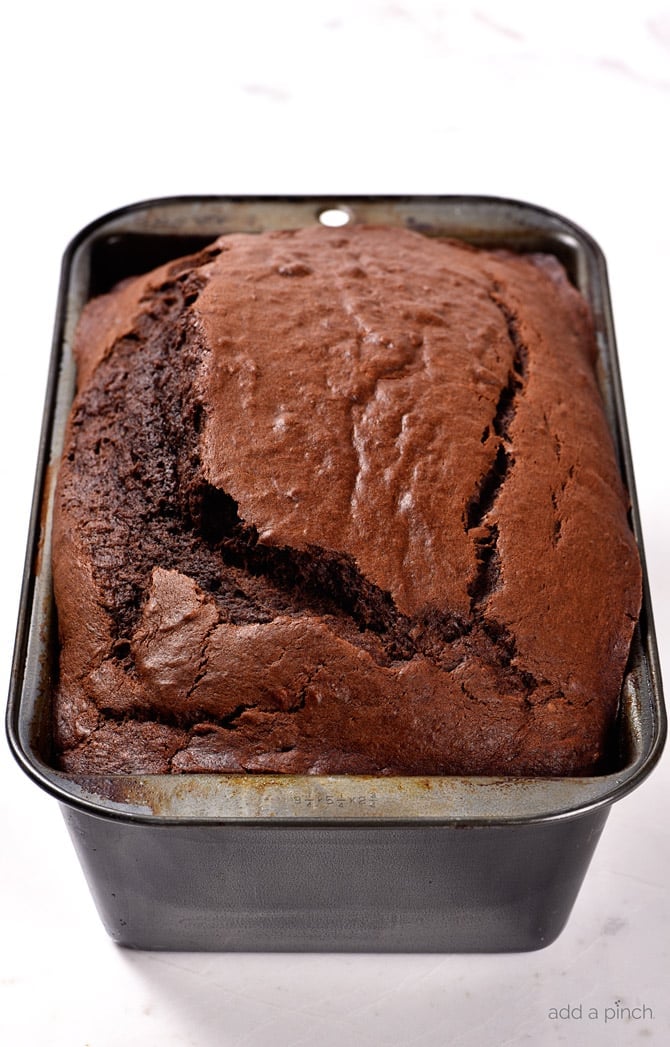 It has taken me a few years, but now I understand why my Grandmother Verdie would stash back bananas when she came home from the grocery store. We all knew that the bananas on the counter were for snacking, but those beside her bread box were reserved for the banana bread she'd be making in a few days. I'll admit that I've started doing the same. One bunch goes into the fruit bowl and another goes to the side for making banana bread.
Banana bread makes a great thing to bake, wrap up and take to work to share with coworkers or to a friend you think would enjoy it. But let me tell you, I think it is the best way to introduce yourself to a new neighbor who just moved in down the road. While my closet neighbor is my chickens and then my sister and brother-in-law, right up the street there are a good number of houses that were built right at the end of the last building boom. And banana bread is definitely a great method for welcoming the new neighbors into the area.
While the bread is comforting and delicious, it also rises to an impressive height making for a beautiful top. And after years of baking, I know that comes from the ingredients that I use and the methods that I use for baking. For baking, I always use White Lily Flour. It was the flour that my Grandmother Verdie used, my Mama used (and still uses), and that I wouldn't be caught without in my pantry. I can always depend on it producing lighter, fluffier, and more tender baked goods. It's no wonder it has been used by so many Southern cooks and bakers for so many years!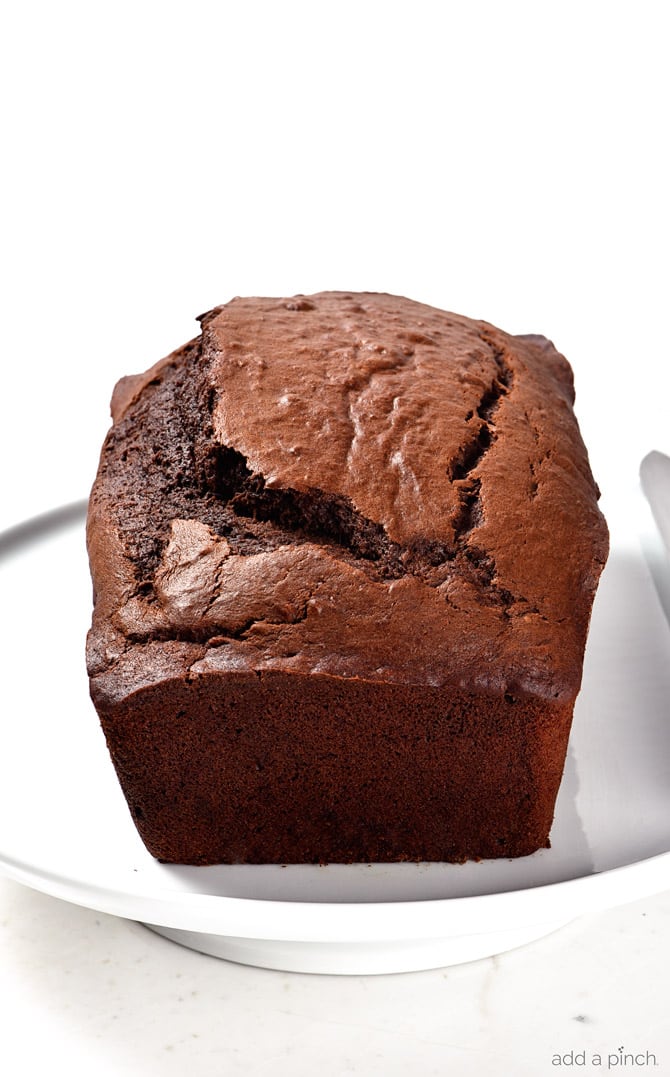 Here's my Chocolate Banana Bread Recipe. I hope you love it as much as we do!

Chocolate Banana Bread Recipe
Chocolate Banana Bread Recipe - Take your banana bread to a whole new level with this incredibly most and delicious chocolate banana bread recipe! A definite family favorite!
Author:
Robyn Stone | Add a Pinch
Ingredients
4 overripe bananas, mashed
1 cup dark brown sugar
8 tablespoons salted butter, room temperature
2 large eggs
1½ cups all-purpose flour
½ cup cocoa powder
¼ teaspoon espresso powder
1 teaspoon baking soda
½ teaspoon kosher salt
1 teaspoon vanilla extract
Instructions
Preheat oven to 350º F. Spray a 9-inch loaf pan with baking spray (such as Baker's Joy) or coat with butter and dust with all-purpose flour, being sure to shake out any excess flour. Set aside.
Mix bananas and sugar with electric mixer until well blended. Add butter and beat until smooth. Add eggs one at a time, fully incorporating after each egg.
Whisk flour, cocoa powder, and espresso powder in a medium mixing bowl until blended. Add flour/cocoa mixture to batter and mix until smooth. Add baking soda, salt, and vanilla extract and stir until well combined. Pour batter into prepared pan.
Bake until a wooden skewer comes out clean when inserted into the middle, about 1 hour.
Enjoy!
Robyn xo

Note: If you live in an area where White Lily® flour is not sold by your grocer, it is available online for purchase through the White Lily® website and such companies as Amazon. Here is a link to White Lily® Self-Rising flour and for White Lily® All-Purpose flour (which I use as my all-purpose flour).
Disclosure: I'm excited to continue working with White Lily® Flour.