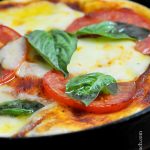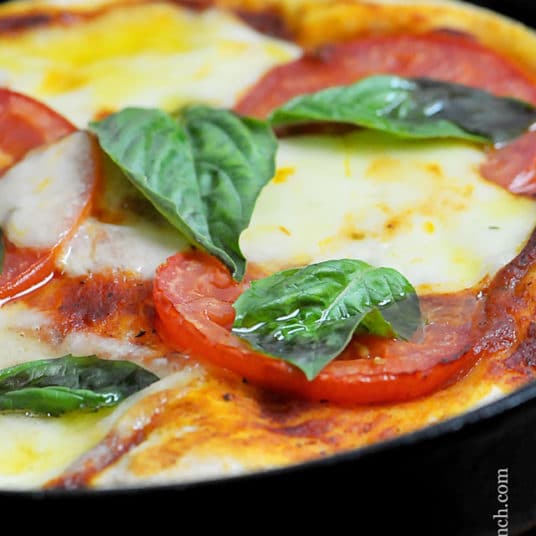 Print Recipe
Margherita Pizza Recipe
Margherita Pizza makes a classic, delicious pizza recipe that everyone loves. Get this family favorite Margherita Pizza for your next pizza night!
Preheat oven to 475º F. Drizzle 12-inch cast iron skillet with olive oil. Press pizza dough into the bottom of the skillet, creating a bit of an edge up the side of the skillet.

Spread pizza sauce on the pizza dough and layer with Mozzarella cheese and tomato slice. Drizzle with olive oil and sprinkle with salt and pepper.

Bake until edges of crust have browned and pizza has cooked throughout, about 15 minutes. Remove from oven and allow to rest for about 5 minutes.

Arrange basil leaves on top of pizza, slice and serve.