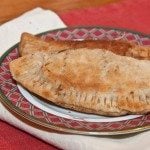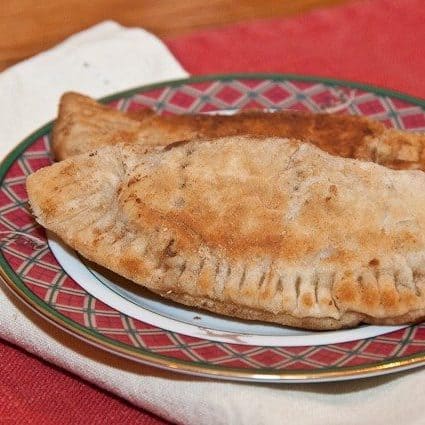 Print Recipe
Southern Fried Pies
Southern fried pies are a delicious treat. Filled with fruit and a crispy crust, this heirloom fried pies recipe is a treasure.
Cook your fruit with water and sugar in a medium saucepan for about 20 minutes.

Dust surface lightly with flour and roll out dough.

Cut out large circles of dough and roll out again.

Spoon fruit filling onto the center of dough.

Fold pie closed and press seams closed with tines of a fork.

Melt one tablespoon of butter per pie in a large skillet.

Place pie into skillet and cook until crispy, about 3 minutes.

Turn the pie and cook on the other side.

Remove from skillet and drain on paper towels.