Southern fried pies are a delicious treat. Filled with fruit and a crispy crust, this heirloom fried pies recipe is a treasure.
It was always a special day when Grandmother Verdie made her southern fried pies. She'd have them filled with apples or peaches and sometimes pears cooked to the perfect balance of sweet and tartness.
She knew they were one of my very favorite things she made and would call our house to let us know she was about to make fresh pies and to see if my sister and I wanted to come help her. And of course we did. Helping Grandmother to make her pies meant we were the first people to get to test them to make sure they were right. She would place a hot fried pie on a plate, cut it in half, give us a glass of milk each and ask us to let her know if it tasted alright. They always did.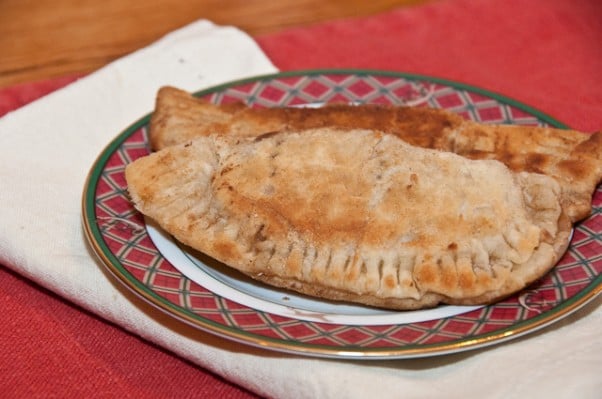 When I married, Grandmother gave me a notebook filled with her recipes that she'd written down for me. I could tell by the writing how it must have pained her to write them with her arthritis, but never the less, she'd included all of my favorites.
My mother stayed with us some over the holidays and we spent a little bit of time in the kitchen together – cooking, talking, and laughing. We made Grandmother's fried pies and just couldn't wait to try that first one to be sure it was just right. I was immediately taken back to Grandmother's kitchen and my childhood, surprisingly, not too far gone.
Here's how Grandmother made her southern fried pies.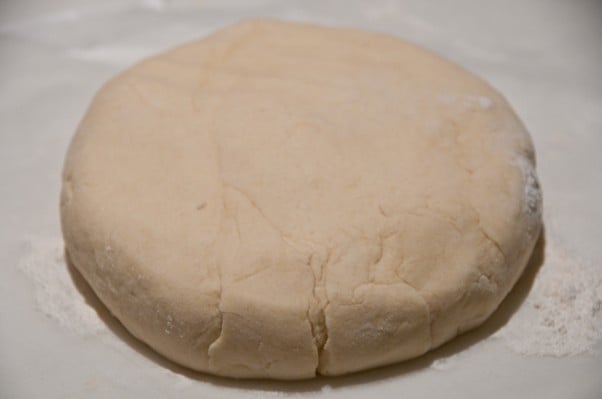 You'll need your favorite pie dough. I recommend a soft, sturdy dough for these pies. You can also used canned biscuits.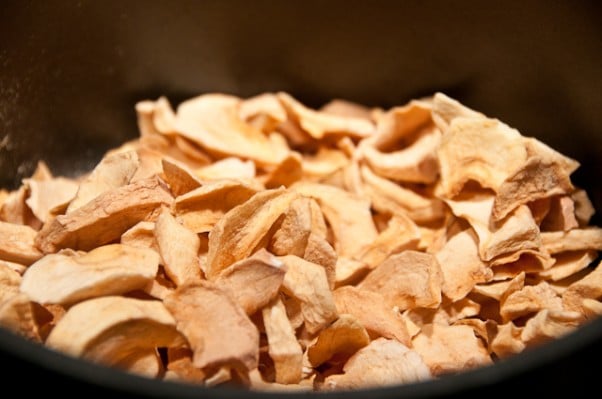 Grandmother always preferred to use dried fruit for her pies, but you could use fresh fruit if you needed to.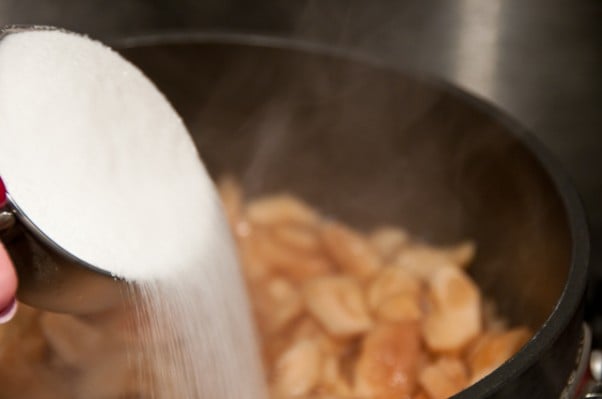 Add water and sugar to your fruit and simmer for about 20 minutes.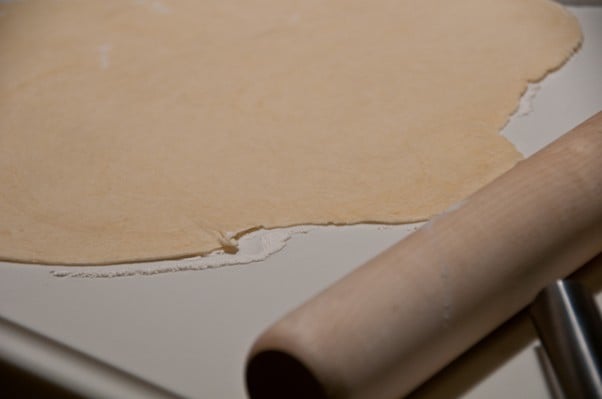 Roll out your dough on a lightly floured surface.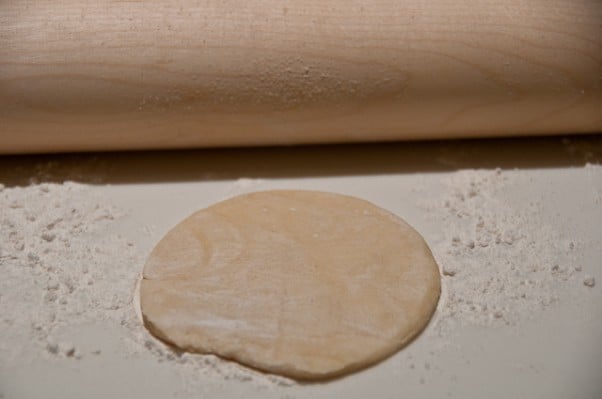 Cut out a large circle of dough. I like to use the largest biscuit cutter I have for this.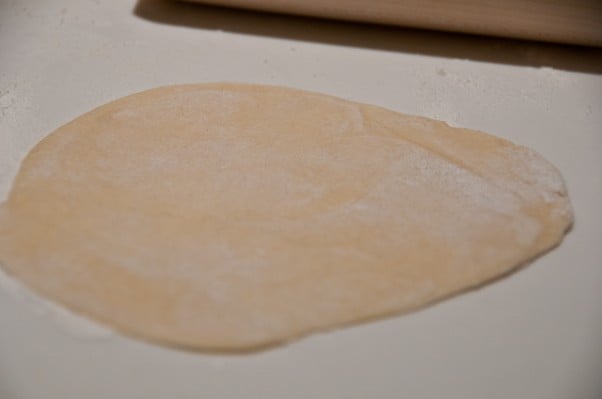 Now, roll out that piece of dough even thinner. Not too thin that you can see through it and that it would tear, but fairly thin.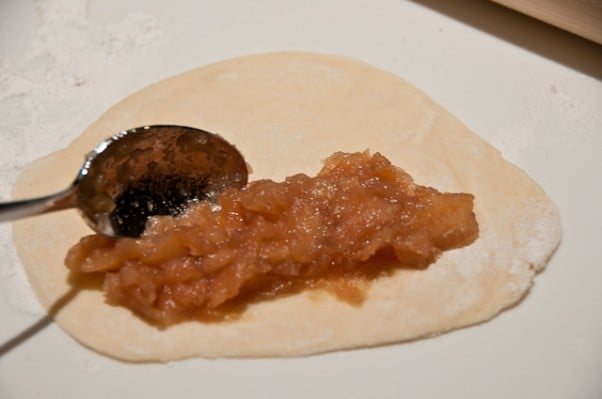 Spoon some of your fruit filling into your dough. Don't get skimpy here. This is the best part.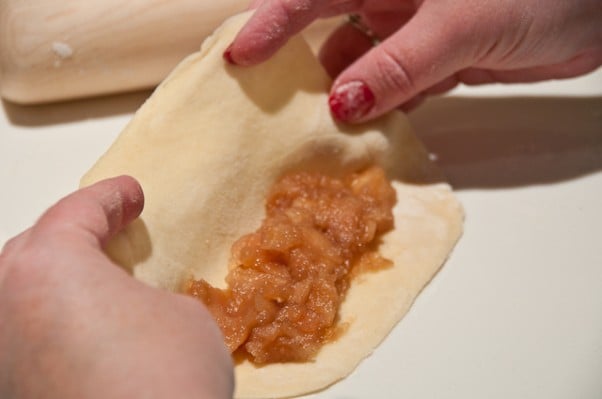 Fold one half of the dough over the other.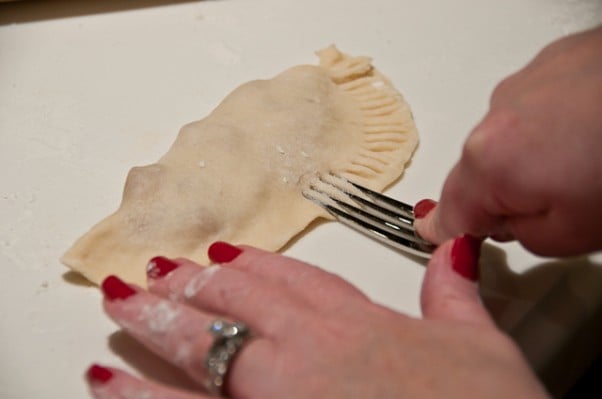 Press edges of pie closed with the tines of a fork.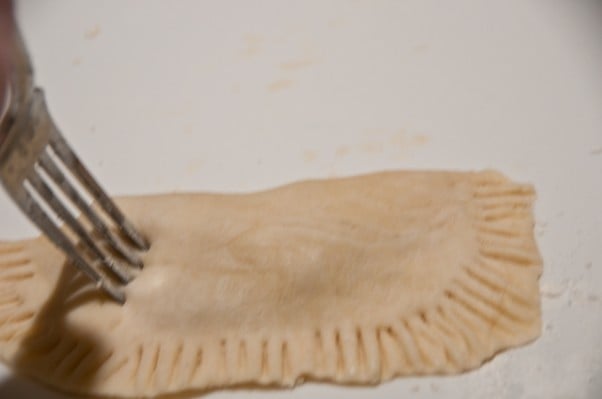 Now prick the top of your pie a few times with your fork to allow heat to escape while your pie is cooking.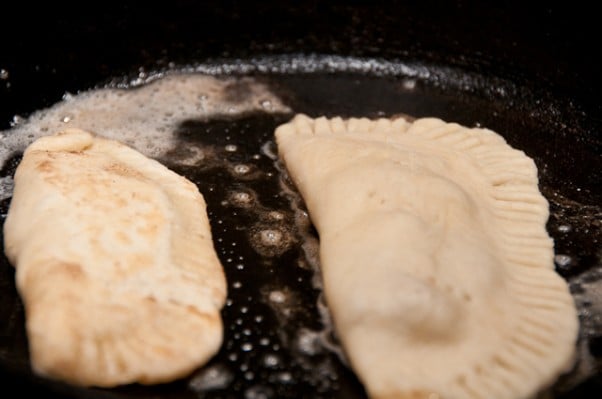 Fry your pies in a cast iron skillet over low to medium heat with about a tablespoon of butter per pie. Cook your pie about 2-3 minutes on one side, until crispy, and then flip and cook the other side of the pie.
About half-way through cooking all of your fried pies, you'll need to wipe the browned butter out of your skillet to prevent your pies from tasting burnt on the crust. Whenever you see your skillet with too much browned butter, just take a quick break, wipe your skillet down with a paper towel, and start back cooking.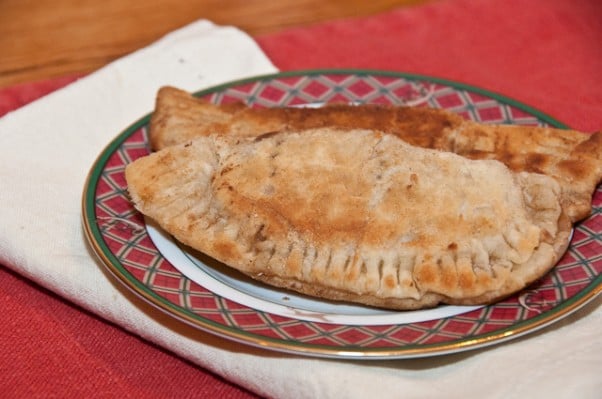 And be ready to enjoy the best southern delicacy you've ever put in your mouth.
Here's Grandmother's Fried Pies recipe. It is a family treasure!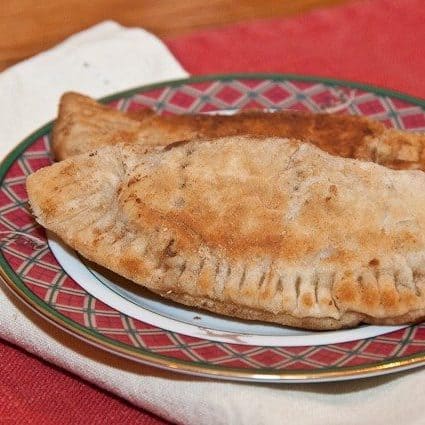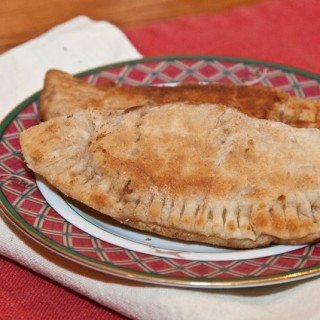 Southern Fried Pies
Southern fried pies are a delicious treat. Filled with fruit and a crispy crust, this heirloom fried pies recipe is a treasure.
Ingredients
double crust pie dough,

your favorite

4

cups

dried fruit

,

or fresh fruit

1

cup

granulated sugar

water

,

enough to cover fruit

flour

,

for rolling dough

12

tablespoons

butter
Instructions
Cook your fruit with water and sugar in a medium saucepan for about 20 minutes.

Dust surface lightly with flour and roll out dough.

Cut out large circles of dough and roll out again.

Spoon fruit filling onto the center of dough.

Fold pie closed and press seams closed with tines of a fork.

Melt one tablespoon of butter per pie in a large skillet.

Place pie into skillet and cook until crispy, about 3 minutes.

Turn the pie and cook on the other side.

Remove from skillet and drain on paper towels.
Nutrition
Calories:
455
kcal
|
Carbohydrates:
49
g
|
Protein:
3
g
|
Fat:
28
g
|
Saturated Fat:
14
g
|
Polyunsaturated Fat:
0.5
g
|
Monounsaturated Fat:
3
g
|
Trans Fat:
0.5
g
|
Cholesterol:
50
mg
|
Sodium:
117
mg
|
Potassium:
153
mg
|
Fiber:
3
g
|
Sugar:
24
g
|
Vitamin A:
351
IU
|
Vitamin C:
0.2
mg
|
Calcium:
32
mg
|
Iron:
2
mg
Nutrition information is automatically calculated, so should only be used as an approximation.
Serve plain or with a sprinkle of powdered sugar and cinnamon or a scoop of ice cream.
Enjoy!