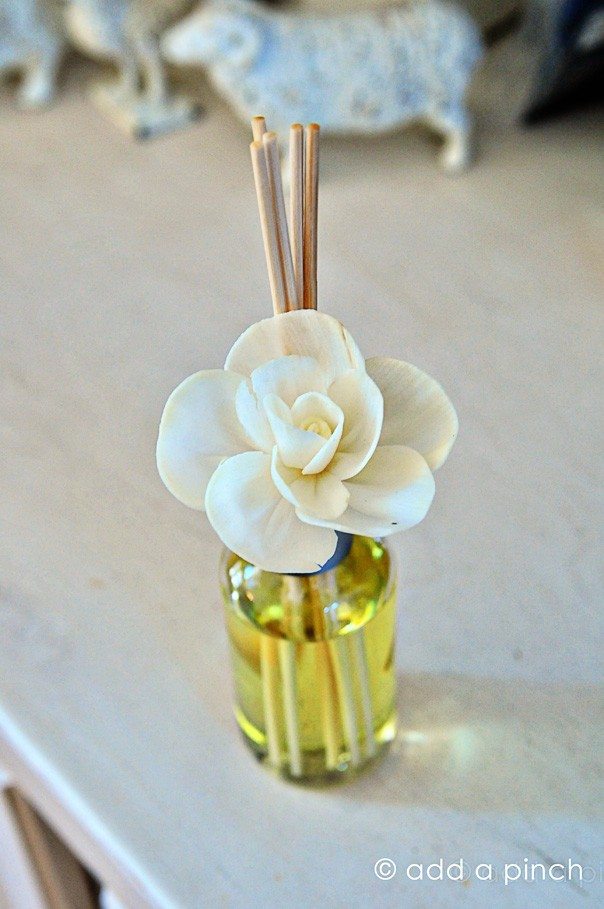 I'm a sucker for perfume. My bathroom counter and dressing table have a collection that includes a pretty varied assortment picked up based on my mood. With my love of perfume, I guess it's no wonder that I love room sprays, candles and such.
But, for my home, I get rather picky. I'm a lot pickier on that fragrance than I am for a perfume that I wear.
I guess it's because I don't consider a fragrance for the house as a "personal" fragrance. It has to really fit well for everyone.
Who am I kidding? I totally buy the fragrances that I love the most, but do think about my husband and son when I'm making the selection. I know smells that each of them do not care for, so I steer clear from those. Otherwise, I go for what I like.
During the winter months, I like warm, homey scents like vanilla or cinnamon. But during the warmer months, I want citrus and fruity and smells like fresh linen.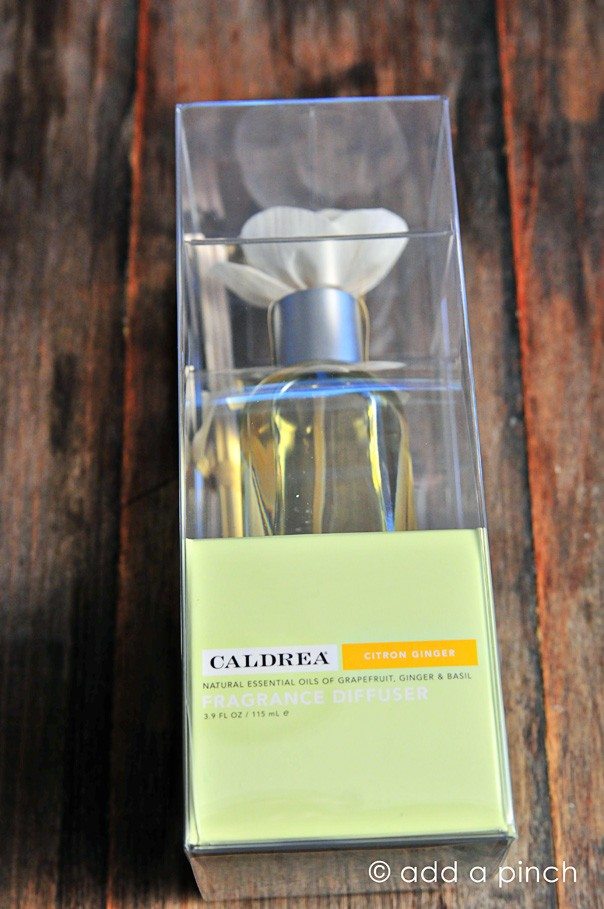 A while back I found a line by Caldrea at Target that I absolute fell in love with. It's called Citron Ginger and I proclaim it to be the perfect home scent for summer.
It is amazing!
It comes in candles of all sizes, but I really, really was taken with these cute bottles with the diffusers and blooms.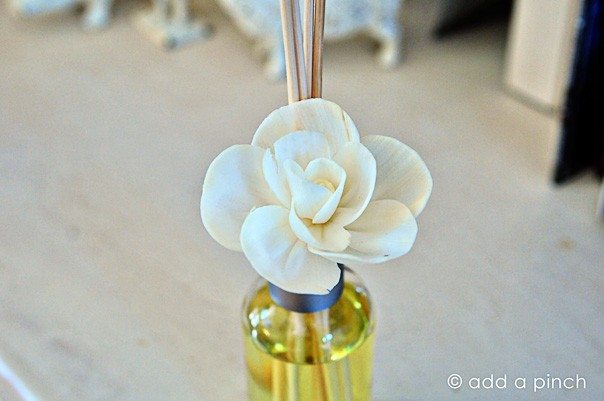 I think the bloom is what caught my eye in the first place. Anyway, how this diffuser works is similar to all of the other diffusers that I've ever used, except… now this is the coolest part, the bloom becomes part of the diffuser as well. Fragrance oils are drawn up into the bloom and it helps to give off the fragrance.
In my opinion, not only is this little baby just beautiful, but that design feature is brilliant!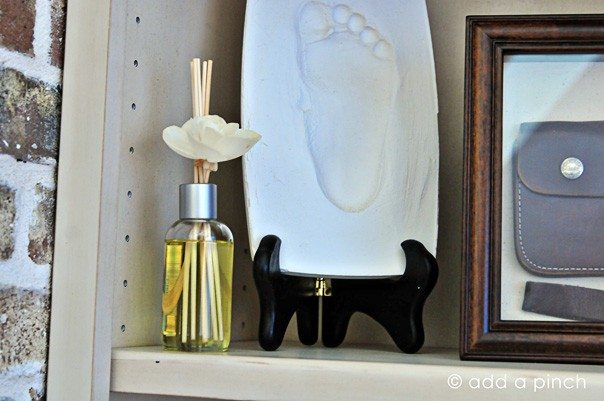 Normally, I would put my diffuser bottles behind a photograph or somewhere that it wouldn't really be seen. But, I've made a little exception for these.
I just like looking at them.
If you shop at the Target closest to me, I apologize. As soon as they stock more on the shelves, I buy them. I'm too afraid something will happen and they'll discontinue my favorite room fragrance ever.
If you shop at a different Target, you need to stalk the shelves for this stuff.
Disclosure: Only my local Target knows who I am. That's because I make frequent trips each week and always leave with more than I went after. Well, except for that one time when I left without buying anything. I think I must have had a fever that day or something. In other words, this is not a compensated, sponsored, requested, or talked-about post in any way, shape or form. I just love this stuff! Now, if you know someone from Caldrea, would you ask them to ship me a case? My Target clerks are starting to look at me a little bit funny.