Creating your personalized meal plan is quick and easy using your Recipe Collections on Add a Pinch.
Once you Create an account or Login, click on Saved Recipes.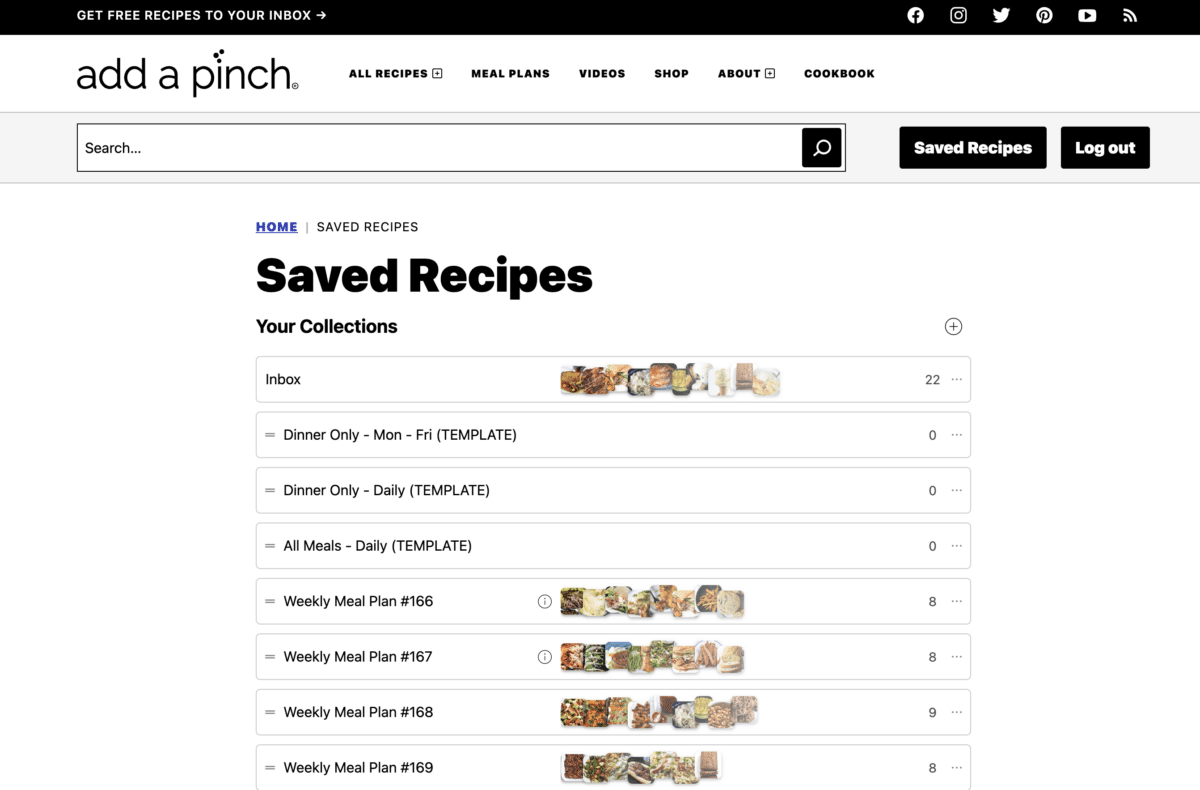 Then, you can select one of the Meal Plans we have created or choose from one of the meal plan templates that we have created, allowing you to create your own meal plan.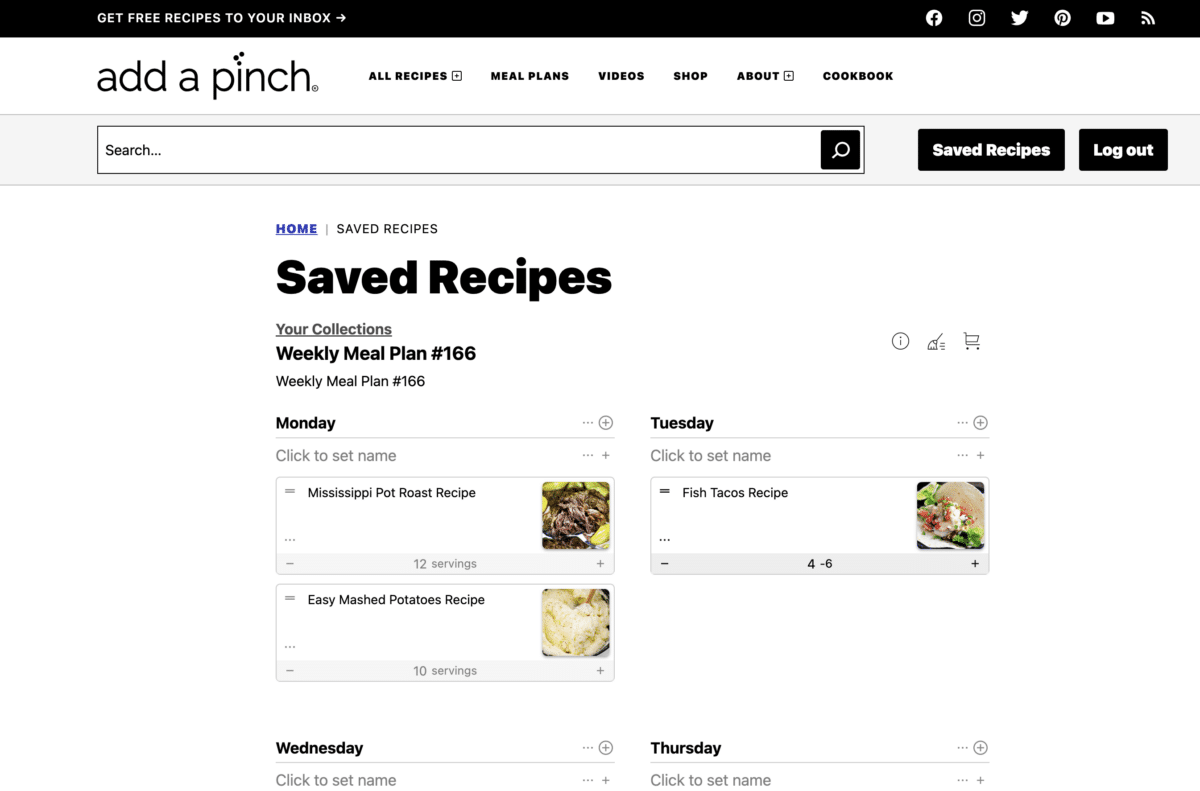 Click on the plus sign beside the day of the week to add items to your meal plan. You can also move items by clicking on the double horizontal lines beside the recipe name and dragging the item to another day of the week.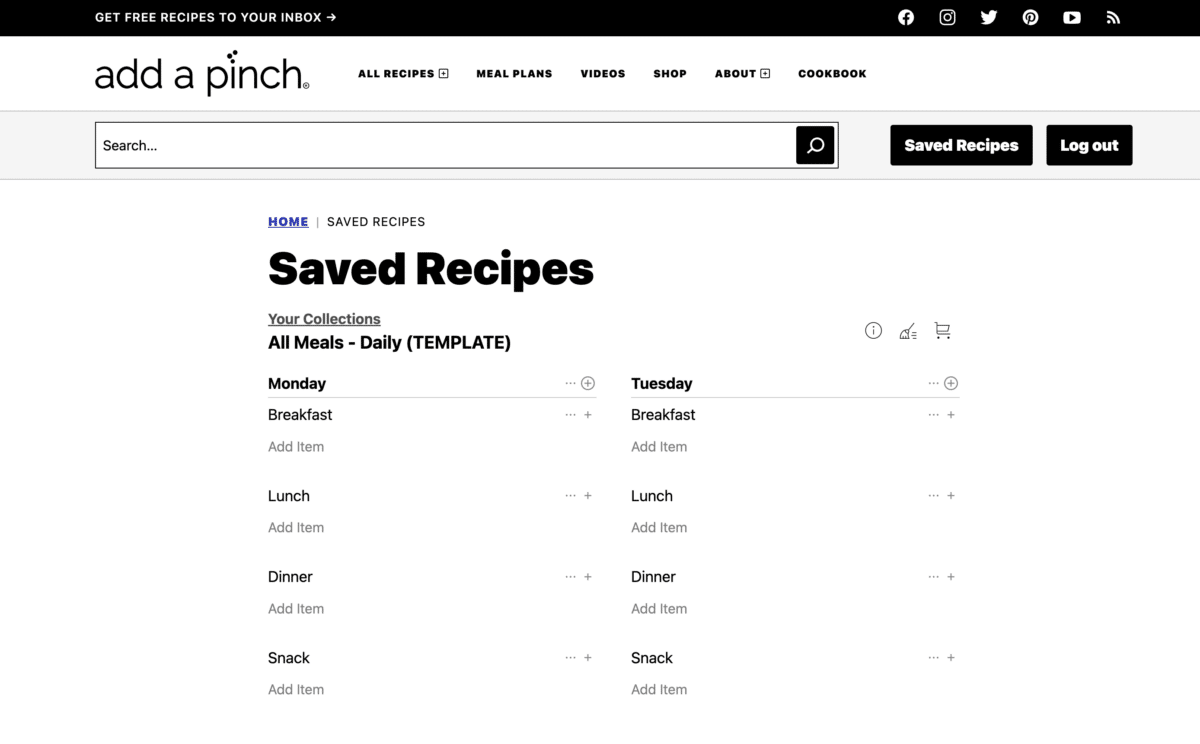 You may also want to create your own meal plan from scratch. We've created templates that include All Meals – Daily (Breakfast, Lunch, Dinner, and Snack for 7 days a week), Dinner Only – Daily (Dinner for 7 days a week), and Dinner Only – Monday through Friday (Dinner for 5 days a week). Select the one that fits your needs.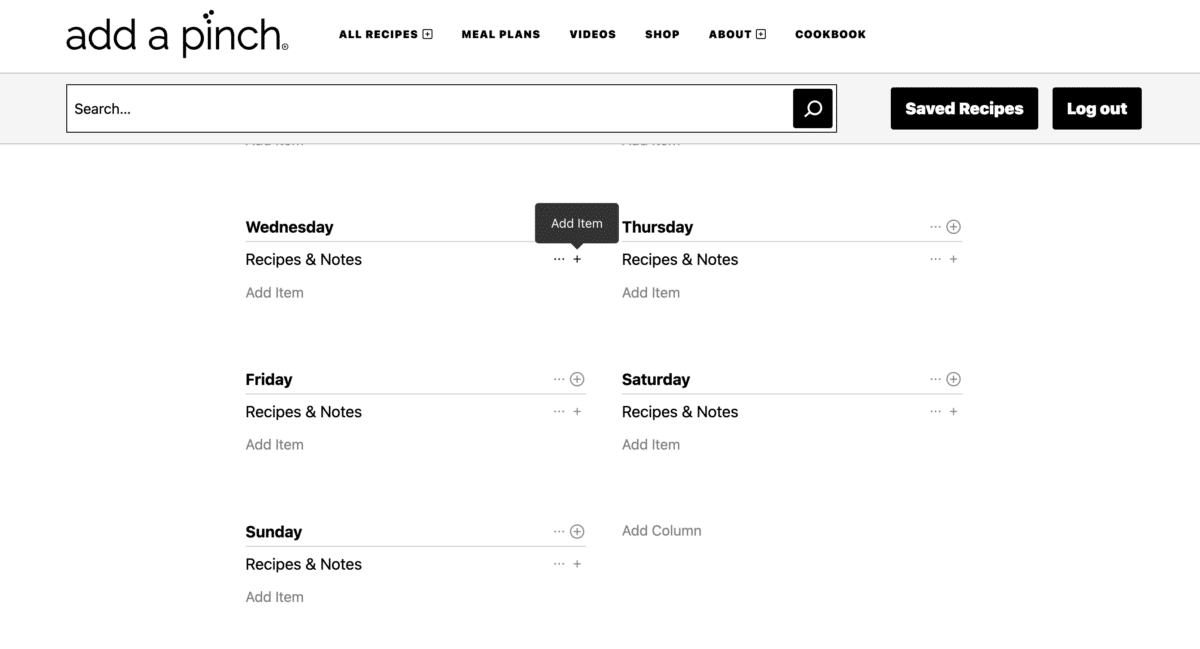 Click the plus sign beside Recipes & Notes and begin adding items to your meal plan.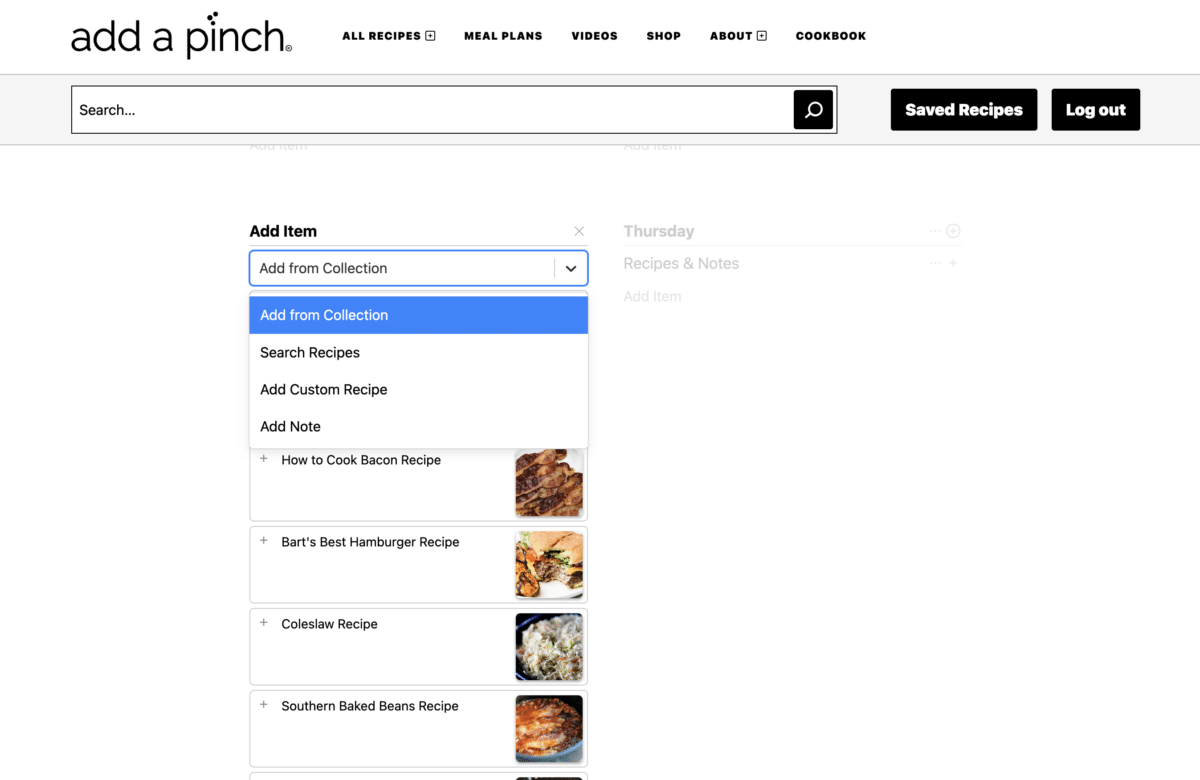 You are able to Add from Collection (recipes you've already saved), Search Recipes (searches across Add a Pinch for recipes based on your search criteria), Add Custom Recipe (add your recipe to your collection), and Add Note (I love to note any changes or specific meal prep things that I'll need to do).
Recipe Collection Tutorials
How to Create a Meal Plan
If you have any questions, please let us know. We are here to help!
Robyn xo