Shopping Lists are now available for Meal Plans beginning with the Weekly Meal Plan #166 as well as all new meal plans you create.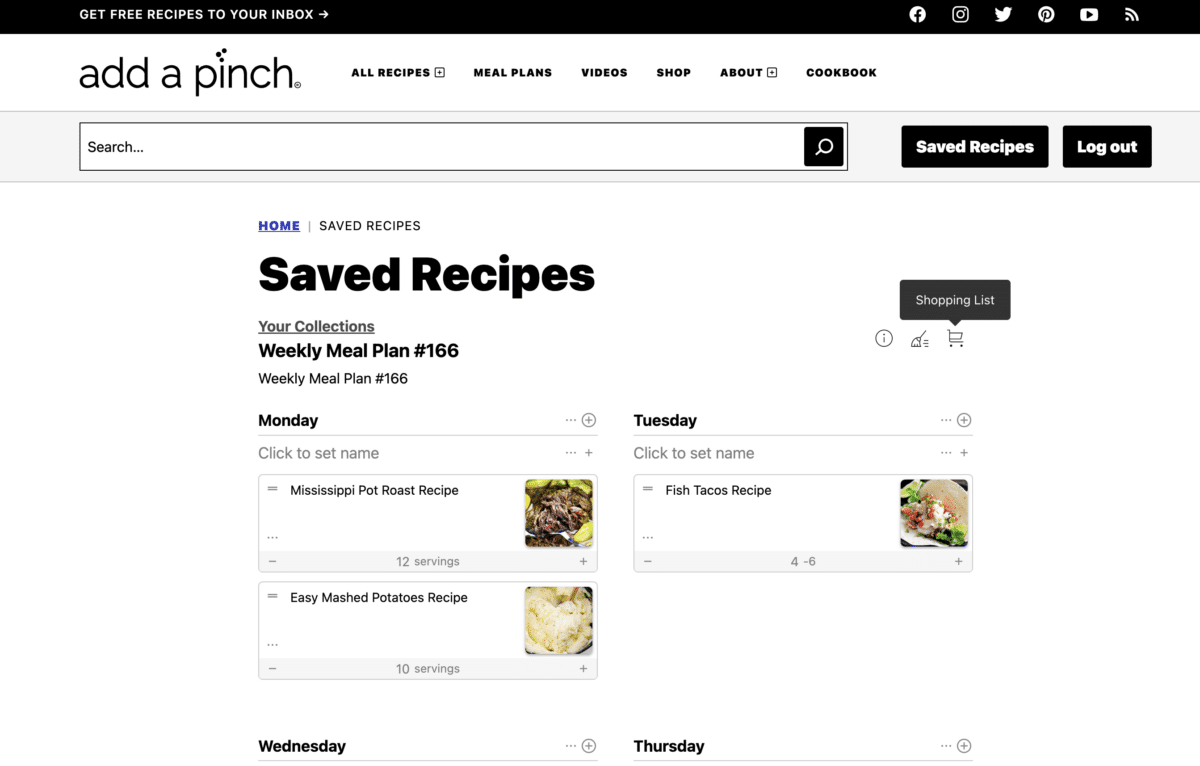 Select the Meal Plan you would like to generate a Shopping List. Then, click on the shopping cart icon in the top right corner of the Save Recipes area.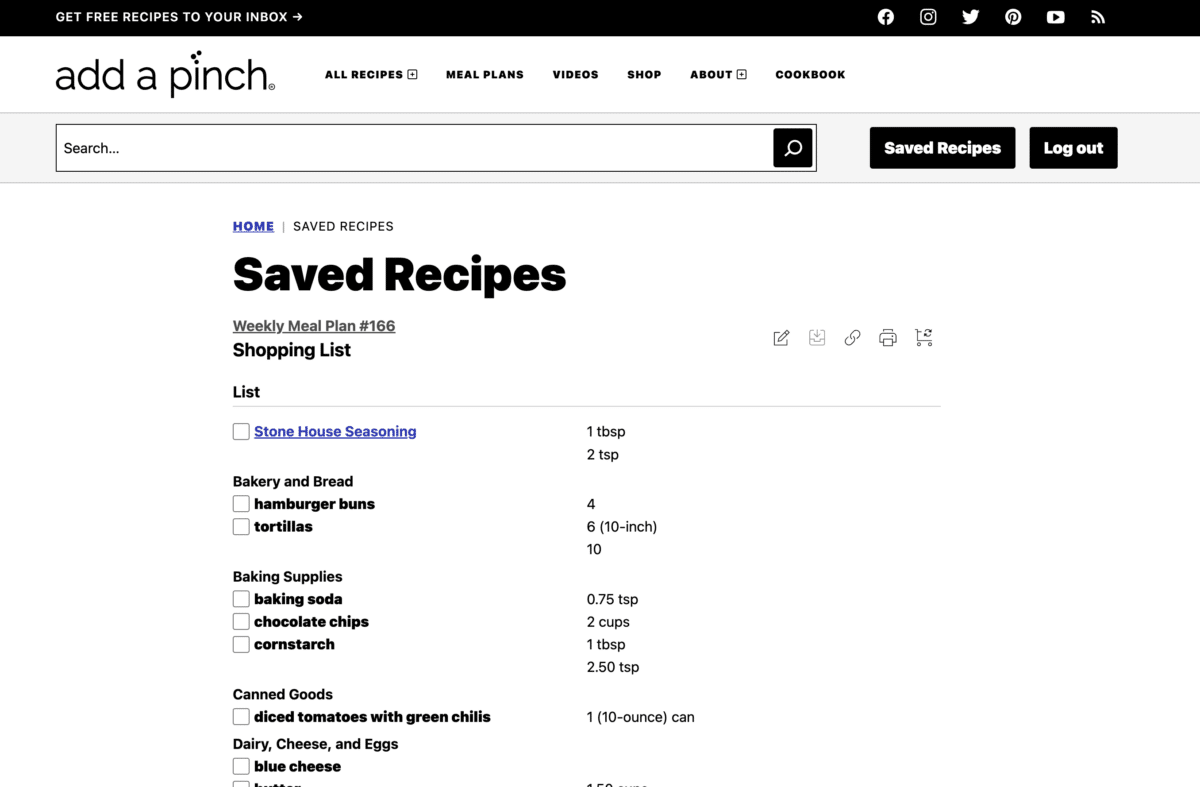 A Shopping List will be generated with the ingredients included in the recipe.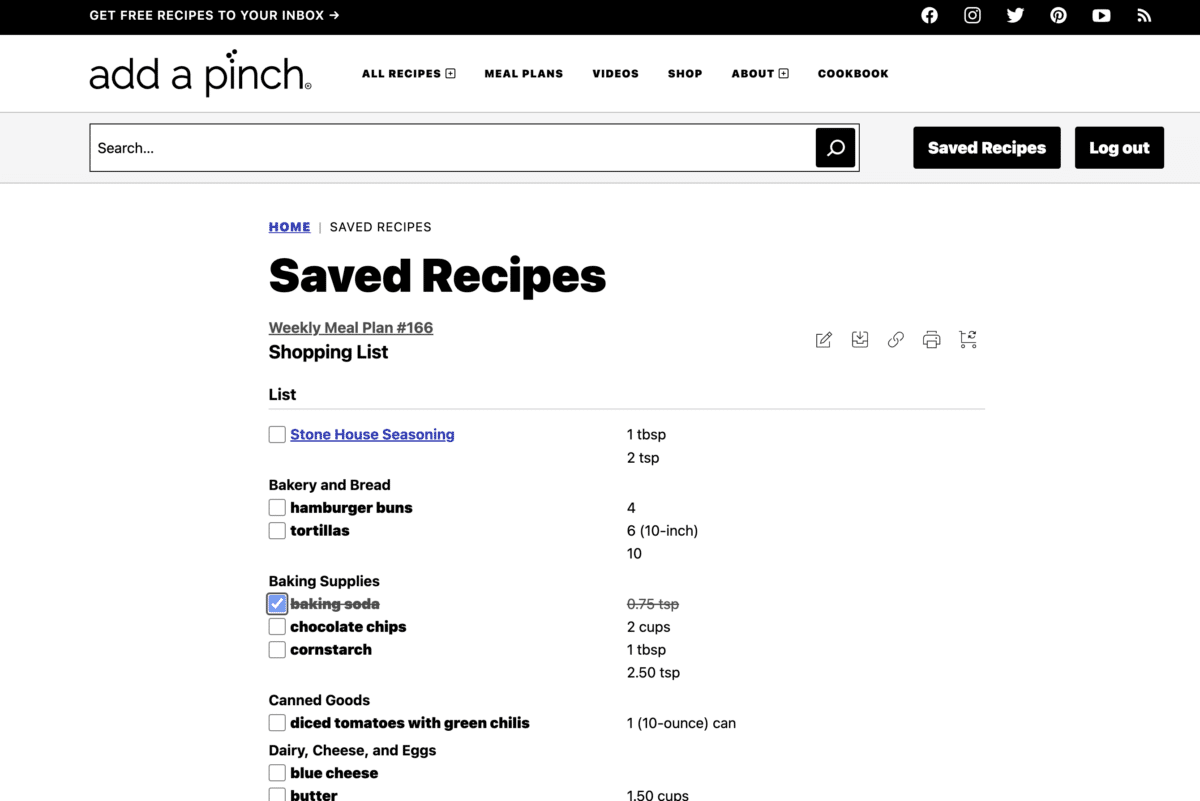 You can check the box to the left of any ingredients that you do not need to purchase.
Once you have reviewed your Shopping List and marked any that you do not need, you can download the list, send a link to the list, print the list, or even regenerate it if you have made additional changes. These icons are in the top right area of the Saved Recipes section.
Recipe Collection Tutorials
How to Use Shopping Lists
If you have any questions, please let us know. We are here to help!
Robyn xo