Saving recipes is a great way to "bookmark" your favorite Add a Pinch recipes, meal plan for the week or special occasions, or print your shopping list before grocery shopping. Here's how to save recipes in a few easy steps.
Look for the "Save Recipe" and "Save" buttons on each recipe as you are browsing Add a Pinch.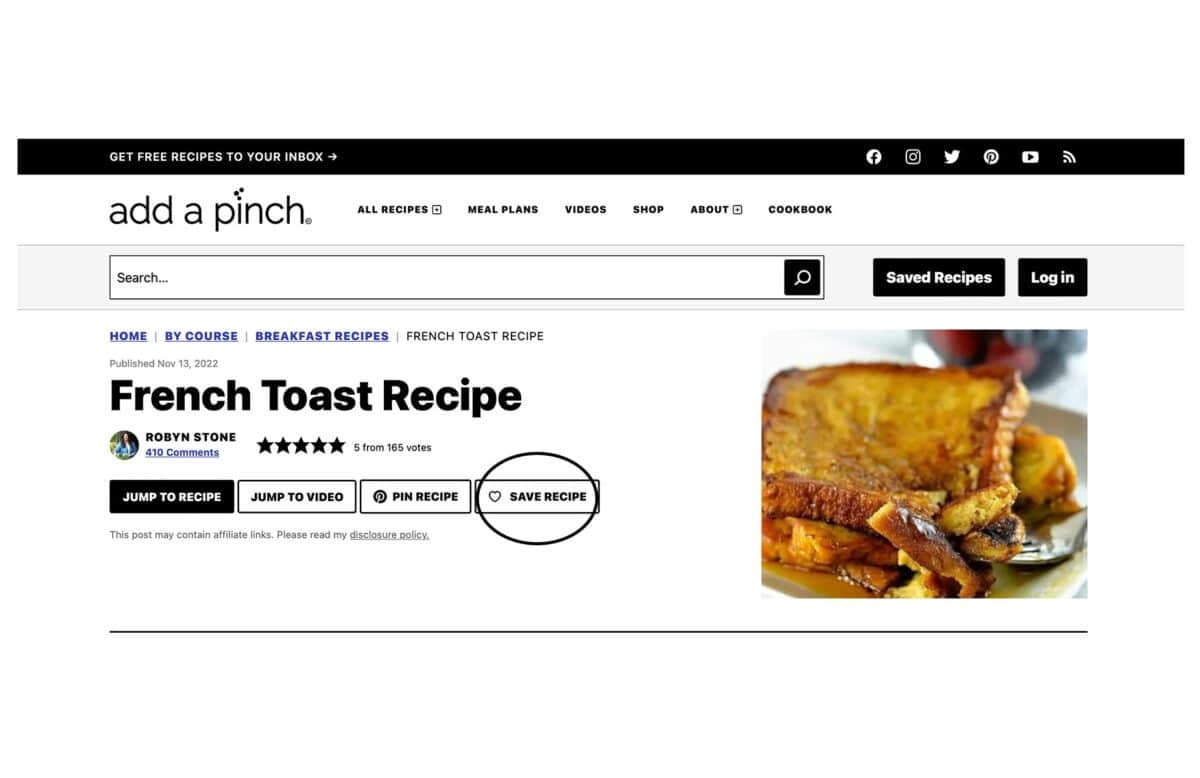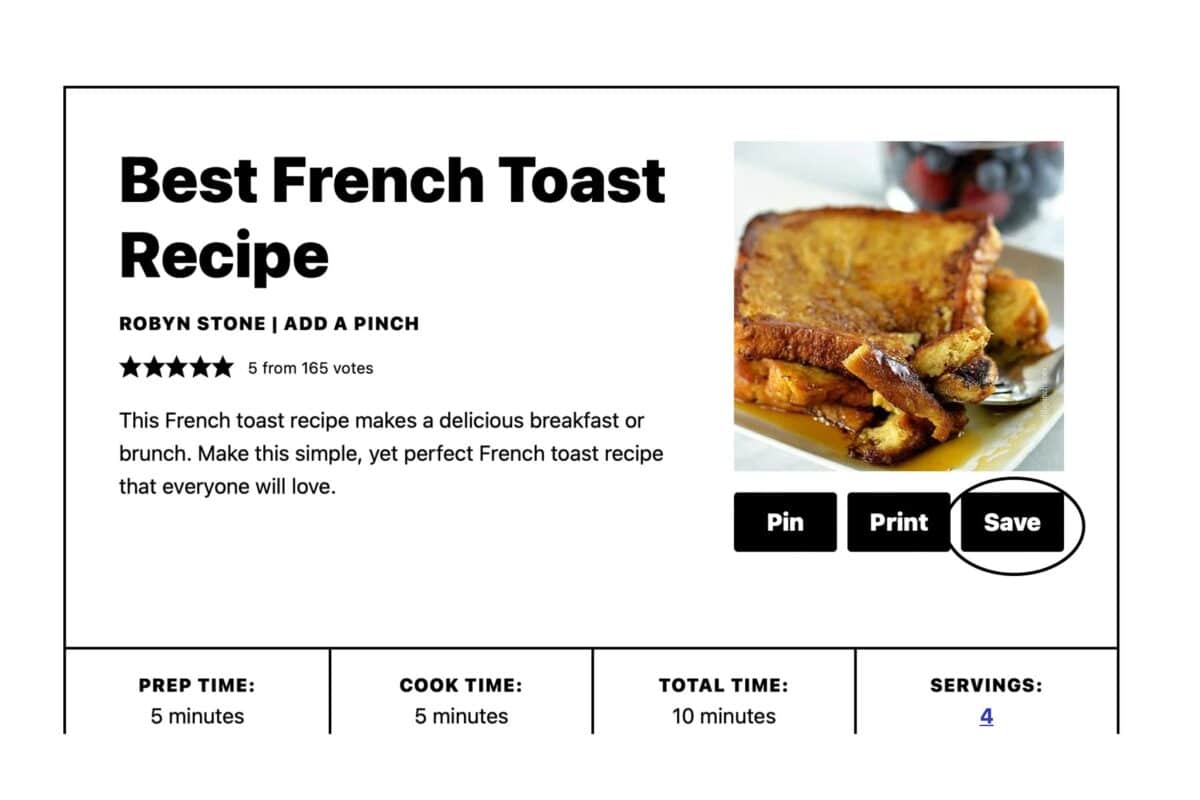 Once you click on either the "Save Recipe" or "Save" button they will change to read "Saved".
After you have saved a recipe, there are multiple ways you can access your saved recipes on Add a Pinch.

Clicking on the button you used to save the recipe (either at the top of the recipe post or in the recipe card).
Clicking on "Saved Recipes" at the top of the web page

To view or manage all of your Saved Recipes, simply click on "Inbox" to the left in the block or on the number to the right of the block. This will display all of the recipes that you have saved to your Saved Recipes collection on Add a Pinch.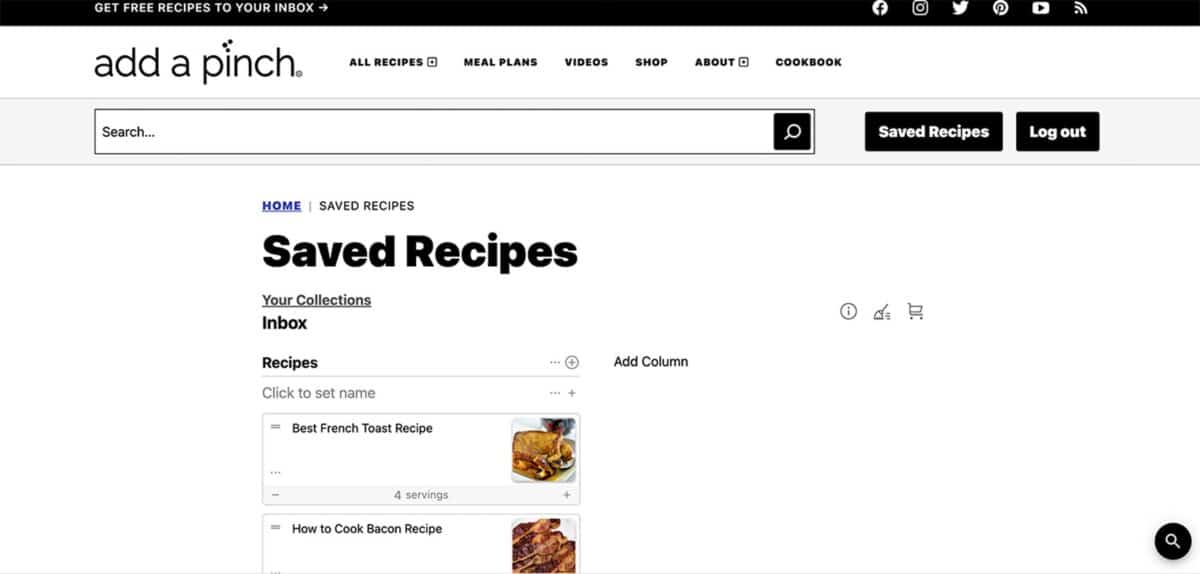 To view a Saved Recipe, click on the name or the image of the recipe that you would like to view.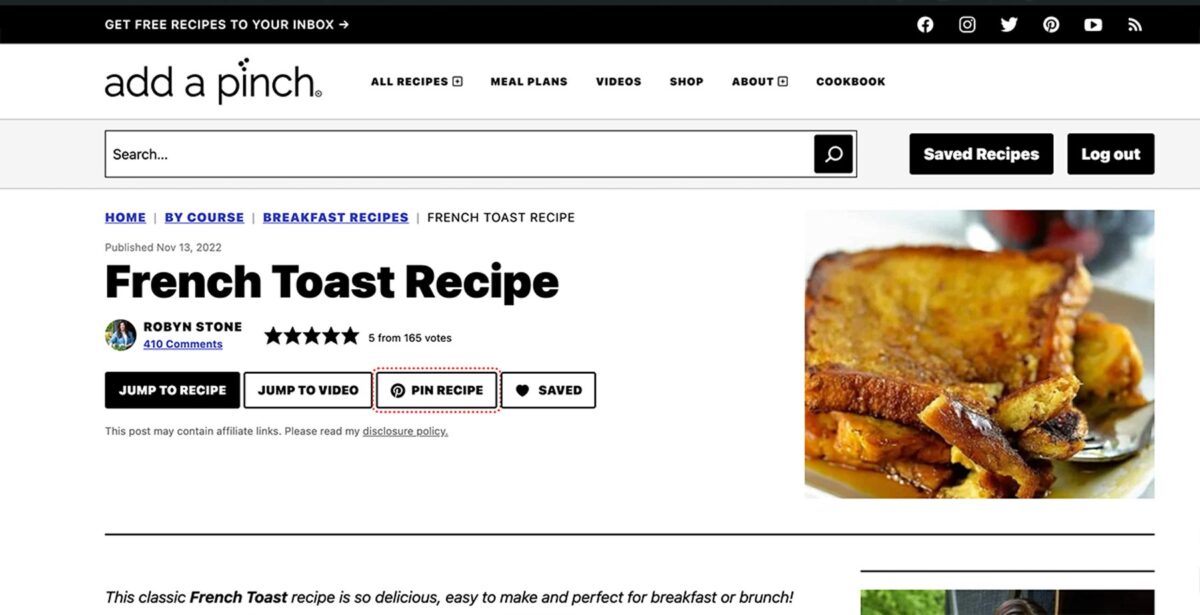 You are able to view the full recipe post which includes the recipe instructions, any video available for the recipe, and the recipe card.
Recipe Collection Tutorials
How to Save Recipes
Please let us know if you have any questions or need any help with saving recipes! We are happy to help you!
Enjoy!
Robyn xo