Welcome Back to Mingle Monday!
I am so excited about Thanksgiving week finally being here!
Since Little Buddy was first born, I've taken the weeks between his birthday and Thanksgiving to write a letter to myself about our time together. I love to read back through the previous years' letters realizing how much we've experienced in the ten short years since our baby was born.
I also realize how much my letters have become gratitude letters as well. Letters written to remember all of the major achievements we've experienced throughout the year as well as gratitude for the lessons learned from the moments that weren't our very best. For each and every moment, I'm thankful.
Thankful for the opportunity to be the mother to the son of my dreams.

Thankful for the joys of being a wife to a man who amazes me each and every single day.

Thankful for growing up with loving parents who made sure I knew how much they cared.

Thankful for a friend who I am also fortunate enough to call my sister.

Thankful for my husband's parents raising their little boy to be a great man and hopeful that I can do the same.

Thankful for the freedoms we enjoy that so many before us paid the price to provide.

Thankful for those who continue to fight to maintain that freedom both in large and small ways.

Thankful for the birds that sing, the sun that shines, the wind that blows and their Creator I know.

and my list goes on…

and on…

and on…
And this year, I want to make sure you know how grateful I am for each and every one of YOU!
I look forward to sharing with you and love hearing from you as well. To know that you take the time to read, response and participate in the Add a Pinch community means more to me than you'll ever know. You are my extended family now – the ones that you look forward to seeing at the family reunions – favorite aunts, uncles and cousins you always try to sit beside and hear their stories.
Because of you, the Add a Pinch community continues to grow and grow of which I am so very thankful. And just like at those family reunions, there is always room for plenty more. We'll have lots more to talk about that way!
So this week for Mingle Monday, I wanted to share with you some ideas I love for focusing on our blessings with a grateful heart.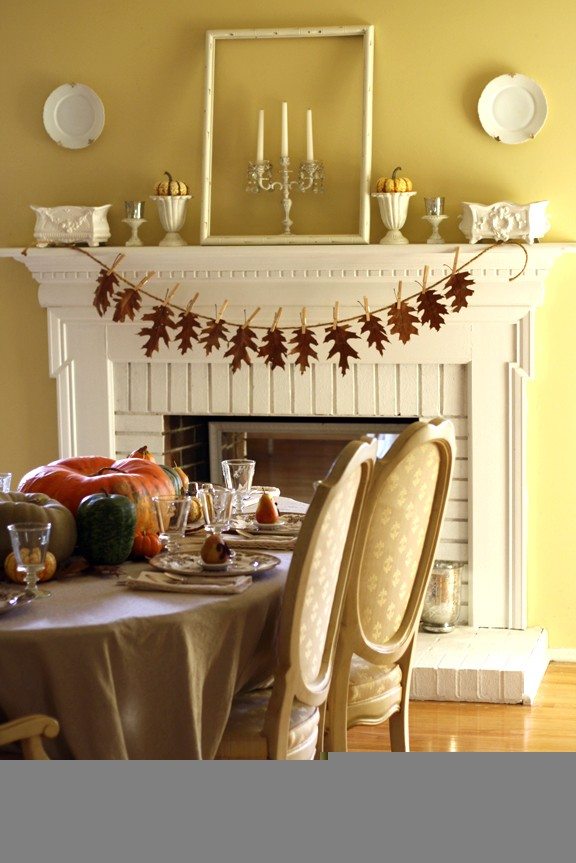 A Grateful Garland from Wenderly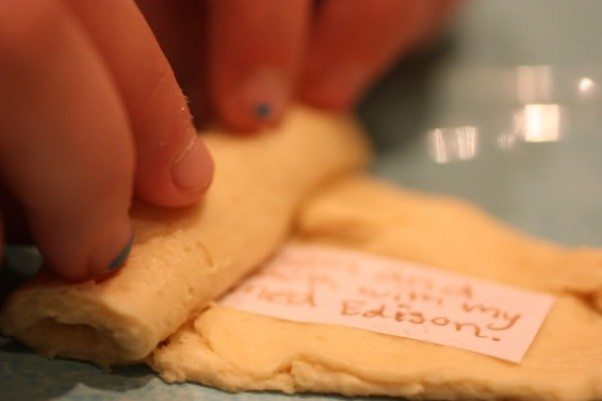 Grateful Rolls from Balancing Beauty and Bedlam
I am grateful for what I am and have.
My thanksgiving is perpetual…
O how I laugh when I think of my vague indefinite riches.
No run on my bank can drain it
for my wealth is not possession but enjoyment.  ~Henry David Thoreau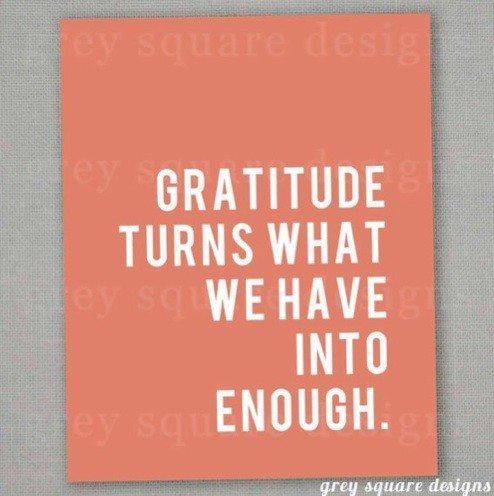 Gratitude art from Grey Square Designs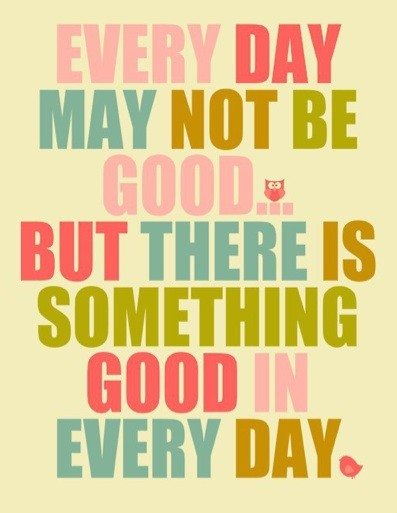 Everyday gratitude from ZsaZsa Bellagio via Pinterest
So tell me, what are you grateful for today?
Mingle Monday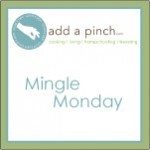 So, now. It's your turn!
Are you ready to mingle?
You're welcome to share a favorite thing you've made – craft, sweet treat, meal, photograph, or even decor.
I look forward to seeing all you've made!
Simply add your link below and include a link in your post to addapinch.com to share all of the great ideas linked up with your readers. It's that easy!

');