Blue Scrubs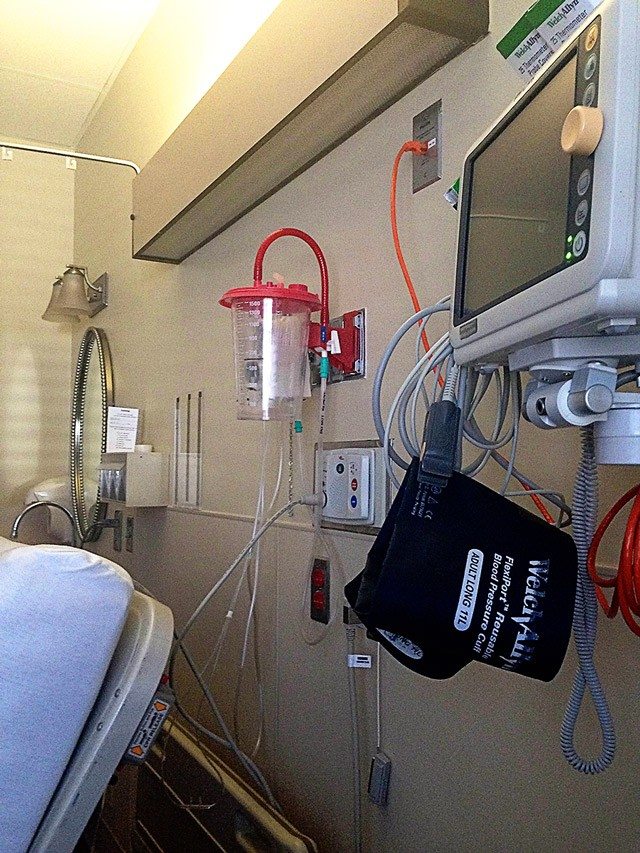 My mother graduated from nursing school as a registered nurse the same year that I graduated kindergarten and should have received a degree myself if they happened to be giving them out in treehouse loitering. My kindergarten boasted a huge treehouse right beside the playground area and it was my favorite thing about kindergarten, hands down. Well, that and the grape popsicles and scratch and sniff Strawberry Shortcake stickers you were awarded if you were nice all week. I lived for those stickers, but only collected a few.
Anyway, back to my mother. She makes her worst patient. She always thinks that she'll feel better "in a little bit" and would rather wait and see than go to the doctor on most occasions. So, you can imagine how surprised I am when she tells me that she needs to go to the doctor. When she says those words, I drop everything I'm doing and go. I know she must be sick.
During her visit with the doctor yesterday, she tells him, "I need you to figure out what this is. Maybe you should admit me and make sure it isn't anything serious." I've never heard Mama say those words or anything remotely similar. It just isn't her. Her doctor admitted her immediately and began a round of tests last night and again this morning.
I stayed with her through a rough night and no sleep for her, or me. This morning they came to take her for another test and shortly thereafter a gentleman in blue scrubs walks into her room.
Blue Scrubs walks towards where I am sitting on the far side of the room and says, "Excuse me, m'am, I'm here to check the oxygen."
Beside me and behind the bed are all sorts of machines where they've been monitoring everything for Mama since she arrived. Thinking he needed to that area, I slid my chair over slightly.
Blue Scrubs continues towards me and says, "Bless your heart, you must not be feeling well at all."
As I look up, he has the thing they clip onto your finger to check your oxygen levels opened and headed toward my hand.
I couldn't help but start laughing as I said, "I'm happy to help you test it, but I'm not the patient."
I haven't seen Blue Scrubs again, but at least it was a funny reminder why a sleepless night isn't part of anyone's beauty routine.