Classic Cheese Quesadillas
Classic cheese quesadillas are without a doubt the most requested meal at lunchtime around my house, especially when the weather gets cooler. A cheese quesadilla is  delicious alongside a cup of tomato basil soup or with a side of apple slices and is pretty yummy just right by itself.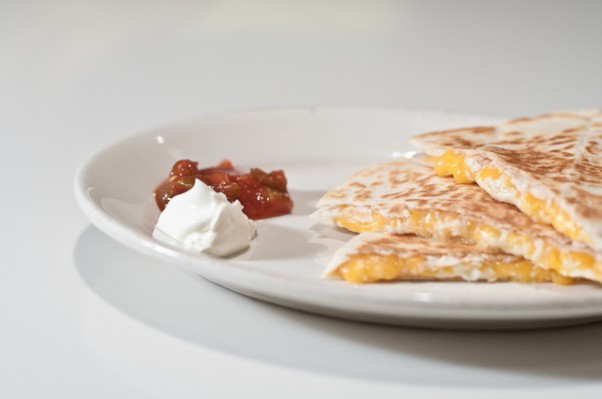 Here's how I make it.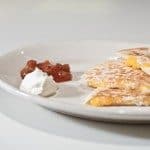 Print Recipe
Classic Cheese Quesadillas
A simple recipe for classic cheese quesadillas
Prep Time5 mins
Cook Time15 mins
Total Time20 mins
Servings: 2
Ingredients
2 to rtillas
1/2 cup sharp cheddar cheese
1/2 cup mozzarella cheese
Drizzle of olive oil grape seed oil, or a tablespoon of melted butter
Instructions
Place tortilla on griddle drizzled with olive oil (or substitute listed above) over medium heat.

Add cheeses and top with second tortilla.

Cook until bottom tortilla begins to brown and cheese softens, about 2 minutes.

Flip and cook until tortilla is browned and cheese has melted.

Remove from heat and cut into 6 wedges