Grandmother's Potato Soup Recipe
Potato Soup Recipe – My Grandmother Verdie's Potato Soup recipe makes an old-fashioned, easy, comforting soup recipe.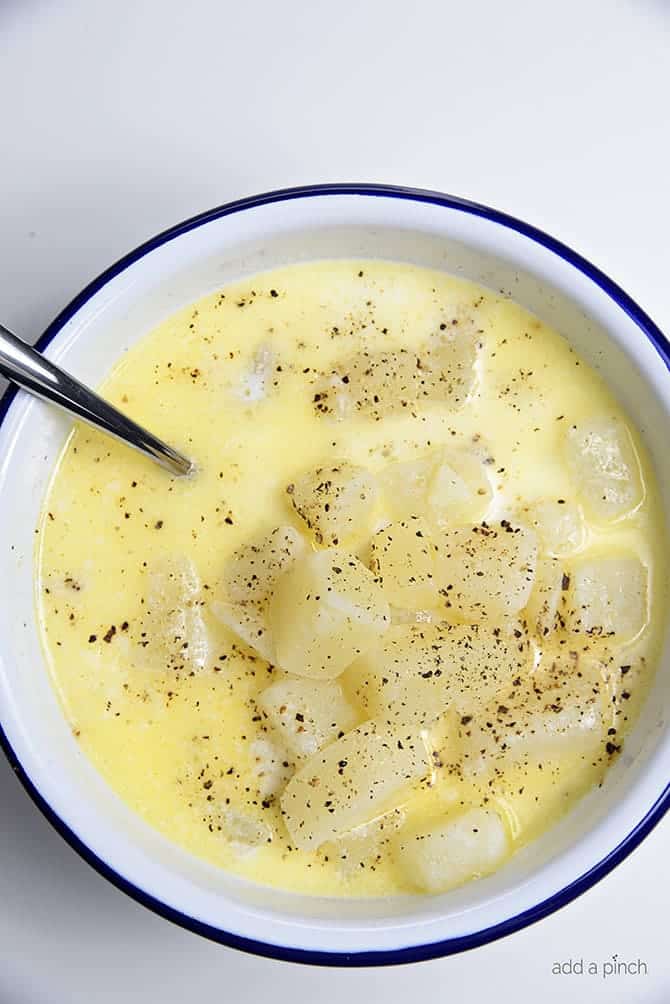 Before there was such a thing as loading a potato soup with bacon, cheese, onions, my Grandmother Verdie made her potato soup very simply – with potatoes, milk, butter, and salt and pepper. If my sister Wendy and I knew that Grandmother made her potato soup for supper, we'd beg to be able to eat supper with her.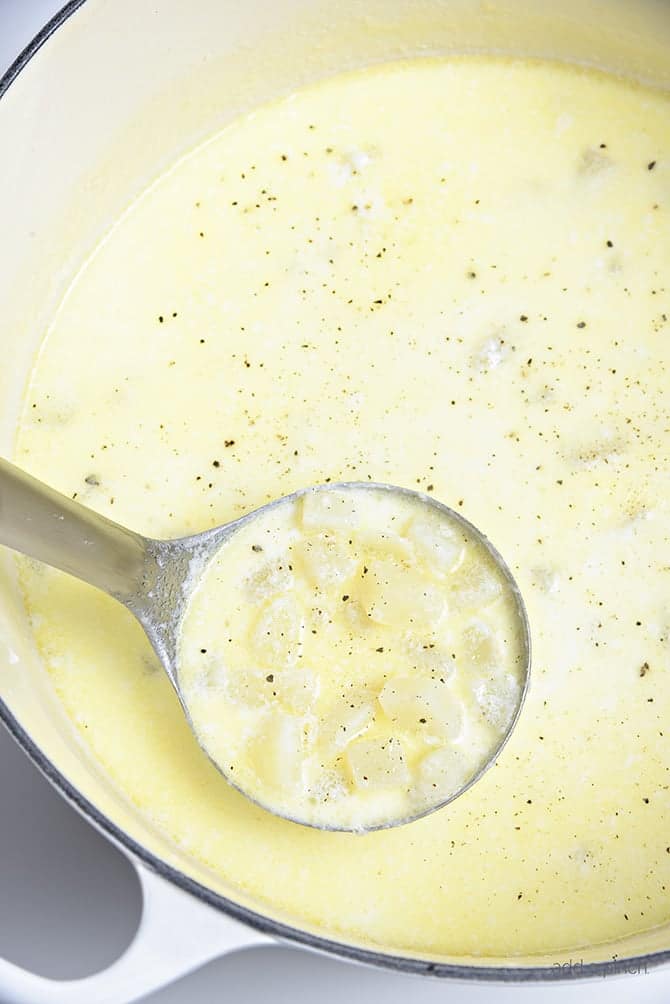 You could add all sorts of things to this potato soup if you'd like, but I recommend starting with this simple, basic recipe and go from there. Most times, we would rather stick with this version than add a lot of other ingredients, like leeks, onions, and what not.
Ya know, simple really is best most of the time, isn't it?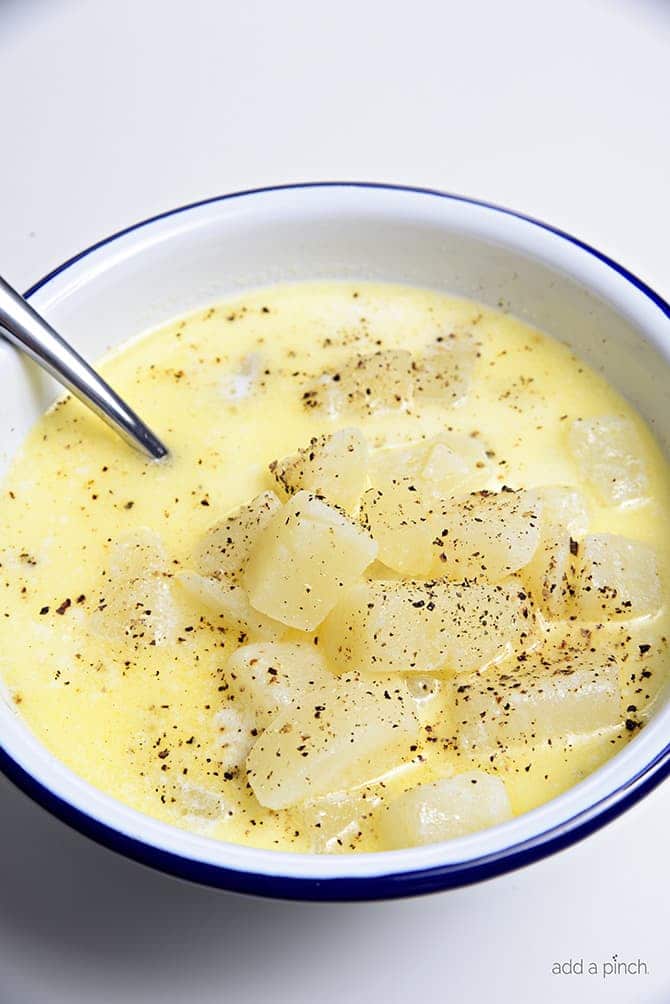 To customize the consistency and texture of this potato soup recipe, you can serve it as shown with tender chunks of potatoes or you can make a smooth potato soup by using an immersion blender in your soup pot until it reaches the consistency you prefer. But really, the chunkiness is simply perfect and I definitely recommend that you give it a try!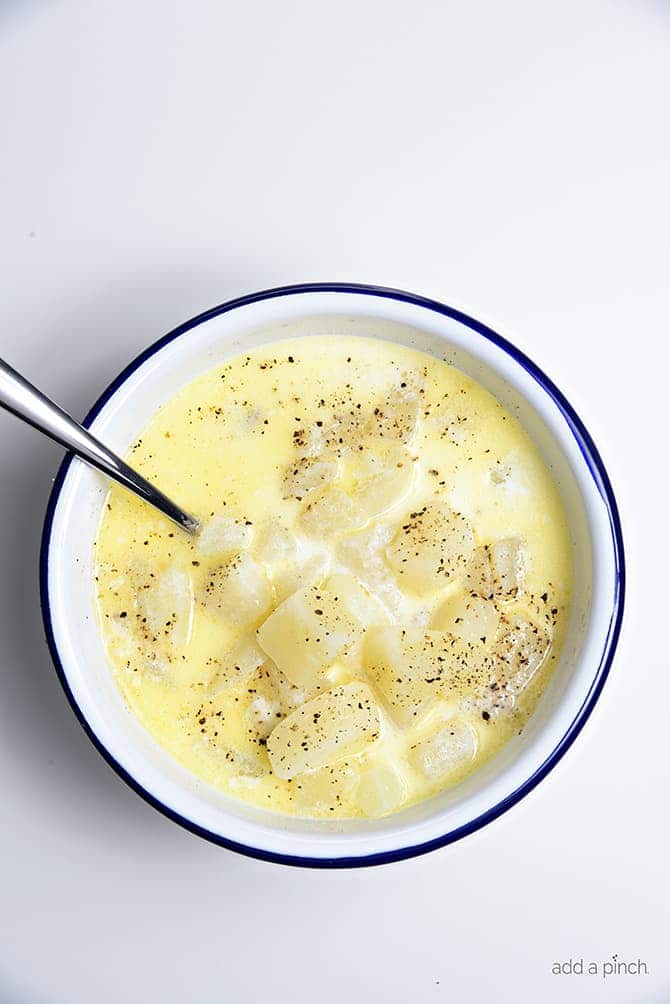 Here's Grandmother's Potato Soup Recipe. I hope you love it as much as we do!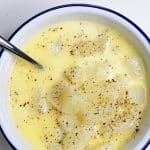 Potato Soup Recipe
Total Time 35 minutes
Prep Time 5 minutes
Cook Time 30 minutes
Potato Soup makes a classic, comforting soup recipe that is simply delicious. Get this family favorite potato soup recipe!
Ingredients
2 pounds potatoes scrubbed, peeled, and chopped
water
3 cups whole milk
4 tablespoons butter
salt and pepper to taste
Directions
Cover potatoes with water in a large soup pot.

Cook over medium heat until fork tender, about 20 minutes. Remove from heat and drain.

Add milk and butter to the potatoes. Place back on medium heat and allow milk to bubble slightly around the edges of the soup pot, about 5 to 10 minutes.

Remove from heat and ladle into soup bowls.

Serve with salt and pepper to taste.
Nutrition Facts
Potato Soup Recipe
Amount Per Serving
Calories 171 Calories from Fat 72
% Daily Value*
Total Fat 8g 12%
Saturated Fat 5g 25%
Cholesterol 24mg 8%
Sodium 100mg 4%
Potassium 589mg 17%
Total Carbohydrates 18g 6%
Dietary Fiber 2g 8%
Sugars 4g
Protein 5g 10%
Vitamin A 6.5%
Vitamin C 15.7%
Calcium 13.9%
Iron 20.6%
* Percent Daily Values are based on a 2000 calorie diet.
All images and text © Robyn Stone for Add a Pinch
Enjoy!
Robyn xo

From the Add a Pinch recipe archives. Orignally published 2011.