Chicken and Dumplings Recipe
Chicken and Dumplings make the perfect, comforting meal anytime of the year, but especially when the weather is chilly.
Growing up, whenever Grandmother Verdie said she was making her Chicken and Dumplings recipe, we begged to be able to eat dinner with her that night. Thick and creamy, full of moist, tender chicken, and dumplings that were light as a feather. Her recipe is a prize. No fiddling necessary with this recipe.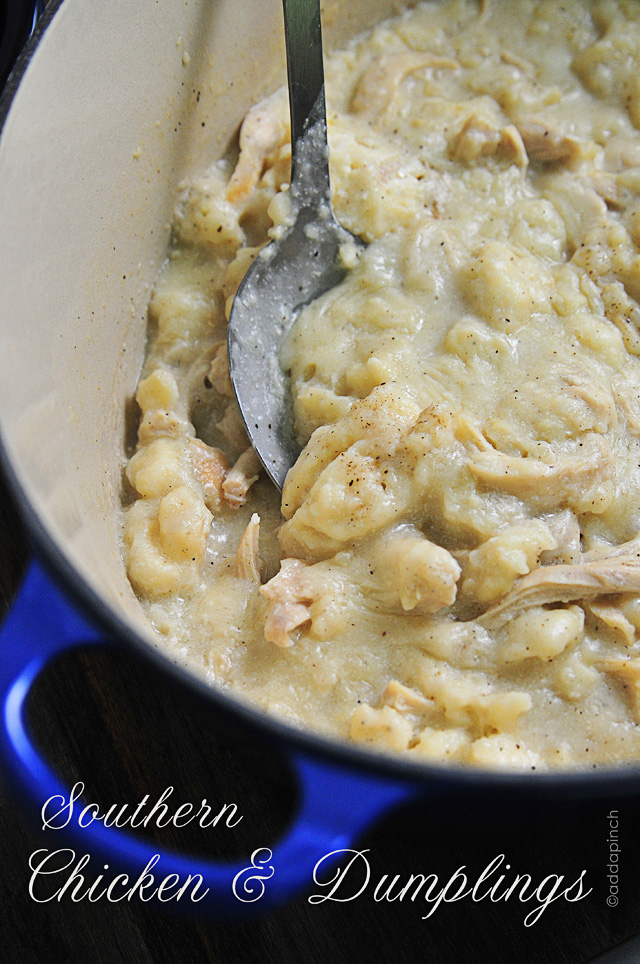 As I made her recipe for chicken and dumplings, I remembered how she would hum as she cooked. As she rolled her dough and gently dropped it into the soup, she would just hum away. Usually it was whatever song had been played in church the Sunday before and then sometimes it was the song, "Babies Got Her Blue Jeans On." I have no idea why she loved that song so much, but I loved to watch her when it came on the radio. She'd always get the biggest grin.
Her kitchen wasn't as big as a minute, but there she'd be cooking and humming and showing me how to get the dough just right. "It's not the same as biscuit dough, now, " she'd say. "Be sure not to overwork it. You don't want your dumplings to sink." She always gave the best advice – for recipes and everything else.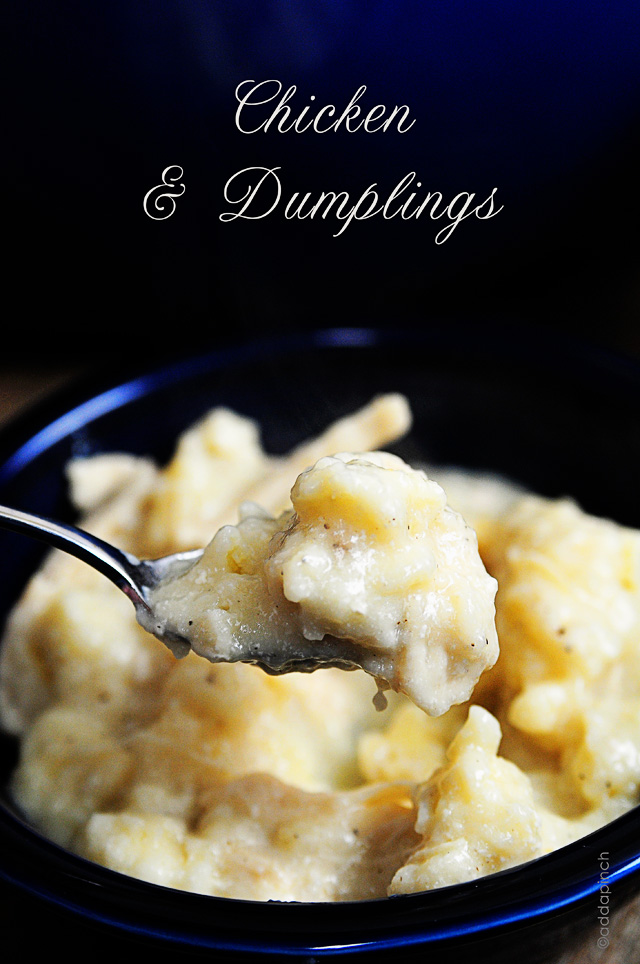 So, here's her Chicken and Dumplings recipe. I'm sharing a family treasure. And please, be sure not to overwork your dough.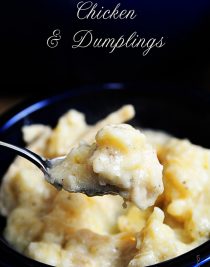 Southern Chicken and Dumplings
Total Time 2 hours 55 minutes
Prep Time 10 minutes
Cook Time 2 hours 45 minutes
Southern Chicken and Dumplings are easy to make at home with this classic, family-favorite Southern recipe.
Ingredients
1 (3 1/2 - 5 pound) whole chicken
1 1/2 teaspoons salt
2 cups self-rising flour
1 heaping tablespoon shortening
1/2 cup buttermilk
1/2 cup cold water
1/2 cup butter cold
2 cups milk
Directions
Add the chicken to a Dutch oven. Cover chicken completely with water, plus about 3 inches. Bring the chicken to a boil over low heat until the chicken is very tender, approximately 2 hours.

Remove the chicken from broth and pull into strips, returning to broth, discarding all but the meat.

Add salt to the broth and increase to a medium heat to bring the broth to a boil.
For the dumplings:
Mix together flour, Crisco, buttermilk, and water together to form dough. Pour the dough onto lightly floured paper towels and roll to about 1/4-inch thickness. Cut dough into 1 inch strips and pinch off 1 1/2 inch pieces. Drop the dough pieces into boiling broth. Stir after every few additions of the dough pieces to make sure they are submerged in the broth and able to cook.

Add butter and milk, stirring to combine and often while cooking. Allow to gently boil for 3-5 more minutes, or until the dumplings are completely cooked. Remove a dumpling and cut in half to test for doneness, if needed.

Remove from heat and serve.
All images and text © Robyn Stone for Add a Pinch
And that's how you make the best chicken and dumplings you can imagine.
I promise you, if you like chicken, you are going to love these chicken and dumplings. Without a doubt!
But I do wonder what memories Little Buddy will have of me when I'm cooking? It's definitely my happy place. I think I'll crank the music up a little louder when we're cooking tomorrow. And hum a little more.
Enjoy!